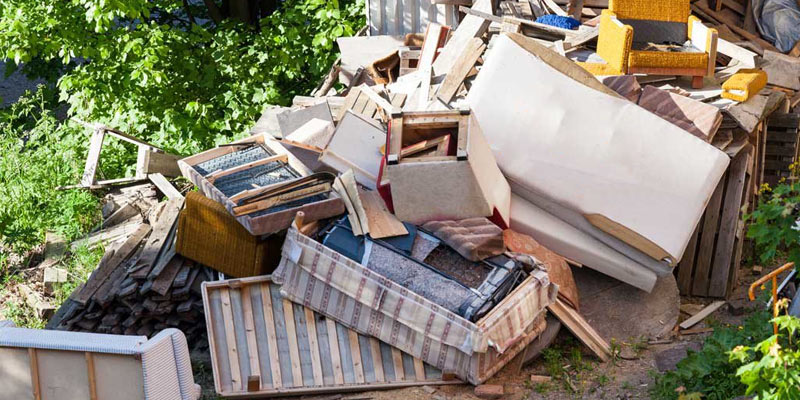 Junk is not something to look forward to. Be it in your home, office, construction place or your yard. You cannot give a shelter to junk. It is a big hindrance to cleanliness and ultimately can affect your health.
Especially if the junk is in an open yard. It invites pests, insects, mosquitoes and many more that can be a threat to your healthy living. It is not at all advisable when you have small children or adults at your place they are more vulnerable to get sick as their immune system can be affected very easily.
If you have any junk in your yard, clear it at the earliest by yourself or hire a Junk Removal Service.
Top Ways To Manage Yard Junk
The best possible ways to manage your yard junk is defined as follows:
Preparation
Make yourself physically and mentally prepared for clearing up the mess surrounding you. You will have to fix a day and time and work accordingly without any delay. Take a complete round of your yard and see what all it holds?
Make A List Of Essentials
Every mess in the yard will require some of the tools to carry out the cleaning process effectively and with utmost safety. Some of the items may be gardening gloves, clippers, shears, garden bags, huge bins for a massive clean up, broom or any other necessary cleaning gadgets as per your convenience. Make sure to gear up with sunscreen or raincoats depending on weather conditions and time you choose.
Planning
Once you have decided when to start, make a plan from where to begin. You should first think of clearing the huge and bulky things if any and then shift to the lighter ones. Each yard has different things heaped into it. You can personalize your planning according to the things dumped in it. Starting from bulky things to clear your way you can shift to small things.
Remove The Complete Waste
Starting from bulky things to tiny leaves there should be no remnants in your yard. Make sure to get rid of everything. You should not leave anything behind. Take steps as per your plan and clear up everything one by one. Get hold of a skip bin in your hand while collecting your small things and dead leaves or you can broom up the complete mess to a single place and then shift it to a bin. Whatever suits best to you.
Place The Items Separately
Place the items in different bags depending on if they can be reused, donated, recycled or dumped to the waste. It will help you to dump them conventionally.
Look For A Dumping Place
Look for a place you can effectively dump the mess. You also need to look for a mode of transportation to carry all the wastage bags. Make sure you make no harm to the environment in clearing up your own yard. The environment and surroundings are also your home, treat them well. Do not dump anywhere to spread the pollution it can have adverse effects. Clearing your own house dirt does not mean you create a junk for the whole locality and surroundings.
Final Words
The write-up covers even the minute details on how to clean up your yard and dump the junk. You can follow it to make your yard spacious and completely free from all the junk and dirt. If you face any issues in clearing it yourself you also have the option to seek professional help. They can give you proper guidance and effective support for management of yard junk.