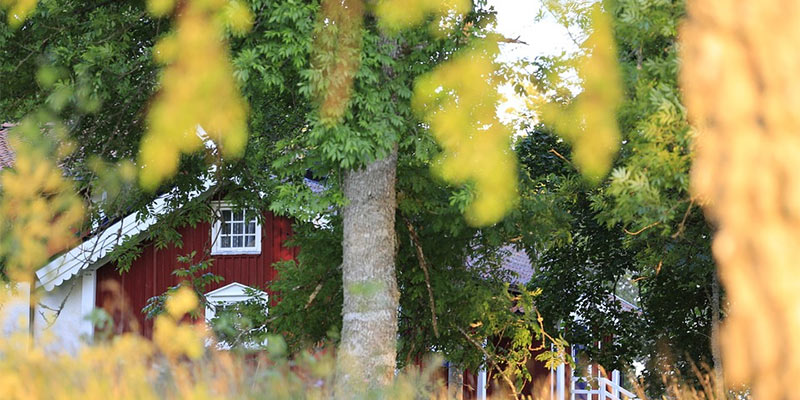 Cutting down a tree is not a trivial matter. It is actually very serious and may lead to bodily harm if it is done incorrectly, especially if you have never used a chainsaw before.
We highly recommend you take this job seriously, because the last thing any person wishes to deal with is a person who ended up in a wheelchair or on a hospital bed, because they believed playing with chainsaws was funny or something "anybody" is able to do. Just like not everybody is meant to drive a car, not every should be cutting down a tree, even though you think you are able to.
Materials You Need
You will need a:
Logger's helmet to protect you from falling branches, which is actually a very common cause of injuries while logging
Earmuffs to protect your ears while using the chainsaw. When you chop down multiple trees in a day, decrease in hearing is a common problem. It does not usually result in deafness;however, why subject your ears to the stress?
Facescreen – When you are chipping away at trees, it is very easy for bark and splinters to fly all places. If that is the case, it is easy for your face, and especially your eyes to get impaled by wood chips. We definitely promote having eyewear. In addition, we highly recommend covering your mouth, so you do not ingest bark and other wood dust into your gastrointestinal system.
Chaps – These stop the chain immediately once you happen to drop the bar against your leg. When you have a chainsaw that has the ability to tear a tree down, you want to protect your legs from turning into the tree you are attempting to cut. When the chainsaw comes in contact with you, the chaps will reduce your risk of damage, and health is not something you wish to gamble. You're able to purchase some on Amazon.com.
Felling Wedges – Plastic felling wedges will prevent your saw from getting pinched during a chainsaw cut. They are cheap and allow you to take down large trees with much more ease than you would without them.
Check the Tree to See if It is Out of your Paygrade
The most important thing you are able to do is observe the tree and see if this is something you are able to take on. You may save yourself the future steps if you do this step properly and know what you are able to and what you are not able to do. Do not cut any tree you see, because different trees are handled differently. For example, if you notice that within the circumference of a tree, there are power lines, buildings, and fences, we suggest that you do not DIY and instead call a professional tree removal company. They have the cables and materials as well as the legal liability and representation required to do this properly. If you caused a tree to fall in the wrong direction, which may happen, and damaged private property, you may be responsible for more than the fallen tree.
If you notice the tree is leaning heavily in one direction or is heavily loaded with branches on one side, then the chances are the tree will fall down toward that side, despite any of your best efforts. Unless you have a crane, some cables and bracing equipment (at which point, you may as well be a tree service company), then it is best you call a tree service professional if you wish to cause the tree to fall in an opposite direction from its lean.
Check out to see if it may be unsafe for your to work there. By that, we mean that if the tree has dead branches which are attached, or branches that are broken, though they are supported by other branches, you want to beware of them. Those branches may fall and injure you, which emphasizes the principle of safety.
Estimate the Falling Distance
Before you cut a tree down, you must have safety equipment on. We usually start a job by estimating where the tree will fall. However, because we value safety, we started off this lesson by starting with materials to ensure the safety of everyone involved. Trees may be up to 200 ft (61 meters), so it is not smart at all to assume you know how far a tree will fall. One thing is for sure: getting a tree to fall on you will most likely lead you to the hospital. In order to properly assess how far the tree is, you want to measure the height of a tree with a crane and then use a tape measure to find the exact distance. Another way of doing it which is more of an off-hand technique is to hold up your ax upside down, and have your hand outstretched. Closing one eye, keep stepping back until the ax barely "covers" the tree, indicating where the top of the tree should fall if it falls in the direction you are planning to cause it to fall. We highly suggest that you add some time to that, because if the tree falls further than you are estimating, you do not want to be caught.
Clear a Separate Escape Route
It is foolhardy to believe the tree will fall exactly in the direction you are aiming for, especially if you have no cables or braces handy. In addition, what happens if the wind blows your tree in the opposite direction you planned to make it fall? Clear away an escape route in a direction that is opposite or at least in a different direction than you are planning the tree to fall. This way, if the tree falls in an alternate direction (ie toward you), you are able to run to the alternate path you created for yourself or to the part where you were aiming for the tree to go along, though the tree obviously did not take that path.