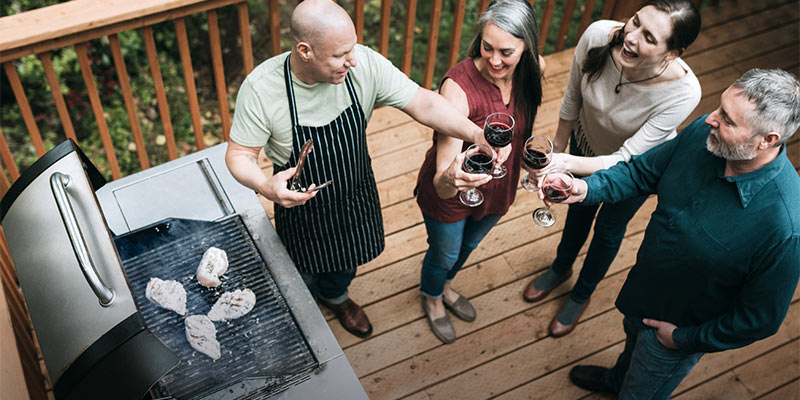 This is a guest post courtesy of Matt Doyle, the Vice President and Co-founder of Excel Builders.
Do you have a BBQ lover in your life? If you do (or if it's you), you could do something amazing during your next deck renovation — build a deck designed to accommodate a true backyard chef.It's still enjoyable on decks that aren't designed for cooking, but with a few upgrades, your deck could become your Shangri-La.
There are few experiences more pleasurable than cooking outdoors. Here are some ideas that will help you design a deck that's ready for BBQ all year round!
Outdoor Sinks and Cutting Stations
There's no overstating the importance of having outdoor sinks and cutting stations. First, it will end the need for a lot of running between the back door and the deck. That means when the cooking begins, it can be a uninterrupted experience limited to a single familiar workspace. Imagine what an upgrade that will be over the frustration of all that back-and-forth!
The other advantage to having these features on the deck is that the kitchen inside the house never has to get dirty at all. All the messes can be moved into trash bags without ever coming in contact with the rest of the home.
Attractive Storage for Heat Sources
Many BBQ cooks are particular about their wood. They're happy having hours-long arguments about the benefits of using hickory, or maple or mesquite. If you've heard these arguments before, you can be sure that you can take advantage of attractive storage space for the wood.
You need to stockpile a lot of wood to guarantee a supply of wood chips or logs that have the right aroma. Wood piles rarely look good, but they can if they're well-sorted and stacked into cupboards or stalls. Different types of wood are needed for different types of BBQing, and that can mean a lot of piles. However, when you line them up in stalls by wood color, they can create an attractive gradient and a rustic decoration piece.
Brick BBQ Smoker
Brick BBQ smokers have a history that goes back to before humans harnessed electricity, but many BBQ enthusiasts still believe that the old method delivers the finest flavors. There are many freely available designs for brick smokers, and most people who can lay bricks slowly and steadily can manage to build one themselves.
Once it's in place, the smoker will be the best addition you could make to your deck. It can cook a huge variety of the most mainstay foods in the tradition.
Reliable Shade
Reliable shade is a top safety priority if you're going to be cooking outside for several hours. If you don't already have shade on your deck, you should add it to get ready for the rest of the upgrades. An affordable awning alone is enough to provide some basic shade, but some have gone in other interesting directions. A permanent wooden standing shade cover can add a lot of class to any cooking deck.
Room for Friends
All of these upgrades will give you the ability to make an amazing amount of great BBQ! So if that's the case, you're going to want to make sure that you have some seating areas for everyone to enjoy it with you. A deck renovation is the perfect time to think about improving your outdoor seating, possibly with a shaded bar area or some covered benches.
About the Author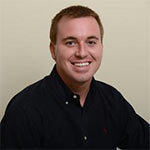 Matt Doyle is the Vice-President and Co-Founder of Excel Builders, a custom home building company serving Delaware and Maryland. The company specializes in ICF and custom-built, energy efficient homes. Matt grew up in the construction industry and he has a Bachelor of Science degree in Entrepreneurship from the University of Alabama. He also has an extensive background in internet marketing and has worked with some well-known international companies such as Best Western, McGraw Hill Construction, Sharp, and Canon.