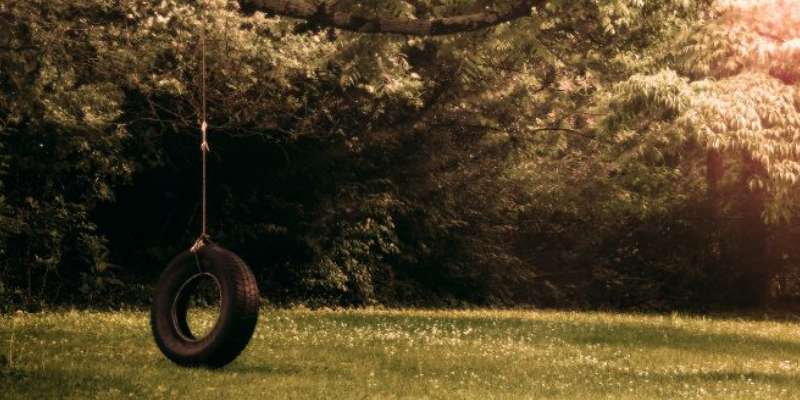 Playing a sport is extremely important in life due to the fact that physical exercise has heaps of health benefits. From lowering the chances of obesity and other weight-related issues to building a strong and fit physique, it is certain that everybody needs a bit of daily recreation. However, how cool would it be to own a backyard which would meet all of your needs, even those fun hobbies you have? For example think of including a fun space dedicated entirely to one of your dearest hobbies, such as tennis or football. For many homeowners with active family members, this means endless fun in the sun! However, before you start off creating the unique courts and play spaces for your favourite backyard hobbies, make sure to put functionality before anything else! Even though the visual appeal is extremely important, an effective outdoor area must be functional and practical. To help you out, here is a simple guide to designing a backyard for sports fans.
1. Evaluate the area
Before getting down to business, take a step back and carefully evaluate the backyard area. Ask yourself the question: "Do we have enough space in the yard to make a court?" If you are lucky enough to have a large yard, then you can do whatever you want, but for many, this is not the case. Most homeowners need to find clever ways to use one area for more than one purpose. Next, consider designing an area which will allow you to easily make adjustments as the needs of your family change over time. For example, maybe you are a huge fan of basketball, so you dedicate a space to a custom-made basketball court, only to start disliking the sport a couple of years later. To solve this common issue, be smart and consider removable sports court surfaces.
2. Play it safe
When a couple of hyperactive kids get together (or competitive adults), someone is sure to fall, bruise their knees or get hurt another way when playing sports in the backyard. Even though it is impossible to completely avoid getting some kind of an injury (it just goes along with playing sports), homeowners can play it safe and design the surface in a much safer manner. For example, consider getting synthetic grass. In fact, this idea will only add to the overall visual appeal of your backyard and it will only triple the enjoyment of playing games.
3. Two in one
Are you short on space, but you still want to include both a golf course and a basketball course? If so, then consider creating a miniature space for both of the activities. For example, homeowners can try building a tiny golfing space next to a large basketball court or vice versa. However, do not forget to include putting green, such as a synthetic grass one in your backyard. In fact, synthetic grass is an excellent option if you want to avoid getting wet from the annoying sprinklers. On a side note, if you are not as confident in your golfing skills as you would hope to be, think about investing in affordable products such as Swing Eagle. Swing Eagle will help out any rookie golf player by improving the accuracy of the swing. Most importantly, get down to business and impress your friends.
4. Build a horseshoe pit
A favourite among players of all ages and skill levels, horseshoes will definitely put a smile on anyone's face. If you truly want to make your backyard more fun, consider building your very own inexpensive horseshoe pit. Some materials you will need include fasteners (screws, spikes or rebar), play sand, a sledgehammer and a shovel. Of course, if you want to make things fancier then try upgrading the pit with different backboards or pitching platforms.
5. Get creative
Why stick to sports like golf, basketball or football when you can go wild and create an area in your backyard for some unusual activities, such as bowling? Take the popular game outside and start off by building your own private lane; this idea will surely keep any bowling fan entertained for hours. However, what if you are not into conventional sports which involve a lot of physical activity? Well then, build your very own life-size chess board! According to some, chess is a mental sport. So, if you are in for a more active version of the game, create a life-size chess board which will blow your guests away. Most importantly, remain creative and let your imagination run loose!
In sum, designing your backyard to fit your personal needs cannot be any easier if you do some planning beforehand. Always remember to have a good plan and enjoy all the fun in the summer sun.