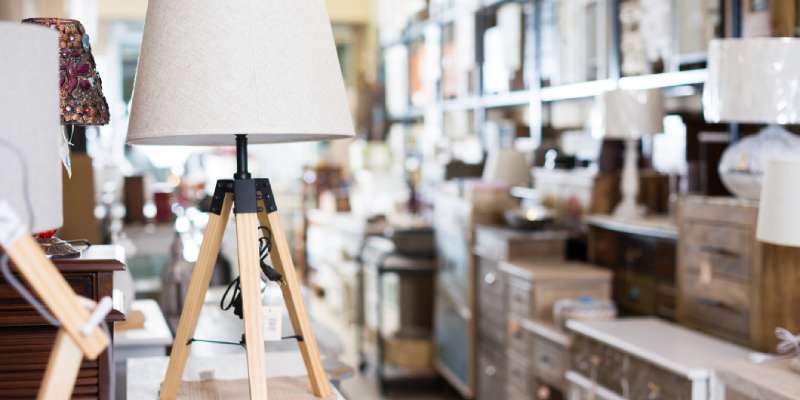 If you would like to buy furniture but find the prices exorbitant, don't give up on your quest. All you need is patience. No doubt, soon the stores you found to have unaffordable rates will have a garden furniture clearance sale where prices could go as low as 50% of what they are now.
Prices fall further as stores try to deplete their inventory
If you desperately want furniture, whether it is for your living room, garden, bedroom, or patio, and the prices are still out of reach for you when the store introduces a clearance sale, you may choose to wait it out until the store is desperate to get rid of the current stock to create space for new furniture.
Prices tend to fall further towards the end of the clearance sale. However, do this only if you are willing to take furniture that is left behind by the shoppers who get there before you. If you want specific furniture and are not interested in any of the other furniture, waiting it out may not work for you since it may sell out while you are waiting for prices to drop further.
You will likely get discontinued styles at a much lower price
Most furniture stores, especially those that stock modern designs, are often desperate to have the modern styles that buyers find appealing. This is especially true for garden furniture where stunning designs are released frequently.
Since consumers, primarily those that would like to change their furniture, are looking for different styles, stores endeavor to have the items the buyers want. If a particular style is no longer being bought, the store will want it gone and replace it with products they can sell quickly. Unfortunately, the chance of getting a complete set is sometimes hard when you decide to buy designs sold at a discount. However, you may choose to buy what you find and get other styles that look great together with what you have.
Before buying, look at the return policy
Furniture that is in the clearance list does not have the same return policy as the rest of the furniture in the store. Remember this store wants to get rid of the furniture you want to buy so they may not have a policy for you to send it back. For stores that have a return policy, the duration within which you can return the items is shorter.
Consider the warranty
Most of the furniture in the clearance sales have no warranty. Those that do, have limited warranty. It is vital for you to consider the warranty because if the furniture is damaged or if some pieces are missing when they are delivered, you may not have a claim.
Make frequent visits to the store having a clearance sale
When a furniture store has a clearance sale, you are more likely to get a great deal if you visit the store frequently. The offers keep changing, and if you are lucky, you will be able to tell a further fall in price quickly. Failure to do this means you have a higher chance of getting the furniture you want that is within your budget.
When shopping for furniture, you get a great deal from the store that has a clearance sale. Most stores have a clearance sale during different seasons. For example, you can get great summer furniture at a clearance sale towards the end of summer.