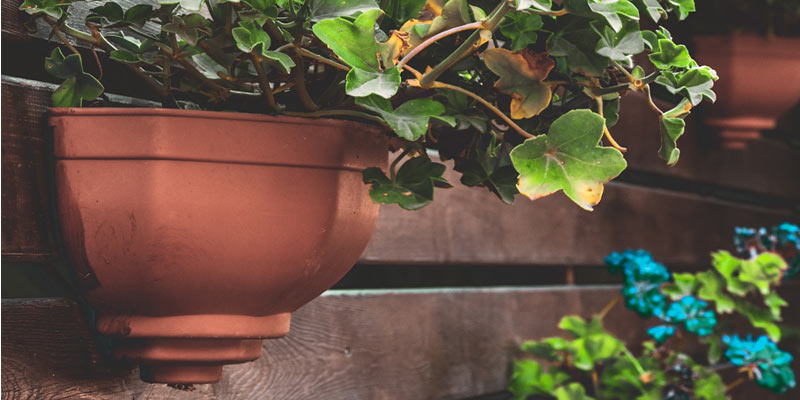 Adding planters to your outdoor living area, whether atop a stone patio or as edging on bare grass, is a great way to improve the look of your space. These planters are not only interesting to look at but easy to work in as you don't have to get so close to the ground! Below are just a few ways to brighten your outdoor space with durable planters made out of wood.
Add Visual Variety With Various Heights
By grouping planters of different heights together, you can highlight unusual or rare plants by making them stand out from other plants. You can also change up the look of these planters by adding multi-colored solar lights around or even on the planter so it's a joy to look at day or night!
Wooden Planters Add A Rustic Look
While plastic and ceramic pots look the same year after year, wooden planters will change over time and weather beautifully. You can use durable wooden planters on a patio or as a feature on the lawn itself.
It's important to plan ahead when investing in hearty timber planters. If you're not sure how you'll use them from year to year, you might add some casters to it to make your sturdy wooden planter mobile, so you can relocate it as needed. This will also be helpful if you wanted to move the planters to a shed or garage during the winter months.
Remember, once your planter is loaded with dirt, plants, and water, the unit will be quite heavy. Invest in durable casters that can tolerate the weight of the planter when it is full. Also make sure the casters are suitable for the environment, whether you plan to use them on grass or a porch area. Swivel casters attached to a plate will give you a stable attachment that will last for years.
Build A Mobile Screen
If you've got a great climbing vine, an Oxford planter is a lovely way to display climbing and trailing vines of all colors. If you add some casters to it, this beautiful display piece can be relocated both to show off your best vines and to screen off areas of the garden, such as a compost bin or brush pile.
Of course, you'll want to add your casters before the planter has been filled with soil, plants and water to make it easy on yourself. Another addition that would brighten the planter is a string or two of solar lights to keep this eye-catching feature bright in the day and in the night.
Casters Can Make Many Aspects of Gardening Easier
If you've got a patio space that makes the mess of potting your plants a little easier, consider investing in a movable potting bench. This will allow you to move the potting bench out of the way for entertaining and will give you the chance to easily clean up after the mess of working with soil and seedlings.
As with your portable wooden planters, you'll want to invest in heavy duty casters for your potting bench. Once this helpful garden tool is loaded with bags of soil and tools, it will be extremely heavy and will need a durable set of wheels for safe moving.
Final Thoughts
By investing in great planters and making them mobile with dependable casters, you can easily brighten any patio or yard space. Consider over-buying on the casters for weight tolerance. It is better to have casters that can handle more weight than ones that break because they are overloaded. If your casters can easily move the planter with no risk of lagging or binding, it just makes the moving that much easier.