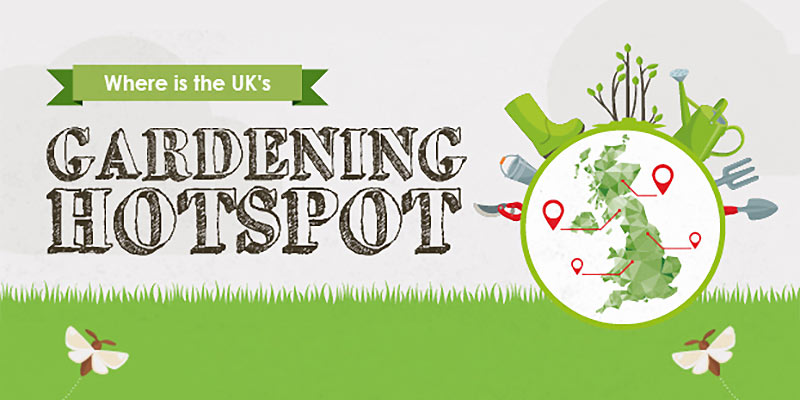 Do you live in the UK's gardening hotspot? A new infographic from compost and growbag retailer Compost Direct has analysed the various components of successful gardening to establish where in the UK is best for green-fingered gardeners.
Considering factors like rainfall, sunshine and soil type – the garden retailer has identified Sheffield as the UK city with optimum conditions for growing plants, fruit and vegetables and working in the garden. Surprisingly, London comes in second place, based on the same factors despite its urbanisation.
To find out more about the hotspots and how your city fared, view the infographic in full.