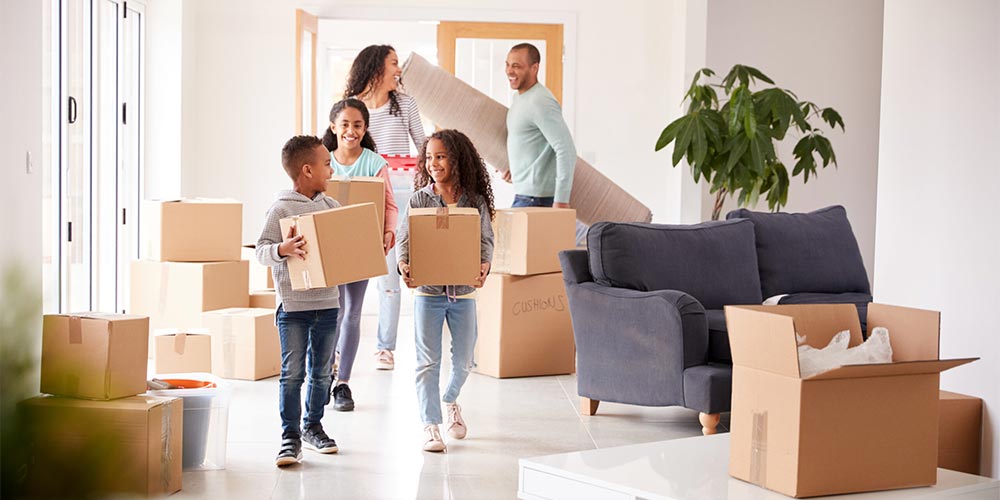 Moving house is a notoriously stressful experience. Fortunately, a bit of planning can go a long way to making it more bearable.
With that in mind, here's a quick guide from specialist storage company, Loxleys Self Storage on everything you should do and have when moving house.
Have a plan for dealing with your possessions
For most people, by far the most stressful part of a move is clearing out one home and organising another. The key to success here is using an effective strategy. This will help to prevent overwhelm.
Organise your movers early
Good moving companies tend to be in demand all year round. It's therefore advisable to book as far ahead as you can.
Book self-storage
Many people will benefit from booking self-storage as soon as they put their home on the market. You will almost certainly want it in place when you start dealing with your belongings.
When moving home a self-storage unit often functions as a giant "maybe" pile. It's a place to put any items you're not sure what to do with. This frees up your physical and mental energy to focus on the items you do know what to do with.
Once you've moved and unpacked, you can go back to your self-storage unit and process the items there without any time pressure. Using self-storage is generally much more convenient than leaving items with family and friends since you can access it whenever you want. Self-storage units also tend to have better security than regular homes.
Stop shopping
Only buy anything if you really need it (or really want it). Be particularly careful about shopping online. If your order is delayed, it may end up being delivered after you move. That can lead to all sorts of complications you don't need. Instead, focus on using up what you have. If you can't use it up yourself, see if you can give it away.
Collect your packaging
Even if you're on a tight budget, it's often worthwhile spending a little extra on certain packaging items. In particular, it can be worth investing in wardrobe moving boxes. As the name suggests, these moving boxes are designed to carry garments on hangers. Using them can really cut down the time it takes to pack and unpack your clothes.
If you have a lot of delicate items, it can be worth investing in moving boxes with compartments. These come in various forms including ones intended for bottles, general tableware and glasses. The ones intended for glasses often work very well for household ornaments.
The other packaging item you should definitely invest in is packing tape. Spending a little extra on a premium brand will save you time, hassle and stress. Apart from these items, however, it's generally fine to use affordable packaging. You don't even necessarily have to use boxes. Lighter items, such as textiles, can often go in bags.
Start your packing as early as you can
The three keys to stress-free home packing are a drop-zone, plenty of packing materials and time. With time on your side, you can declutter as you pack. With a drop-zone, you have a place to put items you're not sure about. Keep them in storage until you see whether or not there's really a place for them in your new home. Then decide what to do with them.
Keep a record of what has been packed where
Knowing what has been packed into what box or bag can make your unpacking go a lot more smoothly. What's more, thanks to modern technology, it's really easy to do. Just switch on your phone's voice recorder and speak the contents of each box or bag as you fill it. Then copy your voice notes into digital and/or paper notes.