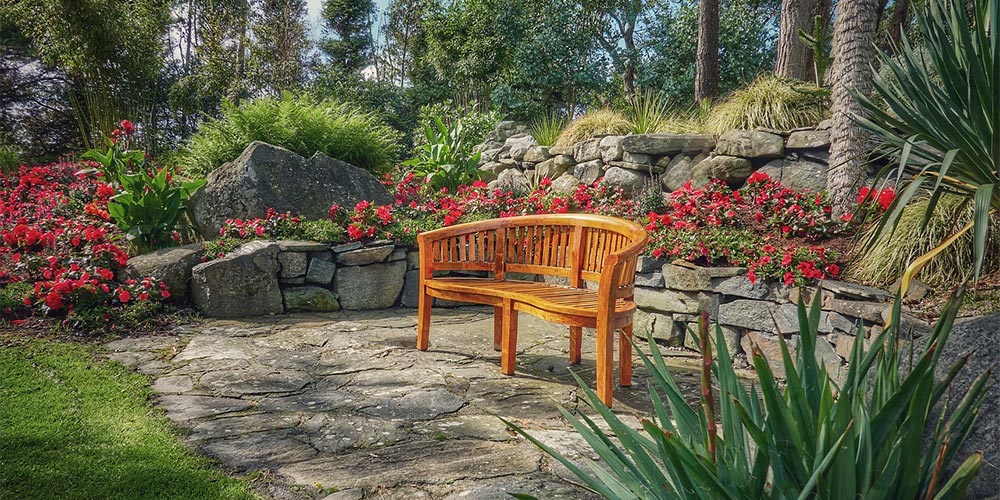 With the spring being off to a magnificent start, it's time to push the TV remote off to one side and head outside to plan a landscaping project for the summer ahead. This is the start of some of the best couple months of the weather of the year so it's crucial that we have the outdoor living space that we wish to spend hours upon hours within.
To really make the most out of your outdoor living space it takes both time and effort. Luckily, landscaping is the number one solution for improving the appearance of your living space making it much more enjoyable to spend the warmest days of the year in. Throughout this blog post, we will be taking you through some of the latest and greatest landscaping projects that you can complete within your home today!
Raised Flower Beds
The bright colours and vibrant aesthetics come from the beautiful plants we dot all around our gardens. Why not display your flowers in all their glory with your own flower beds? This is a great home improvement project for taking the vibrancy of your garden to the next level. Growing your favourite plants will also become an enjoyable hobby for you to take part in all summer long, the end result is truly rewarding.
Give Your Grass Some Attention
The foundation of any well looked after the garden is the green plants lying just beneath your feed, yes you guessed it, the grass. Maintaining bright and consistent grass is no easy task but with a little care and attention, it is definitely something that you can achieve. Make sure if you have a couple of consecutive days of sun you shed some water with your grass as well as reseeding any problem areas.
Build Yourself A Garden Pond
Adding a water feature within your garden helps to create a calm and tranquil living space where everyone loves spending time in. A pond is a lovely way to attract a range of wildlife to your garden and it also opens up the possibilities to pack it full of beautiful koi carp and goldfish. There is just something so nice about coming out and feeding the fish in the morning.
Install A Stunning Outdoor Fireplace
Relaxing in your garden on a warm spring day is something that we all love to do. But once that sun dro and the darkness appears the temperature drops rapidly. To get around this, you may want to have a look at having an outdoor fireplace built in your garden. Not only will it help keep all your friends and family warm late into the evening but it will also transform the appearance of your garden.
Reshape That Overgrown Hedge
If you have hedges growing within your garden you will understand the difficulties surrounding keeping them under control. Sometimes it's a simple trim that will go a long way in terms of giving your garden the makeover it needs. You could also give your hedge a unique shape that you see in the movies.
Replace An Old Garden Fence
When planning a landscaping project it can be easy to oversee that your garden fence needs some attention. Sometimes we get so caught up in improving the space within the garden that we forget about one of the most important parts. By simply replacing your garden fence with a sleek timber alternative you can brighten up your garden in just one day's work. To find great timber in Northumberland simply head on down to the local builder's merchant and pick up everything you need to get the job done.