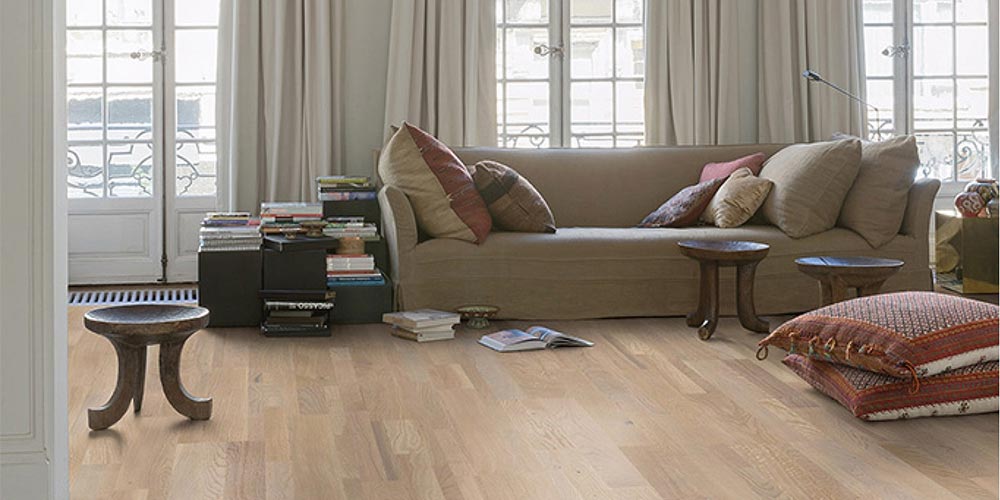 There are many ways in which you can improve the aesthetic appeal and functional nature of your home. Installing double-glazed windows, replacing a damaged roof, renovating kitchen cabinets, and a few coats of paint will work wonders. However, we should never overlook the appeal and functionality of a durable floor. If cared for properly, modern flooring solutions can last for decades at a time with only a minimal amount of maintenance. Two common options are vinyl and laminate. Why have these substances enjoyed such an unparalleled sense of popularity? What are some of their unique features? Which type might represent the most logical solution for your needs? If you are planning a renovation or you wish to enhance the appeal of an interior space, these questions deserve a closer look.
Vinyl Versus Laminate: What are the Main Differences?
It is first a good idea to highlight some of the disparities between these two options. Vinyl floors tend to be thinner and they are normally affixed to the underlying surface with glue. They can be supplied in a series of tiles or as prefabricated sheets. Vinyl is often the most cost-effective solution for those who are dealing with a tight bank account.
Laminate floor solutions are comprised of a series of tightly packed layers which have been permanently glued together during the production process. They are sometimes known as "composite" floors. Due to this feature, laminates are thicker and normally lock in place without the need for glue (although this will vary between suppliers).
A Kaleidoscope of Options
While we have just outlined some interesting differences between these two materials, it is just as important to point out their similarities:
Both are extremely easy to install.
They are much cheaper than stone or natural wood.
They can last for a very long time if cared for properly.
Each type of flooring is available in a nearly limitless variety of styles.
This last point should be emphasised further. You can choose from a milieu of colours, patterns and grains. Many types are also able to successfully mimic the appearance of other substances such as wood or stone, so it has never been easier to reflect a more organic appeal within any room.
Making the Best Choice
There are a handful of factors to take into account if you hope to make an informed decision. For example, laminates are often preferred within areas prone to wear and tear (such as kitchens and entrances). Laminates can likewise be great options if you are concerned about your finances. Be sure to determine the appropriate colours and patterns so that the flooring can work in tandem with other elements. This will provide a sense of visual balance.
It is therefore clear to see why so may homeowners are choosing these two materials. Anyone who wishes to learn more is encouraged to speak with a qualified flooring specialist.