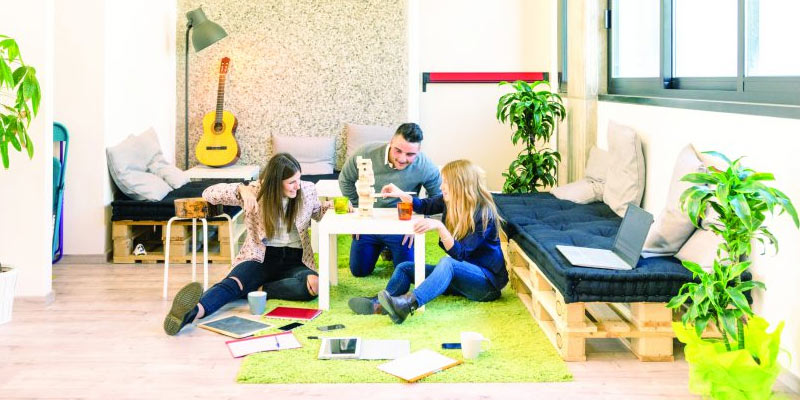 Written by Shawna Newman for KICK Foosball.
If you own a home with ample outdoor space, you've probably considered a multitude of possibilities. You could put in a swimming pool, a garden, a swing set for the kids, a gazebo. Your outdoor space is some of the most versatile that you have, and it can add livable space to your home any time of the year when put to good use.
One option many people fail to consider when considering ways to use their outdoor acreage is to turn that space into an outdoor game room. Not only is an outdoor game room an ideal solution for those who don't have the extra interior space to spare, it adds a whole new dimension to the game room experience, allowing you and your family to get outside in the fresh air, instead of staying cooped up in the house during play time.
While it might seem like a lot more work to install a game room outside of your home than to just throw a couple of tables up in the living room, building an outdoor game room doesn't have to be a huge chore. An outside game room requires only a few basic components, and those components can be as simple or as elaborate as you choose.
1. Flooring
Flooring for an outdoor game room need not be fancy. Any solid, even surface that won't hold water will do, so if you already have a patio or deck at your home, and don't mind sacrificing a little of its space to table games, you can simply incorporate your game room into the existing space.
If you don't have an existing floor space, you'll need some sort of even ground to put your tables on. That can be a concrete patio, wood decking, paver stones, any type of outdoor flooring that will keep your game tables out of the dirt and present the look you want for your yard.
2. Appropriate gaming tables
Of all the components you need for an outside game room, the game tables themselves are the most important. While the market is flush with different models and styles of billiards tables, foosball tables, and ping pong tables, not all tables are made to be used outdoors, and leaving a table designed exclusively for indoor use outside can wear it out pretty quickly, resulting in a game room where you have to replace the games every few months.
Fortunately, there are game tables made specifically for outdoor use. Permanent outdoor tables are typically crafted of metal or treated wood, and are made to be left out in the elements with less wear and weathering than indoor tables. Portable tables are another option. These tables are often designed for indoor or outdoor use, but are not meant to be left outside all the time. If you don't mind setting your game room up when you want to use it, though, and taking it down when you're done, they're a cheaper option.
3. Storage
Most table games require some additional equipment. A billiards table, for instance, requires balls and cues, while a ping pong table requires a ball and paddles. While you could certainly carry your equipment to and from the house every time you want to use it, you'll save yourself time and effort by having outside storage. It doesn't have to be an entire storage shed. A trunk or storage bench made for outdoor use is a great place to store game room equipment.
4. Cover
Depending on where you live and when and how you want to use your outdoor game room, some sort of overhead covering can be either essential or a luxury. If you live in a place with lots of rain, for example, or intense sunlight during the summer months, some sort of overhead protection allows you to use your game room for more of the year. If you live where the weather is temperate, you might not need any sort of covering to enjoy your outdoor games most of the time.
If you do need a cover, there are several options, from the simplicity of large, freestanding umbrellas that can be situated for shade to permanent roofing options, like wooden pavilions.
5. Seating
Though it's not technically essential, you will probably find adding seating around your outdoor game room makes it that much nicer of a space. Seating provides a place to relax when players get tired of standing, and somewhere for people to sit and participate if they just want to watch the action unfold.
Seating also provides the easiest way of customizing your game room space, giving it the appearance and style you want for your yard. With the right décor, you can tie your game room in with the rest of your yard's design, providing a seamless and functional landscape.