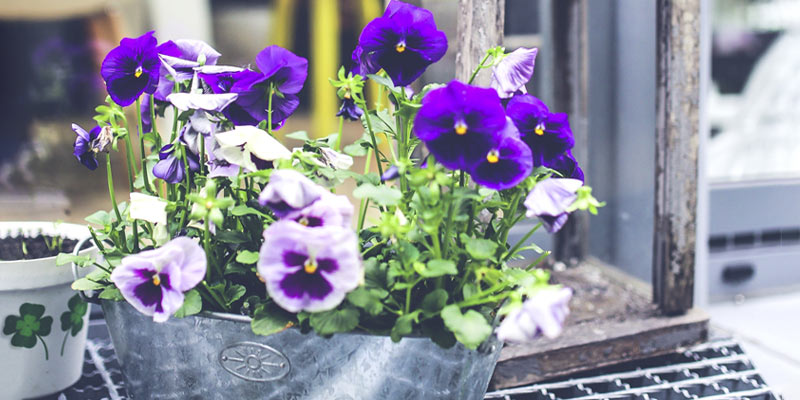 It's one of the most important rooms in your whole home. It fosters countless gatherings and never-ending fun. It's your patio, and it's actually outside your house! There is nothing more satisfying that spending a beautiful day lounging on a well-designed patio. If you are looking to renovate your outdoor space, here are five unique plans to take your patio from drab to fab!
1. Create a Vertical Garden
You can utilise all vertical spaces in your patio to create a beautiful garden. This method is perfect if you don't have much room in your backyard area, but you still want to make the most of the space.
There are many ways to create a vertical garden. You can invest in a vertical hanger that will house all your herbs. You can also repurpose an old step ladder by affixing planter pots on top of it. If you have any old jars hanging around your home, you can fill them with sod and create an upside-down hanging garden. If it can be hung, it can be a garden!
When it comes to renovating your garden you may find yourself at a loss of where to put all your rubbish. Skip hire companies like https://mackersskiphire.co.uk/, can help you by providing a garden skip. This will give you peace of mind as you can store your rubbish in one place and getting rid of it is super easy.
2. Illuminate the Way with Hanging Lights
To create a playful ambiance, use string lights on your patio's perimeter. Lighting is a key player in any renovation. Outside or inside, a stellar lighting scheme always makes a grand statement. Just because your patio receives natural outside lighting, doesn't mean you shouldn't think about its lighting scheme!
To set up hanging lights, all you need are large poles and string lights. Place the poles around the perimeter of your patio and attach the string lights on top. The final product should be a patio with a playful ambiance and fun ambient lighting!
3. Accent Your Floor with Bold Colours and Patterns
If you're looking to revitalise your outdoor space, why not start from the ground up? Painting your patio floor is a great way to bring life and personality to your outside area. Go with a bright colour to offset the greens in your garden. Or you can invest the time in a fun stencil.
You can even transform your concrete flooring into a faux stone path. All you need is a stone stencil, varying colours of grey, and some free time! Paint in each "stone" with a different colour of grey and repeat the process until the floor is complete! If you're unsure about the technicality of this tip, you can always look for a coloured concrete supplier near you.
4. Add Warmth with a Fire Pit
If you want to make your outside more suitable for colder nights, then a fire pit would be a great addition to your patio! Sure, you can always buy a fire pit and have it installed with a company, but if you have the time and resources, it is very easy to make!
To create an outdoor fire pit, all you need are stones for the wall and sand for the centre. Stack your stones in a circular pattern to create the boundary. After your boundary is created, fill the centre with sand. All that's left to do is add firewood, and you've created your own pit!
As always, do not commit to a fire pit unless you know it is safe. You need to make certain that a fire pit is in line with your building's code. You also should make sure your pit is not near your home or any low hanging foliage.
5. Add a Wall for a Privacy Area
If your backyard feels too open or aimless, a trellis may be perfect for your renovation. By adding an accent wall or trellis, you can create the illusion of boundaries without an actual boundary. Most of the time, the outdoor wall is slotted, so it is more akin to a screen. This screen can be customised with any accent piece. You can add a fun decal, a faux window, or even a vertical garden!