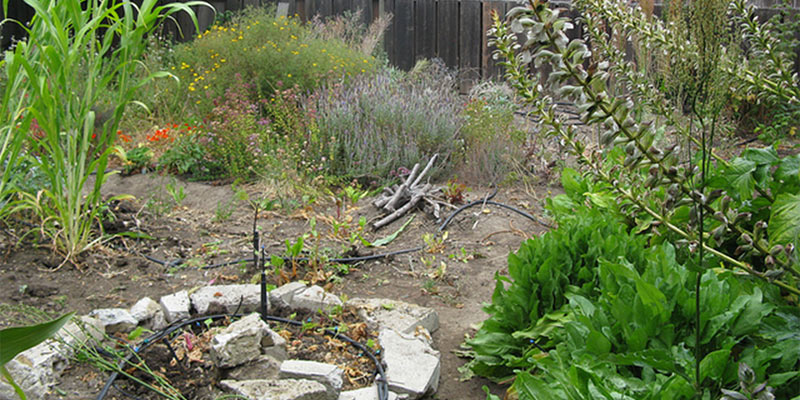 Lately, there's been a home-decluttering craze that's been going on. Chances are your interest was piqued by Marie Kondo, a Japanese organizing expert who wrote a bestselling book on how to declutter your home. Her tips on organizing and even her origami-like folding techniques has sparked joy in the hearts as they try her techniques in their households.
Let's expand the KonMari method outside your home, and into your garden! You may have a well-organized home, but your garden may have been left out of the equation. Outdoor spaces like your garden and patio can easily be cluttered with different things like broken pots, tools, and even plants that are already seeing the last of their days.
If you want to reboot your home, your garden shouldn't be left out. For a fresh start, let's put the KonMari method in practice to declutter your patio and free yourself from the things you really don't need:
Does this spark joy? This is the famous mantra from KonMari's bestselling book. This question aims to separate things that bring you satisfaction from those that you no longer deem as necessary. To do this, Kondo advises you to lay your hands on the object, and ask the question again. "Does this spark joy?" If it doesn't, consider asking yourself if the object is still useful. If it's not, get rid of it. The key here is to get rid of the things that you don't need anymore. Do not let your conscience dictate what stays and what goes.For your garden, this will be a great opportunity to clean up unnecessary clutter to free up more space. It can be a bit ruthless, but the results will be enlightening on your part. If you no longer need an object in your garden but it is still useful, you can always look for organizations accepting donations, or check your local communities where you can donate these.
Declutter by category. Refrain from decluttering by area. Why? It's easier to purge items when it's grouped together, as opposed to the usual area by area purging. Chances are you'd end up exhausting yourself, and the purging will cease once you're tired. You might put it up for another day instead, which isn't something you want to do.
For example, do not just declutter your shed; find the tools you use for gardening. Work through your containers. Look for furniture and other garden accessories that you no longer need. However, if you still need some things that might need storing but you don't have enough space at home, National Mini Storage suggests that you should get a storage unit. Store your Christmas decorations, and you can even clear more furniture since you have a lot more space where you can store things. Store the things you will need again (seasonal things) but don't hoard unnecessary materials in your storage!
Don't hold on, let it go. Don't hesitate. It's time to let go of that half-dead plant your kid promised to take care of. It's time to clean up your husband's unfinished project. It's time to let go of the clutter — anything not useful is considered clutter.
Keep useable items in an accessible storage. Now that you've determined what are the useful things that you need to keep, keep them somewhere accessible. Don't let it lie around again!
Revamp your garden. Now that your garden is clear from clutter, it's time to reorganize and revamp your garden. If you have the budget, this is the best time to rethink your garden's planting, and plan what you want to achieve with your renewed garden space. Aim to declutter; not to add unnecessary things that will clutter your garden once again.
Respect and take care of your remaining things. Respect means taking care of the things that you already should avoid unnecessary clutter and expenses. Instead of creating a need to buy new tools, take care of your tools and containers. Take care of your plants so they don't drop dead. Perform a regular maintenance checkup on your tools.
Appreciate what you have. It's refreshing how "less is more" in your new garden. You will feel that your garden has become larger than it was before, but restrict yourself from purchasing things to fill up the spaces. If you think acquiring new accessories or plants in your garden will "spark joy", then push through with it. Again, the concept here is that "less is more".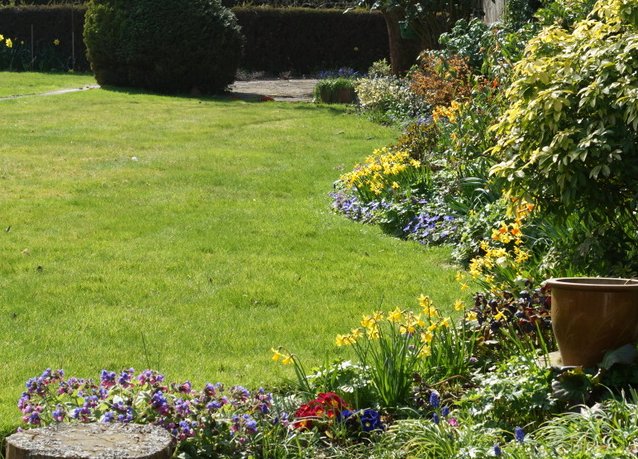 This is a guest post written by Erina Feldman