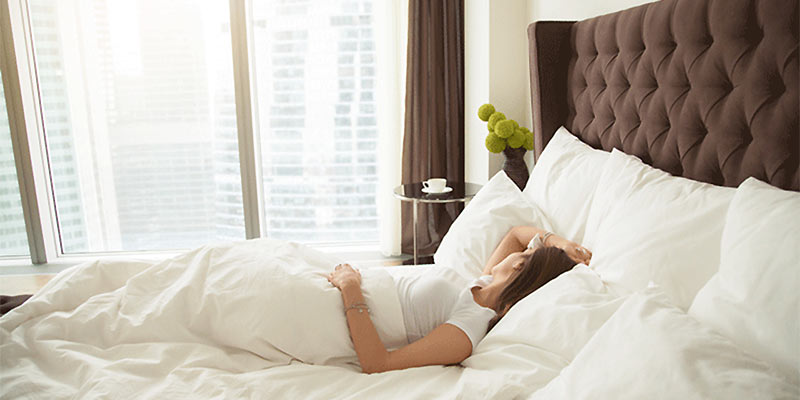 In case you wish to increase the comfort of your warmth during cold nights, you warmest need to buy a down comforter for the same. All types of birds can be warm and cozy even during the coldest periods of because their feathers are used in making the down comforters that give us warmth at night. In most circumstances, coats and beddings use goose down. There are also down comforters that are made from synthetic fibers. However, comforters made from synthetic fibers cannot trap the air properly so that it creates cold spots.
There are some things you need to consider when picking out a new best down comforter. These are;
The thread count
The fill rating
The fabric used
The following is an elaboration of each point;
1. The Fill Power Rating
The fill rating is the most crucial aspect of buying a down comforter. When you know the score, it allows you to evaluate the cost of different brands of down comforters. A more luxurious and warmer down comforter will have a higher fill rating.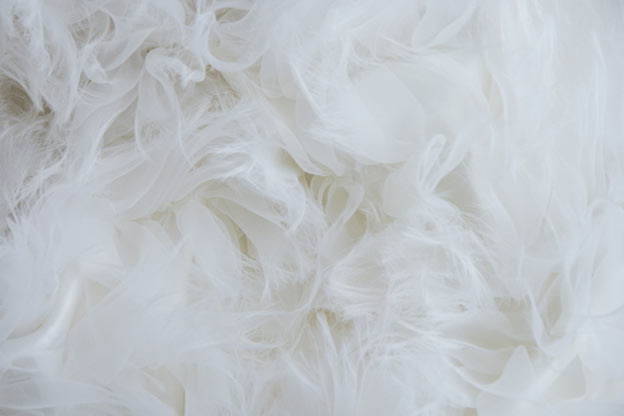 The fill count of the product refers to the number of feathers used and the density of the feathers. Warmer ones will have a higher number and keep you warmer but are also more expensive. The best prices can be found by looking around. The internet is a great place to find specials and sales.
Fluffy, lofty, larger down clusters or feathers occupy more space than smaller, flatter, matted down feathers and thus receive a higher rating.
The fill power ratings for down comforters are as follows:
400-500 for medium quality
500-550 for high quality
550-750 for very good quality and…
Greater than 750 rated is considered excellent.
The higher the rating, the more insulating power the down has. A score of 500 or more is thought to be excellent quality and quite warm. Those people that opt for the ones with a lower fill count happen to live somewhere that does not get as cold during the winter.
2. The Thread Count
The thread count is another important aspect of choosing the perfect down comforter. As with sheets, comforters also may have different thread count options to choose from. Just like down, the higher the thread count, the more expensive it will be.
The count represents thread number per square inch of fabric and is a measure of the coarseness or fineness of fabric. A higher thread count offers excellent softness, durability. It will also keep the down fill in, and dirt and allergens out of, the comforter.
Thread count ratings range from:
150-180 for medium quality fabric
180-200 for good quality fabric and…
200 or higher for very good to excellent fabrics
3. The Fabric Used in Making the Down Comforter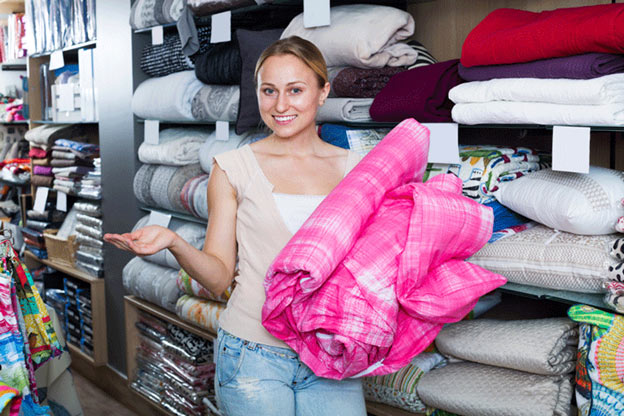 When it comes to quilting fabrics, natural fibers like cotton are recommended. Some fabrics that are performance driven like Tencel Lyocell feels cold to the touch by having and amazing hand that surpasses the best cotton. You should only buy comforter equal to or higher than a 230 TC cambric cotton weave.
Polyester and silk may be other choices. It depends on your preferences which will be best for you. If you like it, there is no wrong choice. Something that you think is terrific may not be liked at all by someone else.
4. The Pattern and Color
Theses are the last things to decide on when looking for a down comforter. Many designs and colors are available for sale. You should select colors that will match your sheets, flooring, and paint color. The basic range of down comforter colors include; ivory, taupe, tan, sage, blue, chocolate and some deeper reds (mostly transitional colors not too traditional or too funky)
It is important to find something that will go well with the whole theme of the room's design.
Various patterns are used in making comforters, for instance, the zebra pattern. This fun and unique design offer a blend of white and black stripe bedding that brings the safari into your room. You can work with the pattern quickly, and use any other color as an accent color to make it look unique.
Conclusion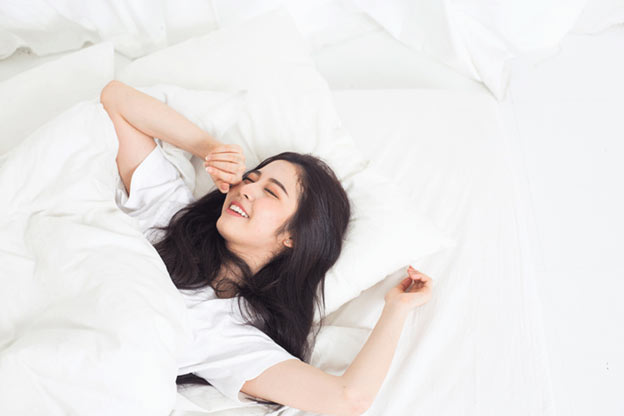 If you want to sleep comfortably, you should ensure you buy the best down comforter. The best comforters are soft and cozy and therefore eliminate any pain you may feel at night. It also keeps you warm efficiently during the cold months. Enjoy your new comforter and have fun picking it out.