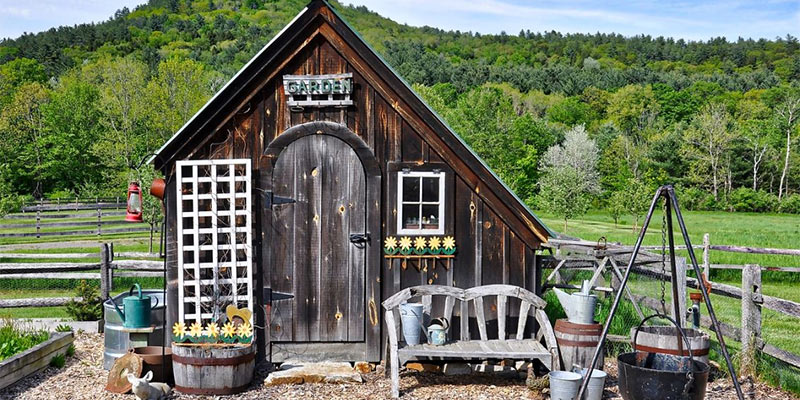 Imagine having a secluded little spot right outside of your home where you can finally do your job, relax or do whatever you want to, without distractions. Doesn't that sound like a dream come true?! Well, come and find inspiration in these beautiful designs and let us persuade into creating your own personal piece of heaven in your own backyard – a wonderful garden house!
Probably one of the best benefits of actually owning a garden house instead of the traditional shed is the having the ability to create studios, guest rooms, and flexible workspaces that can be used as rentals! Therefore investing in a garden house can actually bring you money, or at least pay itself out. That is why you should take investing in one into consideration!
The breathtaking Writer's Shed
British studio Weston, Surman & Deane is behind this amazing Writer's Shed project, a tiny garden house hidden away in a London backyard. This glowing shed (the front of building glows when lit at night because of a large area of glazing) was designed as a writing retreat for an author and it is perfectly secluded, tucked away in the bottom of a garden.
The Writer's Shed is covered in cedar shingles and slats and has a double layered facade that creates a shelter for a verandah. The combination of natural textured materials, light color palette and a touch of color from decorative items give this unique shed a modern look that feels extremely comfortable. It is designed rather minimalistic but that doesn't stop it from taking our breath away with each look!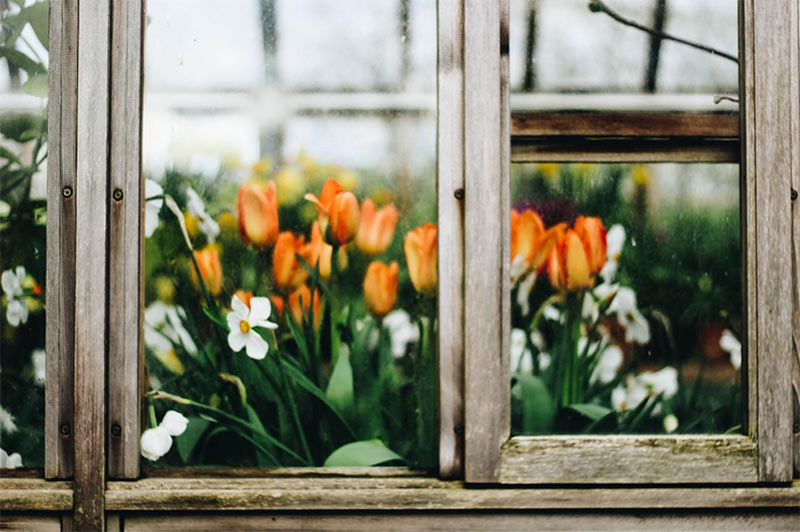 The Hackney Shed
This eclectic shed is a great example of a low-budget garden office space that everybody can afford. Designed by architects Office Sian, this amazing shed represents a one-person workplace. Large oak-framed glass doors fold away from the facade and create an open space, erasing the line between nature and the man-made space. All about the Hackney Shed is designed so that inspires the connection to nature even though space has a different purpose – a  skylight brings a lot of sunlight inside from overhead filling the space with light and bringing the nature inside.
Minimalistic design in this amazing Hackney Shed shows that creating an outdoor office space doesn't require many things (not even much space) – firm wooden construction and slate roof tiles to ensure that it is well-protected and voila!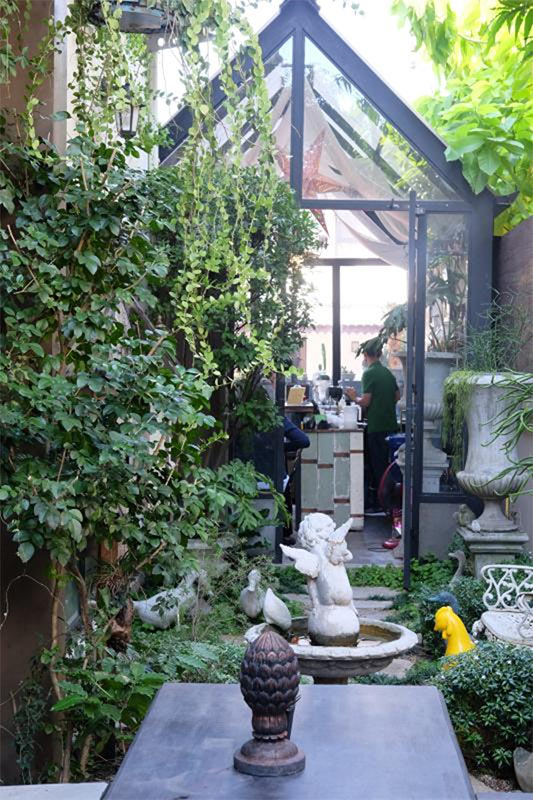 The Artist's studio
Studio Arquitecturia is the place you want to send the thank you note for helping you find inspiration in their cross-shaped artist studio. This timber-clad shed/studio frames the base of an old ash tree in the garden of the artist in Catalonia. The timber (pine wood) sourced from a nearby forest was assembled on site (first prefabricated) in only three weeks! Three large windows bring a lot of natural light inside this studio while a skylight in the center of the roof brings sunlight from above.
This amazing studio has all that an artist needs in order to create; simplicity, lots of light, a comfortable space that inspires productivity with large windows showing the outdoors that provide motivation. Well, who wouldn't want a secluded spot like this in their garden?! Not even necessarily for painting or drawing, maybe just for relaxing and looking at the sky through the skylight!
These unusual and unique examples are so beautiful and yet so simple that will certainly provide a bunch of inspiration for each and every one of you. The best part is that they are useful, functional and don't take up too much space! You can have both, an outdoor garden and still use a secluded corner of your outdoor space for a beautifully designed functional shed/tiny house. Just remember, the key is in adjustable and transformable furniture that will ensure that you've used up space the best possible way.