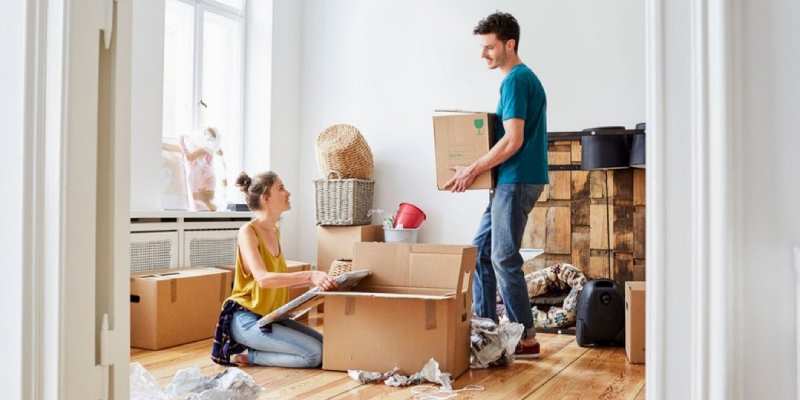 When you decide to move to a new home, the first things that come to your mind are downsizing, packing, and contacting moving companies. Thus, giving your new home a fresh look is more likely the least of your priority during the moving process. However, it's highly recommended to make some home improvements before the day of your move because the place is empty and free from your belongings.
If you want your new home to be completely functional and fabulous, here are a few home upgrades you can consider before the relocation.
1. Do Interior Painting
Having your new home a fresh coat of paint is a cost-efficient home improvement task you can do before the moving day. Here, you don't need to cover furnishings or clear out rooms before you can proceed with painting. In addition, getting your interiors painted ahead of time can be a great way to prevent the inhalation of fumes that come with the paint. So, start the interior painting as early as possible whether by hiring professional painters or doing it yourself.
2. Replace Locks
Another home upgrade you can consider is the change of exterior locks before the moving day. Although you know the previous owner, it's always crucial that you replace the locks rather than putting yourself and your property at risk. In order to give yourself complete peace of mind, hire a locksmith, and get all the locks replaced beforehand. This is to make sure that you're the only one who has access to your new home once you move in.
3. Improve The Look Of Your Interior
Aside from painting, it's also essential to give your interiors a new look by using some home décor and accessories. For example, you can use window treatments to make your new home refreshing before you move in. Also, you can update your interior by adding some throw pillows and rugs in the living room. You can also display some family photos and hang your favorite artwork to add a personal touch. Above all, you can browse the Internet if you need some home improvement tips and other inspirational advice.
4. Check And Repair The Roof
When you're moving to an old house, one of the essential things you need to do is to inspect and repair the roofing. Any leak can damage your home over time. If you see any holes in the roof, make sure to have it fixed as soon as possible to avoid mildew, mold, and even rotting wood. Remember, it's always a good idea to move to a new home without roofing problems.
5. Install Closet Fixtures
Unpacking is a stressful task to do if you don't know where to put all of your belongings. To simplify the process once you move in, get your professional closet fixtures installed before the day of your relocation. Keep in mind that closet shelving and organization can be a fantastic home upgrade you can look forward when moving.
6. Check And Replace Smoke And Carbon Monoxide Alarms
You can sleep well at night knowing that you have new carbon monoxide and smoke alarms working in your new home. Moreover, since these things can sometimes be overlooked, it's absolutely important to check and replace new batteries. That way, you can ensure they're working properly before the relocation day.
7. Install New Filters For Heating And Cooling Systems
Having a functional cooling and heating system can be one of the best home upgrades. Thus, it's best to install fresh filters before moving in, so you'll have cleaner air around your new home. Remember, moving to a new place with home upgrades is worth your time, money, and effort.
Conclusion
Moving is a massive undertaking because it usually comes with complications. Even if you can't get ready for everything, keeping these home improvements in mind can make you more excited about the transition. Plus, there's nothing more critical than relocating to a new home which is in tip-top shape and with the help of professional movers.