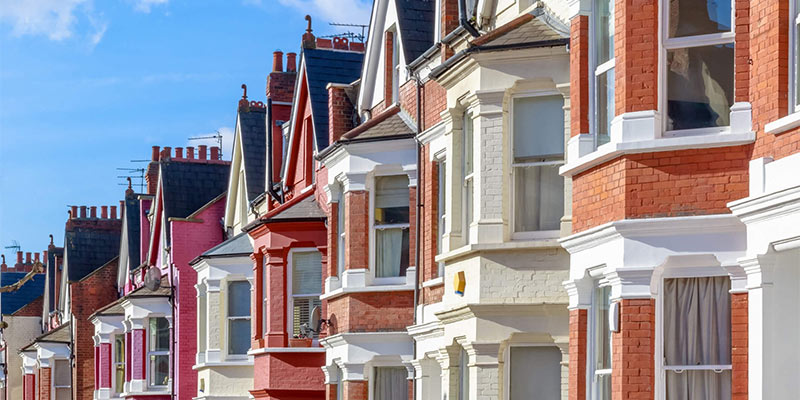 If you wish to sell your property fast, it is crucial to invest in some improvements.
Majority of buyers are not looking for fixer-uppers. They are looking for a place that they can easily move into – a property that is the realization of their fantasies. So it goes without saying that, to attract such buyers, you need to beautifully deliver on their requirements.
One of the important elements of your property that you should direct attention to is curb appeal. Estate agents say that lawn care and landscaping are vital to creating a good image for a property.
Likewise, investing in curb appeal can boost property market value, especially now that people's creative lifestyles demand stylish and functional outdoor spaces.
Not sure what kinds of improvements are actually valuable when improving curb appeal to make your property more marketable? Listed and discussed below are six of them:
1. Add hedging
Hedging will not only define the exterior space so much better, it will also provide additional privacy and shade to your property, which is something that a lot of property buyers today want.
There are different ways to install hedging so you can have it ready to impress potential buyers in no time. Turn to your local landscaping and lawn care specialists for help on different hedging options (think cacti, boxwood, privet, etc.) that they can easily set up and ready for your open house.
2. Decorate with accessories
Consider decking out your lawn and garden space with a charming swing set, or lawn furniture, arches, and pergolas. These are just some of the lawn or yard components that do not only enhance the visual appeal of outdoor spaces but also present functional possibilities.
As mentioned earlier, people with creative lifestyles demand useful exterior space. These accessories can make your lawn or yard the entertainment hub for families, or an open area for relaxation.
3. Have a manicured lawn
This is one of the easiest upgrades that you can do to your property's outdoor space. If you want a fancy-looking manicured lawn, nothing beats the work of professional mowing services.
They will create the cleanest edges for the most polished appearance. On top of this, they will make sure that the turf is the right height so it will grow healthily through the changing seasons.
4. Tidy up
Property buyers do not want to see clutter or rubbish in the yard during an ocular inspection or open house. Plus, nothing can ruin the beauty of exterior space more than a huge pile of fallen leaves, dead branches, out-of-season trimmings and wilted plants.
Also, a clean lawn or yard automatically signifies that pests are not a problem. Potential buyers do not have to worry about mice and other rodents making frequent visits to the property and compromising the beauty and functionality of the space.
5. Add a few new plants
Achieving the "look of health" is very important. Invest in a few new plants, particularly blossoming ones for pops of color and lovely textures in your outdoor space.
If you do not wish to spend too much money on additional plants, it would be best buy plant species that are endemic to your area or location. Their selling price would be cheaper and they would be easier to maintain.
Bonus tip: When adding new plants, do so in sweeps to reduce cost and, at the same time, achieve the look of profusion.
6. Light it up
"Lighting is everything," says renowned interior designer Rebecca Robeson. Strategically installed lighting solutions can make a whole world of difference to the look of your curb. They can make your property more inviting and inspiring.
Outdoor lighting also signifies that residents can use their exterior space after the sun goes down. It creates a warm ambiance ideal for gatherings such as evening parties with friends.
To light up your curb, twinkle lights are quite popular to achieve a French bistro feel and to highlight trees during festive seasons. Ditto with Edison bulbs and spotlights that draw attention to the landscape. When it comes to lighting, there's no shortage of options in terms of style and function.
So, if you want to boost your chances of getting a quicker property sell, invest in improving the look and function of your home.
Start with the exterior.
This way, you'll be inviting more prospective buyers to set foot on your property, and explore it a little bit more.
About the Author
Sally Jones is a Director and Co-Founder of The Purple Property Shop, an award-winning estate agent serving Bolton, Bury and the surrounding areas of North West England. The Purple Property Shop was founded in 2010 and quickly grew to become one of Bolton's leading estate agents, specialising in residential property sales, property lettings, and management.