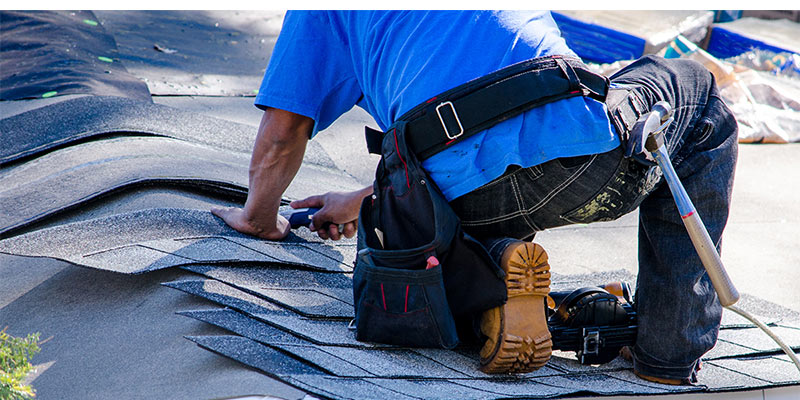 What is the biggest challenge homeowners face while thinking about fixing their old roof? Finding the right person to do the job within a short period, while sticking to the budget is indeed a tricky job. Whether a storm has damaged your roof, or it has finally started to give up after years of withstanding the rain and now, your roof needs a contractor, and there is no denying that fact.
How do you find the perfect team of roofing contractors for this job? Do you hire the first professional, who walks in through the door? Here are seven essential tips that will help you find the right professionals for the project –
1. Look for local referrals
When you select a team according to your local references, the risks of scams and unprofessional conduct reduces considerably. The local teams are usually more familiar with the local rules, and they abide by the code regulations.
2. Look at their Better Business Bureau ratings
When you don't know which contractor to pick among the many names your neighbors and friends recommend, you should check the Better Business Bureau (BBB) ratings. It is an unbiased platform that keeps a record of the contractors and other professionals in the US.
3. Get a warranty
While getting a repair job done from contractors always insist on getting an extended warranty. Since contractors might install a roof wrongly and it may lead to visible damage of the roof, having a warranty can help you get a repeat service from the team to fix their error.
4. Verify their license and insurance
Always select a roofing contractor, who has a valid license and insurance. No insurance can lead to ugly litigations between the company owner and the homeowner. Checking proper insurance coverage can save you a lot of hassle.
5. Consult your insurance company
Your insurance company typically communicates directly with the homeowner. It is illegal for the contractors to act on behalf of the homeowner to negotiate a claim. You should be ready to handle your insurance claim, should the need arise. Always make sure to pay your deductible before the roofers begin their work.
6. Pick your material quality
After you choose your team of roofers, it is time to pick the roofing material. Check their guarantee and warranty periods, ask the roofers if they have experience working with the particular material. You need to check the quality and prices of all the available material in the market before you make a move on the repair job.
7. Do not cave under pressure
When you are out in the market looking for roofing companies for hire, you will meet a few imposing representatives. They will try to pressurize you into signing a contract with them. However, always hold out till you get the best deal.
Several factors influence the choice of contractors. While reviews, ratings, and recommendations are the primary factors of selection, insurance, licensing and permits finally determine which roofing agency should take charge of your home's comfort and safety.