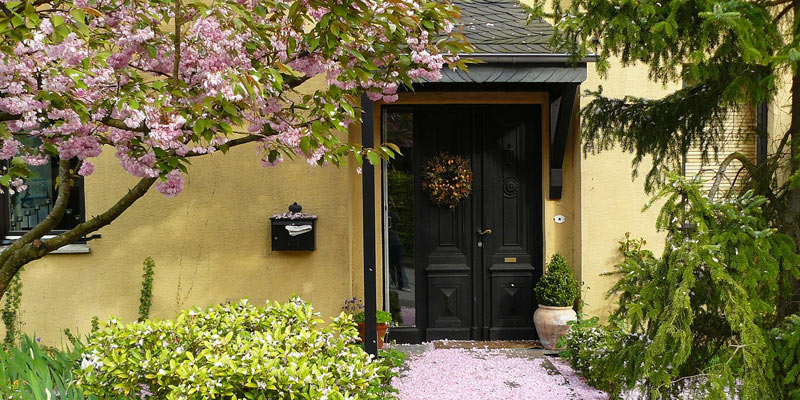 You front door plays an extremely important role in your home. It not only makes the first impression, but it keeps your home safe from burglars. The front door plays a key role in making a statement about whom you are. When people see that door they are going to have some kind of ideal about the people that live behind it. The door can also impact the overall value of the home. It goes without saying that the front door is a huge part of the home and commands a lot of attention. So, how do you go about choosing a front door that is perfect for your home?
Do Your Research Online
Whether you are shopping for DoorBoy garage doors or you are shopping for front doors, you want to make sure that you are doing your research. Even if you do plan on buying your door in a retail store, you'll save some time by doing research online first. Most manufacture sites will describe the materials that the doors are made of and they will even offer catalogs so that you can see the door. Even if the store doesn't have the exact door a similar model might have the same construction and finish.
Consider The Weather
When shopping for a new door the first thing you need to consider is the weather. How much weather is your current front door exposed to? Harsh weather conditions over a prolonged period of time can do a number on lesser materials and the weather-stripping. All of these things will lead to leaks and drafts, which will just raise the cost of your electric bills. Some premium doors will offer a vinyl coating door, which will provide superior weather resistance. Wood veneer doors with a good coat of weatherproof stain can also provide what you are looking for.
You also have to consider the sun. Steel doors that are exposed to the sun for prolonged periods of time can become uncomfortably hot.
Consider Energy Efficiency
Another important consideration to make when choosing a door is the energy efficiency rating. It is true that the steel and fiberglass doors offer more insulating than the wood doors. Some doors are even energy star-qualified, which means they have to be independently tested and certified. These models are often equipped with tighter fitting frames and energy efficient cores. They also have a triple panel insulation glass that reduces heat transfer. It is true that these types of doors might save you some money, but the amount might be so small that they aren't worth the extra splurge. Most of the air leaks come from around the door and not through it. A good weather-stripping system can correct most air leaks.
Consider The Installation
When you buy a front door you will notice that it already comes pre-hung in a frame. The knob and deadbolt will also probably be pre drilled. Unless the replacement door is part of a much larger project, you will probably want to stick with the same size door that you already have. Going up or down in size will require advanced modifications. In fact, this will probably be a job that is best left to a contractor or a skilled carpenter.