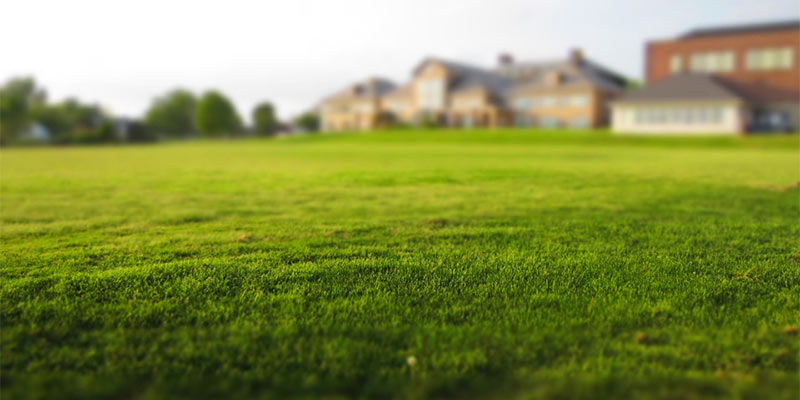 Getting a good-looking garden and lawn is not as difficult as you may think, but there are quite a few things to keep in mind when properly caring for your landscape. It does not really matter if you are a beginner gardener or a seasoned gardener, there are so many things that you will learn along the way and you will need to use a lot of trial and error since there is no tried-and-true process by which to get the perfect garden. But if you follow a few habits, you will be setting yourself up for success, and you will be able to enjoy the fruits of your labor.
Not all soil is the same, and that means that your lawn may have different watering needs than say your neighbor. Even parts of your lawn may vary, and you may need to water certain areas less than others. Factors that can determine the amount of water that is needed to be healthy can include shaded areas and areas of our lawn that get extra sunlight. It is best to loosen the soil around your plants so that the roots are better able to absorb water and nutrients. This is very important if you live in an area where the soil tends to be very hard, or that has a high amount of clay in it, so it is more compact.
Pest control services are essential to a healthy lawn and garden. There are many different pests that can wreak havoc on your plants and flowers and it is important to keep them under control. There are a few different ways to do this. By simply maintaining your garden and lawn you will avoid many pests as they lie to throve in poorly-maintained and overgrown landscapes.
Grubs can cause brown patches to appear on your greenery, and cinch bugs can kill your grass. Worms, beetles, aphids, and other small insects will eat your garden and flowers and can become a real nuisance, but there are many products on the market that can keep them at bay. Certain flowers and plants will also deter certain bugs and is a natural way to control them. You can also hire a professional company to handle the dirty work for you.
It is best to water your lawn and garden early in the morning to reduce water evaporation. It is also best to water very well and deep with longer intervals in-between than to water very frequently and for not as long. This helps to promote steady growth which helps plants to resist wilting. When you choose plants for your garden, you should pick ones that are suited to where you live for the best results.
Newly planted flowers and plants will require a lot more attention and care in the first year until they can establish a root system so be sure to give them the care that they need to thrive. Fertilizers can be very beneficial to plants and will supply all of the nutrients that they need to survive. You should get a fertilizer that has nitrogen, potassium, and phosphorus which will help to promote the health and growth of your pants. It is always best to take a soil test so that you know exactly what your soil needs. When choosing a fertilizer, be sure to choose one that has nitrogen in a slow-release form. Sulfur-coated urea us an excellent choice.
Creating compost is another great way to get some nutrients to add to your garden and soil. It will help to replace the nutrients that get used up and is a great way to get rid of your natural waste.
You should also keep up on your yard work and mow your lawn frequently and keep garden beds covered with grass clippings and shredded leaves. This helps to reduce the risk of nutrient loss as well as erosion. When you mow your lawn be sure to leave the grass clippings to decompose on the lawn and set your mower to two inches during hot weather. This will help to reduce water usage.
If you take the time to care for your garden and lawn you are sure to get a beautiful and lush landscape that will lend some major curb appeal to your home.