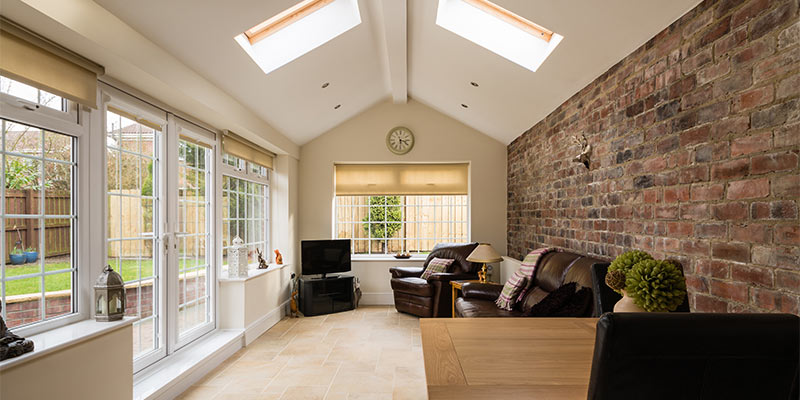 The conservatory is a strange room – it's not quite part of the house and not quite part of the garden. This can make decorating and furnishing it a little tricky. We've put together a few tips & tricks to help you get it right.
Conservatories are normally bright, spacious, multi-purpose rooms. They allow you to enjoy your garden even when the weather isn't great, and they give the interior of your home more space – effectively an extra room. When choosing the furniture for your conservatory, ask yourself the following questions:
1. What will you be using it for?
This is perhaps the most important question to ask. Will your conservatory be used as a dining room, a quiet place to read & relax, somewhere for you houseplants to thrive, or as a playroom? Is it your own little space or will you be using it to entertain guests? Think about your own needs and the atmosphere you are trying to create, and furnish your conservatory accordingly.
For example, if it's going to be a multi-purpose room it may be wise to use lightweight furniture that can be moved around easily. If you want to turn your conservatory into a playroom then go for durable furniture that can be wiped clean.
2. What does your garden look like?
When summer arrives, you'll probably want to open up your conservatory and let in the fresh air & sunshine. You'll want the style of your conservatory to match the style of your garden – is your garden neat & minimal, rustic & outdoorsy, or meticulous and well-mainicured? Although they don't need to exactly match, the way your garden looks should have an influence on the style of your conservatory.
3. What does your garden furniture look like?
Again, they don't need to match exactly, but there should be some consistency between your indoor and outdoor furniture. Heavy duty wooden garden furniture would look out-of-place indoors, which is why many people choose rattan furniture as a best-of-both approach – it looks classy enough to be used indoors and it can withstand exposure to the elements. If your conservatory is going to be used exclusively as a dining room, try and choose a dining set that is sympathetic with your garden design. There are plenty of online furniture retailers such as Interior Secrets that have plenty to choose from.
Other considerations
Remember that your conservatory will likely be warmer or colder than the rest of the house, and your furniture will exposed to higher than average levels of humidity and direct sunlight. Fabrics and cushions are particularly susceptible to damage, so make sure you choose items that are suitable for outdoor use.
Above all else, remember to experiment, trust your instincts and have fun!