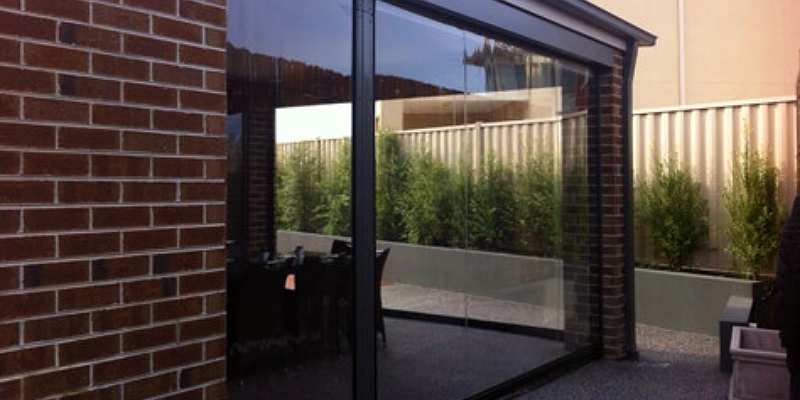 Outdoor entertainment areas are becoming increasingly popular in most homes. Considering the demanding lifestyle most people lead, a luxury area where they can rest & unwind will prove to be useful. And you'll agree that the experience is made even better if this relaxation area is in the comfort of your home. This simply means it'll be readily accessible anytime.
But in order to make this outdoor area more comfortable and inviting, it pays to invest in alfresco blinds. So we're going to give you a few tips on how to create the most amazing alfresco area you possibly can.
Before we outline the tips, we'll briefly discuss the benefits of an alfresco area.
Why Create an Alfresco Area?
The real question here is; why not? By creating an alfresco area, you're likely to enjoy the following benefits:
Protection: The last thing you need is to have your outdoor event cut short because of scorching heat or unexpected drizzles. An alfresco area will provide you with shelter against these weather conditions.
Secondary cooking area: You don't have to make unnecessary trips to and from your kitchen to keep your guests well catered to. An alfresco area allows you the convenience of preparing food where your visitors are, meaning that you'll have more interaction time with your guests. But this can only happen if you set up an outdoor kitchen.
Utilise your space: By creating an alfresco area it means you'll fully utilise a space that otherwise would have remained vacant. An alfresco area is a great way of extending your home in a productive manner. And chances are the area will look 10 times better than if it was only an empty space.
5 Steps to Creating an Alfresco Area
Location
The first thing you need to consider is location. Ideally, creating an alfresco area is easier if you already have a patio or deck. But ultimately the location you decide on is entirely a matter of preference. You only have to make sure you focus on areas where you get to maximise and enjoy natural elements like:
Wind
Sunlight
A stunning view
Seating Arrangement
Next you have to create a seating arrangement and this is the time to bring out that creative flair. Figure out what will make the area look comfortable but also inviting. A good idea is to create a built in seating area. Built in seats offer the following advantages:
Space saving: Unlike individual chairs, built in seats are less likely to take up your space. This is the option to consider if you don't have much space to work with.
Alfresco friendly: As mentioned earlier an alfresco area is supposed to be inviting and built in seats are more likely to blend in with the environment.
More organised: If you're the type of person who doesn't like rearranging furniture back to its original position after your guest have left, then built in seats will work in your favour.
But if you do have ample space, then consider individual tables and chairs. You have the option to pick different kinds of chairs; from wicker chairs to wooden. While you're at it, why not add a few scatter cushions to spruce up the space?
Decide whether you want to achieve a rustic or modern look and implement the relevant colour themes.
Create an Outdoor Kitchen
As mentioned earlier, it'll be in your best interests to create an outdoor kitchen. Feel free to go all out and include a BBQ, bar fridge and even a kitchen sink. Including all these aspects will make your life as a host easier since everything you need is within reach.
Extend Your Living Space
It's acceptable to blur the lines a little between your indoor and outdoor space. This not only extends your space, but you also get the best of both worlds; the ambience from both your outdoor and indoor areas. A few ideas that can help you achieve this extended look include.
Wide Open Doors
Investing in wide doors—preferably glass—that lead to the alfresco area will make a huge difference. If you leave them wide open, that's even better. Remember the goal here is to bring the outside world indoors and vice versa.
Uniform Flooring
Placing uniform flooring that extends from inside your home and leading to the alfresco area will also display the same "extended space" illusion.
Pick the Right Furnishings
The right furnishings can instantly transform your outdoor area to give it a "homey" feel. This is easily achieved by adding at least one or all of the following:
A couch
Coffee table
Outdoor rug
Attractive outdoor blinds
Detailed Flooring
Forget the traditional timber decking; how about upgrading by adding some fancy flooring to enhance the visual aesthetics? A few good ideas include adding polished concrete or tiles. Either of these options will instantly transform your alfresco area for the better.
Spice it Up!
The last thing you need to do to beautify the place is to concentrate on the decor. You'll be amazed how adding a few accessories will enhance the whole look. Consider the following:
Throw in some printed and detailed cushions
Attractive wall paintings
A few pot plants
Wrapping Up
By incorporating some of the tips mentioned above, you'll have an alfresco area you –and your guests—can enjoy all year round. Add the X-factor to your home.