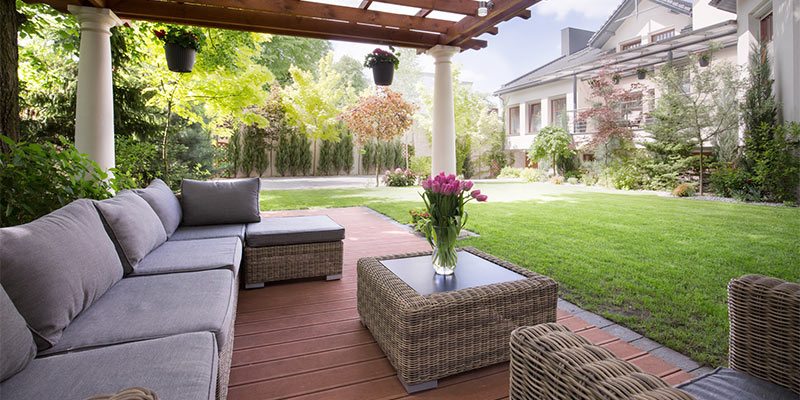 We all lead such busy lives these days, making it all the more important to find the time and space to relax when we get the chance. When looking to create that perfect chill-out zone, don't just look indoors; your garden can be a great place to retreat to and socialise in. It doesn't matter whether your garden is large or small, you can make it magical with a few simple ideas and a little work.
Spend some time beforehand to plan and design your layout. Think about how you want your garden to look and smell, not just now but for years to come. Plants will grow and gardens evolve organically, so it's important to visualise how it might look several years into the future. You should also check what kind of soil you have, and what kinds of plant will thrive in it, and more importantly, what won't. If you are unsure, then it's probably wise to seek advice from a landscaper or experienced gardener.
If you are lucky enough to have beautiful flower beds already, make sure you position your main seating area to overlook them. After all, if you spend a lot of time maintaining your garden and making it beautiful, you'll want to be able to admire it – and show it off to visitors of course! Introducing a herb garden will add a lovely fragrance to the atmosphere too. If your garden is overlooked by neighbours and passers-by, some strategically placed trees and large plants can help shield your seating area, or you might want to invest in some decorative fencing.
Garden furniture has evolved greatly from the standard plastic table and chairs and it is now simple to create a wonderfully welcoming outdoor living area with comfortable seating and loungers. Complement fixed or existing furniture with funky outdoor bean bags and large colourful cushions to ensure there is a seat for everyone – perfect for barbecues and impromptu get-togethers, and especially loved by children.
Accessorise your garden with ornaments and decorative lighting. Solar lights are an economical way of adding light in the evenings and are both practical and stylish when used to line a path or patio. A big plus for using solar lights is they don't need any electrical wiring and can be placed just about anywhere, including flower beds and plant pots. Alternative (and decorative) sources of lighting includes lanterns, candles and fairy lights; place them creatively for maximum impact.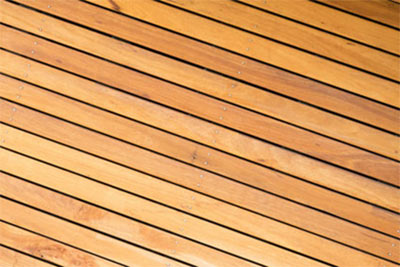 A decked area provides a great platform for dining furniture and allows for outdoor entertaining, even when grass is wet and muddy. Traditional wooden decking is always popular but you can now also purchase low maintenance composite decking for added convenience. If you enjoy entertaining, a fixed brickwork barbecue is simple to build and will provide years of enjoyment whilst outdoor pizza ovens are growing in popularity for making traditional wood fired pizzas. With one of these in your garden you could find yourself suddenly very popular!
For the added 'wow' factor a water feature is a must. Available in all shapes and sizes, the sound of constant trickling water will add harmony and will certainly help encourage relaxation. A well-placed sculpture will provide an interesting focal point in larger and formal gardens, whilst a decorative bird table adds character and brings nature to even the most modest garden.
These are just a few ideas for transforming your outdoor space into a pleasant living area and will hopefully inspire you to add a few of your own.