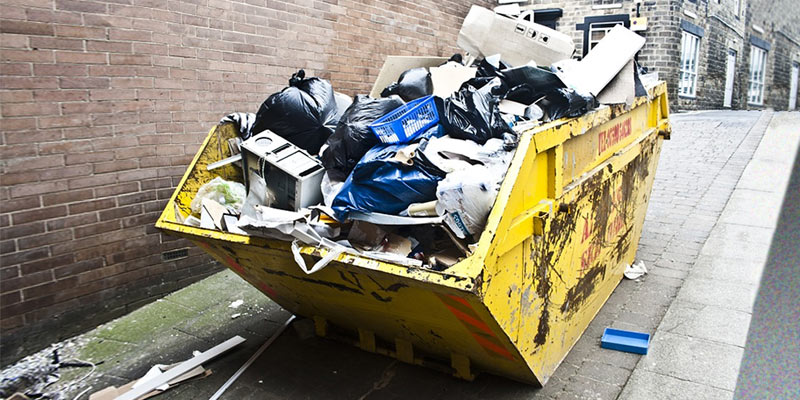 When people think of waste management, the first thing that comes to their mind is to go for skip hiring services and clean off the waste material and garbage from the house and surroundings.
But what people fail to realize is that skip hire must be done keeping in mind the kind of wastes you are to dispose of! The commercial skip hire is made for industrial wastes, whereas the domestic skip hire is used for the home wastes.
There are different skips for different waste materials and also, you cannot put everything in the skips for the waste removal process. This infographic focuses on the things that can be deposited and things that cannot be deposited in the skips.
You can put wood materials and wastes, brick, concrete and rouble, garden waste, scrap metal wastes, paper materials and related stuff in the skip.
The wastes mentioned above are easy to carry and they do not cause any severe damage to the entire waste management process. Some of these wastes are even recyclable and thereby reused to balance the waste accumulation in our society.
You cannot put tyres, needles, explosives, chemicals, batteries, electrical goods, oil, paints and liquids, aerosols and gas canisters, hazardous wastes and perishable wastes in the skip.
The items mentioned above are harmful to the society in many forms and thus the management of these kinds of wastes must be done carefully and must not be put into a skip for the prevention of any unnatural situation.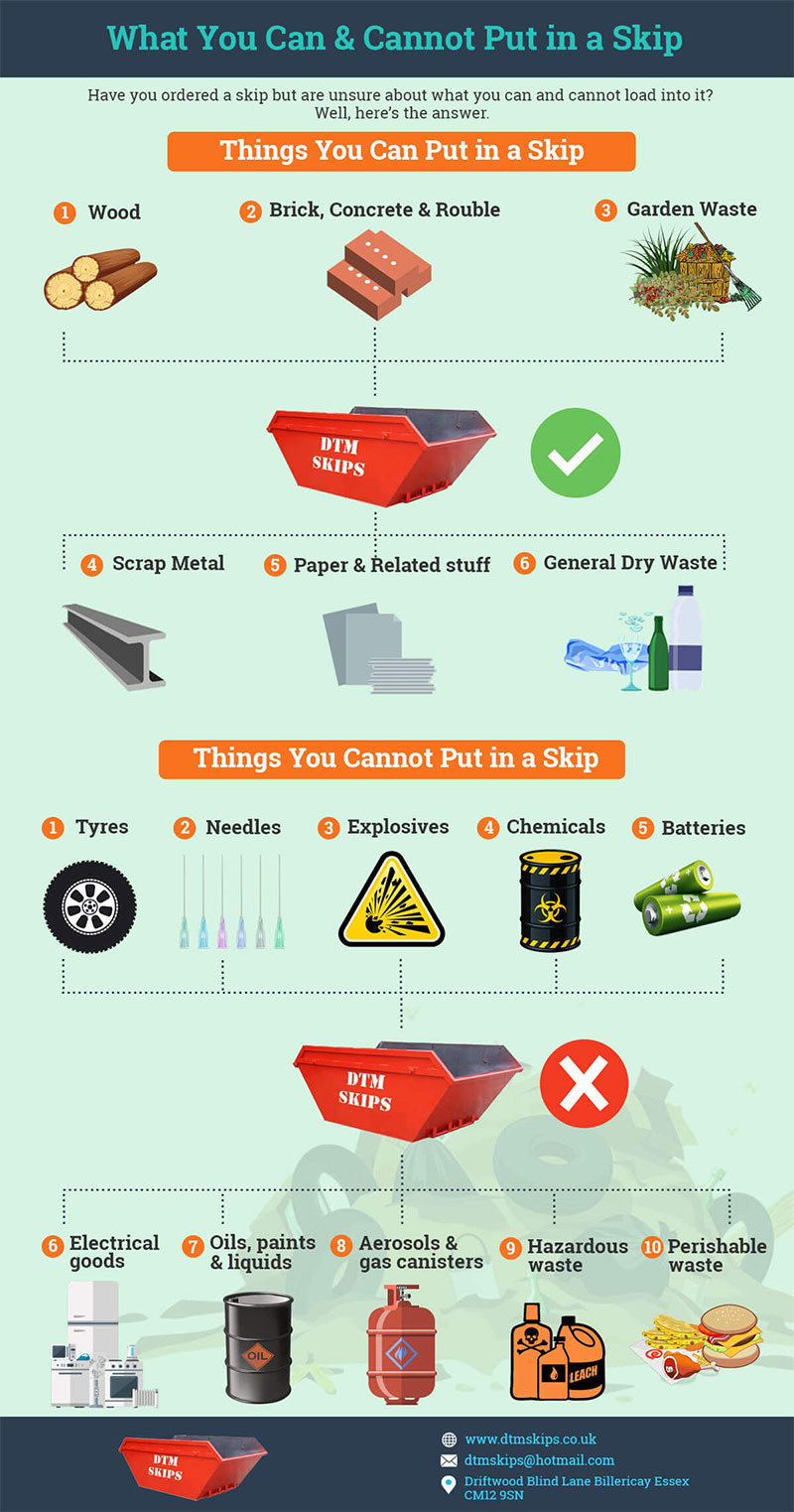 Infographic source: https://www.dtmskips.co.uk/what-you-can-cannot-put-in-a-skip-infographic/