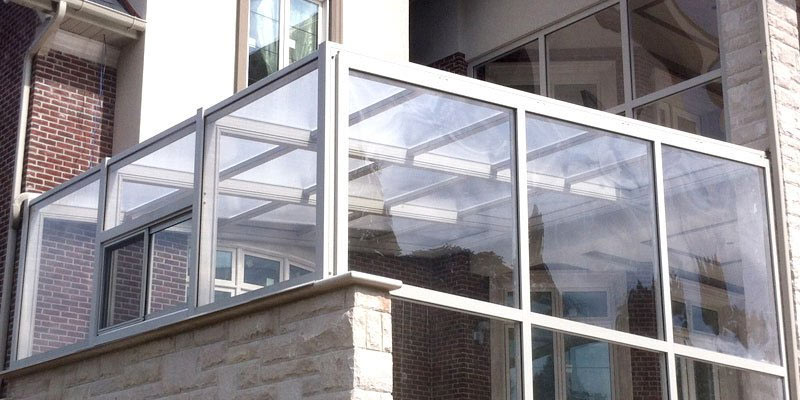 Do you want to enclose your swimming pool, but not sure. Installing pool enclosures around a swimming pool area could be an invaluable asset for your home. It would be icing on the cake if you get the work done by professionals. A well designed patio enclosure will allow you and your family to use it year round regardless of the weather outside with the help of portable or build in heaters to help you maintain the interior temperature. A beautifully designed and state of the art patio enclosure allows you to have a beautiful yet modern patio and swimming pool.
Add Value to Your Home
One of the main benefits of installing the system is that it will add value to your property. With a pool enclosure, the value of your home will be increased as prospective buyers can easily understand that the maintenance will be much easier throughout the year compared to a pool that is exposed to the outdoors and other elements. With a well designed enclosure, you will be able to create an outdoor oasis for years to come. If you sell your property, that has an installed enclosure, you are more likely to sell it much quicker and at a good price. Call a pool enclosure company for an estimate and how much time is required to increase and beautify your place.  
Ensure Privacy and Security
Installing an enclosure over your patio is a great idea if you want to relax, enjoy your swimming pool and patio without compromising your privacy, safety, and security. Enclosing your patio and swimming pool will allow you to have additional privacy and security. You can enjoy your natural surroundings without the fear of being exposed to your neighbors, mosquitoes and harmful bugs.
Construction Materials
Conventional construction using wood and standard construction materials will rot and not withstand the high moisture environment. Only materials that can withstand the high moisture should be used like; aluminum and stainless steel. These materials won't corrode or degrade over time. In fact enclosures made from these materials cost less than conventional materials. As well a patio can be enclosed in about half the time as a conventional construction. In addition, it is easy to maintain.
Protection to Your Interior Decoration
Patio enclosures not only offer the much needed protection to your swimming pool but also to the furniture; like tables, chairs and lounge chairs and other items around the pool. Protection from rain, wind, and the suns' harmful UV rays will extend the lifespan of these items. Enclosures are a great way to protect your interiors from getting wet from rain or snow, or materials fading from the sun and damaged by mildew or mold.
Contacting Patio Enclosure Companies
A lightweight, durable and professionally installed patio enclosure has the ability to create a wonderful place for you and your family and friends without losing the outdoor feeling of your patio and swimming pool. Search online search to find a professional patio enclosure installer that will give you an estimate. Contact a number of companies to get a number of quotes.