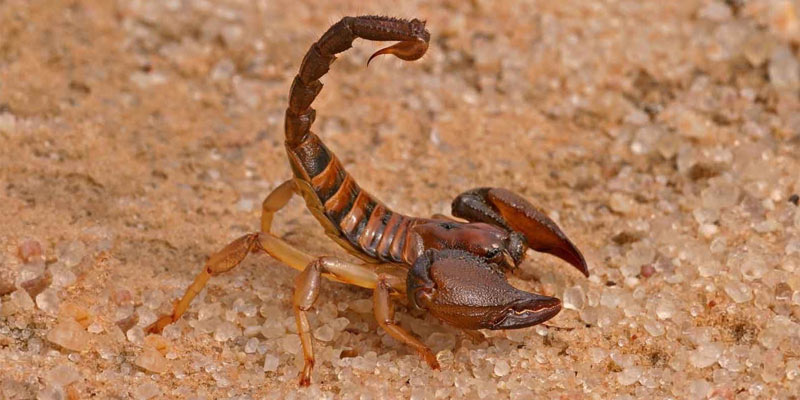 Scorpions are ancient creatures that have been in existence for several years. Fossil record reports indicate that scorpions have been around for more than 400 million years. However, the appearance of scorpions has not changed over time.
Currently, the word has more than 1500 different species of scorpions and we still have more under discovery. You can find scorpions in all continents except Antarctica. The United States alone has close to 90 different scorpions living within the region.
All scorpions can deliver painful stings but some are more deadly than the others. Death from scorpion sting is rear but you need to make sure that you safeguard your home against these pests. Phoenix Scorpion Control will help you to make sure that your home is safe. The best place to make your home scorpion-proof is destroying the places where they naturally hid or get their food. Professionals use this secret to deal with scorpions from your home. Look around and remove any debris, piled lumber, and any other things that provide a hiding place or food for scorpions.
The other thing that you need to know about scorpions is that they can climb bushed and trees with a lot of ease. Therefore, you must make sure that no tree or bushes touch your house if you want to prevent these pests from getting into your home. Allowing such growth will just be giving the scorpions a pathway to the house.
The other tip is that don't allow garbage cans to lie directly on the ground. Don't bring firewood to the house unless you will be using it immediately. Also, pick and examine all the firewood in the home because they are excellent hiding places for scorpions. Also, remove any excessive vegetation that covers the soil or minimize them especially around the structures in your home.
You also need to confirm whether there are any gaps below the exterior doors. If yes, you can use brush strips to seal them. Use weather stripping or caulking to seal gaps around doors and windows. Seal any openings that admit pipes, wires, and other service entries around the conduits with suitable materials like caulking. Screen vents that lead to crawling spaces or attics should. Inspect the rooflines and eaves to determine any possible openings that could be heading to the wall voids or attic and close the permanently where possible.
In case you live in areas that have a heavy infestation of scorpions, some of the preventive measure to take include;
Always shaking out shoes before you put them on every morning
Check the bed's sleeping beds before crawling into them
Shake out or check your clothing that has been laying on the floor before you put it on
Put on gloves wherever you are gardening
Be keen when walking barefoot because they can bring forth painful stings if you step on them accidentally
In case you have an infant who sleeps in a crib in your house, put the crib's leg inside large glass jars because scorpions cannot climb glass.
These tips will help you to get a long term solution to pest infestation. Scorpion bites can be poisonous and it is good to keep these insects off your house.