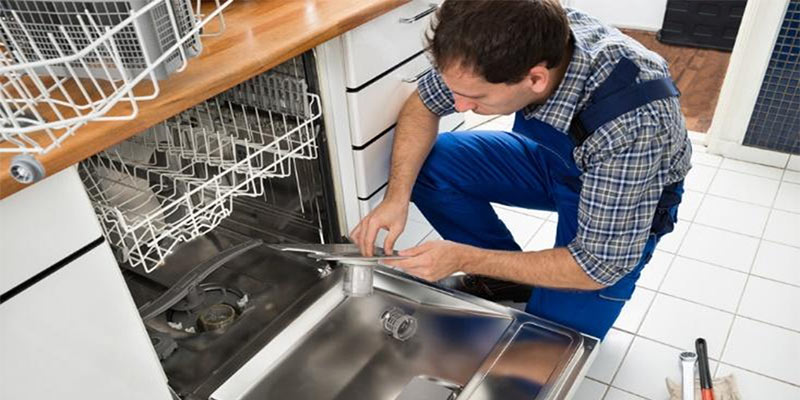 Home appliances have come a long way since the first labor-saving devices came on the scene. Hand-cranked dishwashers evolved into ones that can sense how dirty your dishes are and adjust their cycles accordingly. Ice boxes gave way to today's refrigerators that you can call from the office to find out if you need to buy milk on the way home. Sometimes it seems as if the appliances can run themselves and don't need you at all.
It's all fabulous, time-saving and sometimes even fun — until you hear an odd noise, there's a leak somewhere, or something that should be cold is hot. Then, as full of artificial intelligence as your appliance may be, it needs a real live person to fix it.
That means you've got to have a personal phone book full of names and numbers of all the different folks who specialize in refrigerators, stoves, plumbing, HVAC and the rest. To get all of those numbers, of course, you'll want to do your research by combing the internet, asking friends and neighbors for references and calling each repair service to compare their rates.
The good news is you can forget all that bother if you have an appliance repair warranty to simplify your life. Then, when the inevitable happens, you make one call to the warranty company, and they connect you with a qualified local professional service contractor. Once repair services are performed, you pay only the pre-determined charge your plan requires, saving money as well as time.
While everything is going well, though, it doesn't hurt to extend the life of your home appliances and prevent small problems from turning into big ones. Here are some simple things you can do on a regular maintenance schedule that will keep your appliances humming along:
Inspect the Refrigerator Seals
The flexible rubber seals around the refrigerator and freezer doors can deteriorate over time, letting air in and lowering the temperature inside. This reduces the appliance's efficiency and can affect the quality of your food. Do a visual inspection and then take a piece of paper and put it between the seal and the door before you close it. If you can slide the paper down with the door closed, it's time to get the seal replaced.
Clean the Refrigerator Coils
You'll see it on every list of must-do maintenance, but in truth, how many of us do it? Refrigerators waste energy and don't run as well when the condenser coils are dusty or covered in pet hair. Depending on your model, the coils are either behind the kickplate at the bottom or at the rear of the refrigerator. First unplug the unit; then use an appliance brush or damp cloth on the coils. Sweep up or vacuum the debris, plug the unit back in and you don't have to think about it again for six months.
Check the Oven Seal
The same as the seals on the refrigerator, tired older oven gaskets can let heat escape and waste energy while ruining the rise on your souffle. While you're at the oven, take a moment to clean out gas burner ports with a straight pin (not a toothpick) to clear any clogs.
Inspect the Washing Machine Hoses
Even a tiny weak spot in a hose can lead to a crack that turns into a hole, and before you know it you've got a flood. The most common location of leaks is at the connection, so check that also.
Clean out the Dryer Exhaust
You know that you should clean off the lint screen every time you finish a dryer load, but at least once a year you should clean the exhaust venting. These tips from a pro will show you how to do it.
Replace Heater and AC Filters
Switch it up for the current season, but don't forget to change the filters on your heater and air conditioner every month or so. Snap the old one off, snap the new one in, and that's it. If you have re-usable filters, vacuum them with the upholstery tool to keep the air in your house clear and dust-free.
Check Small Appliances
You probably don't pay much attention to the cords and plugs when you're about to use your small appliances like kettles, coffee makers, toasters, juicers, fryers and the like, but it's important to check them every once in a while to make sure they're still in good condition and not a potential fire hazard.