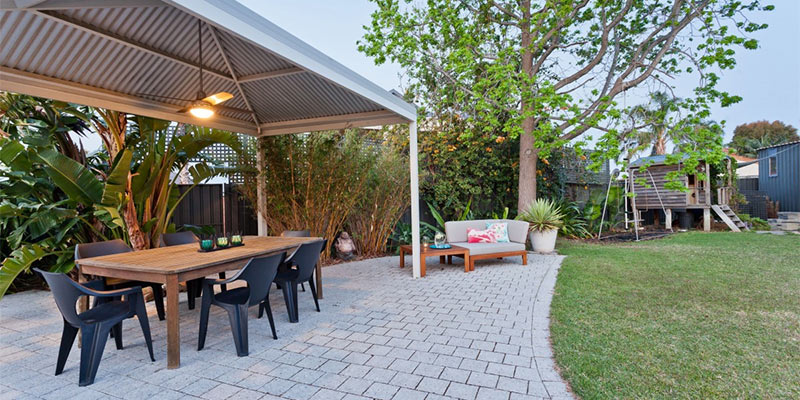 Who would not want a beautiful, manicured, and landscaped garden at home? A garden where you can bond with your family, or will serve as your sanctuary for relaxation. A space in your home where you can express your love for plants, flowers, a fishpond, and mini waterfalls.
Of course, every inch of your nature-loving personality will want a beautiful garden. Sometimes, your garden may be a little outdated or you simply got tired of the old one that you want to remodel it.
Remodeling a garden has corresponding expenses you will incur. It's good if you have savings you can use to remodel, but what if you have this strong desire to remodel but you ran short of cash? When funding is your main concern, you must have enough savings or choose to borrow money from financial institutions or from a legal money lender.
Here are some steps you need to take in remodeling your garden:
Set aside extra money from your income to fund your dream project
Your own savings – this is an ideal way to have funds that are readily accessible when home repairs and remodeling is needed. As a homeowner, you should establish standby funds for home repairs, regardless if there's an actual need or not.  Doing so will save you from incurring unbudgeted bulk expenditures and difficulty looking for cash in the future.
A portion of money set aside every month as a part of your monthly budget that is solely intended for home repairs is a money-wise attitude. Take note, refrain from touching this funds for other purposes as it will forfeit the actual cost of saving it.
Create a plan and visualize your project
Failing to plan is preparing to fail. And failing to plan might also derail your budget for the remodeling you want. Your goal and priorities must be clear. Before jumping out to the implementation, take these steps on how can you efficiently interpret and visualize your dream project:
Define your budget. Until how much are you willing to spend for garden remodeling? You can hire a contractor to help you prepare the project cost estimate based on your ideas
Check your existing garden set-up and identify which can be re-used, retain, or enhance. This can save you on costs as some designs might still suit your taste
Check on new garden designs in the internet or magazine. You can get more ideas and inspirations on how you want your garden to look like
Create a wish list of the things you want to see/add to your garden
Sketch the whole plan combining the items you want to retain and your new garden ideas. You can seek professional help from landscapers or explore applications that allows you to draw your garden layout.
Express your personality. Your garden should mirror your story, your wants, and your ideas
Stick to your final decision and budget. You may not notice that you are already falling below budget because of repetitive revision and addition to your final plan.
Financing your project – borrow money or get a loan
If your savings are not sufficient to the total project cost, you can always seek financial help by either borrowing from family members or friends or go for a more formal way – cash loans from a financing institution.
By borrowing from a family member or a friend, the amount they can lend depends on how much extra money they have at the moment. This can be due and demandable anytime that person already needs the money. The good thing is, no processing time is wasted since you can easily access the money once they allow you to borrow from them.
If you will get a personal loan from the bank, you can program your repayment based on the approved terms and conditions of your loan. However, you will have to secure first the loan documents and undergo the bank's loan process. You will also have to deal with interest rates.
Save money on your project
To further save on costs, here are a few tips on how to do so:
Choose to buy materials in garage sale or warehouse sale rather than going to malls and branded shops
Recycle items that you can still re-use in the garden.
Work on the design you already have, and creatively use some items you thought are already scrap
Check on various websites where you can learn how to DIY your garden remodeling to save costs on hiring professionals
Do research on materials in order to establish what alternatives you can find for half the price. It is worth looking at plastic sheets from simply plastics to help with things such as replacement windows and garden accessories.
Why go for a remodeling?
Remodeling your garden is an excellent way to add beauty and significant value to your home. It adds enjoyment and a sense of fulfillment knowing that you accomplished your dream garden that creates a renewed and fresh atmosphere in your home.