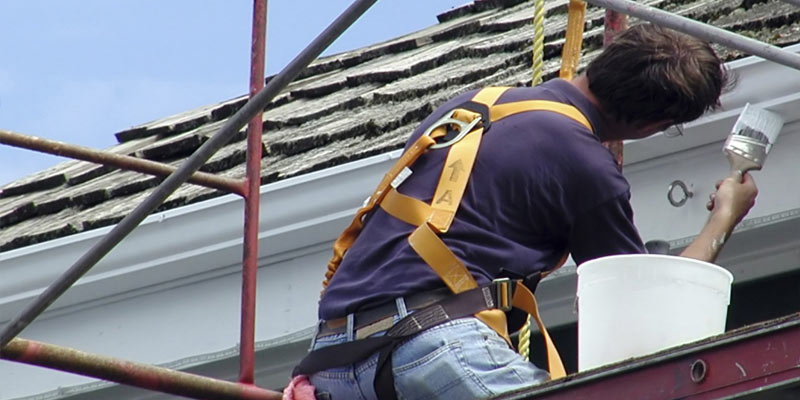 Whether you're stripping wallpaper or organising the garage, all DIY jobs have a common theme: completing them efficiently and safely. Never is this more important than when you are working at height, where the likelihood of risks – and their associated severity – greatly increases.
If you have high level DIY work planned in the near future, you shouldn't just be thinking about your tools and techniques. How you reach your windows, fascia or roofline is just as important, so if you haven't yet thought about it, here are the four most common options to help you choose.
Traditional Scaffolding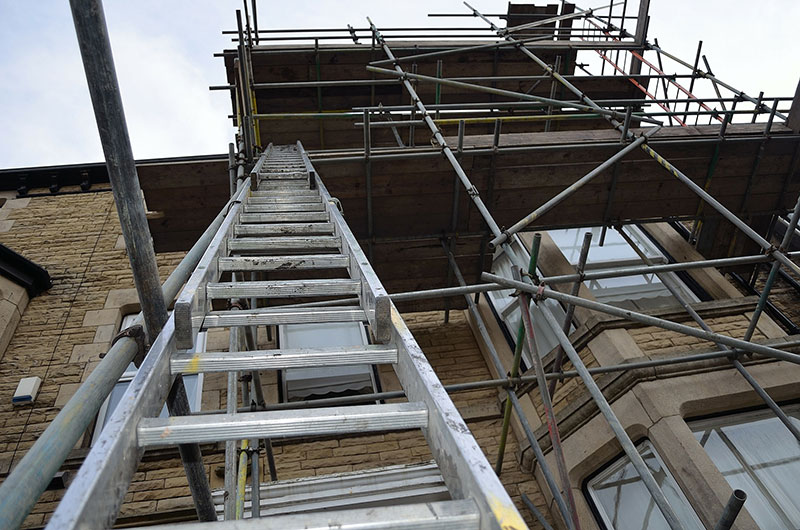 Most people are familiar with a full scaffold structure, and for big jobs, sometimes it's the only solution. Extensive cleaning, painting or rendering to the exterior of your home are prime examples of when a full scaffold is the most practical solution, and the solid structure makes it easier to access high areas and carry heavier equipment safely.
The trouble with full scaffolding is that it can be expensive, and purchasing a full set leaves you with the difficulty of storage. A steel frame is also exceptionally heavy, and can easily rust if it's not maintained properly. Lightweight aluminium frames are available, although these will not be able to go as high, and won't make the equipment much cheaper! Hiring is an excellent option, although not the most cost-effective if your project is only in a localised area, or should only take a handful of days to complete.
Scaffold Towers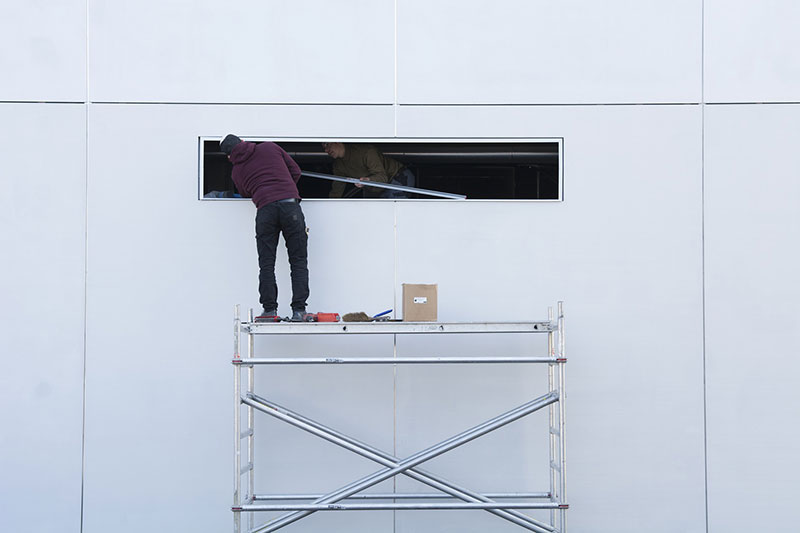 More versatile than traditional scaffolding, a scaffold tower is a moveable, free-standing platform that can safely reach around 8m high.
It may seem obvious, but scaffold towers should not be erected anywhere near power lines or other electrical hazards, as the metal will conduct electricity and put users at risk of electric shocks. Scaffold towers should not be used in poor weather, and will need to be dismantled completely if winds threaten to exceed 40mph.
If you're looking for a long-term solution for casual DIY work then the cost of a scaffold tower will likely be prohibitively high. However, if this is the best piece of kit for your typical tasks, then it's worth looking into buying a second hand scaffold tower from a reputable dealer. These are refurbished to meet the same functionality and safety standards of a new model, but are only around half the price.
Cherry Pickers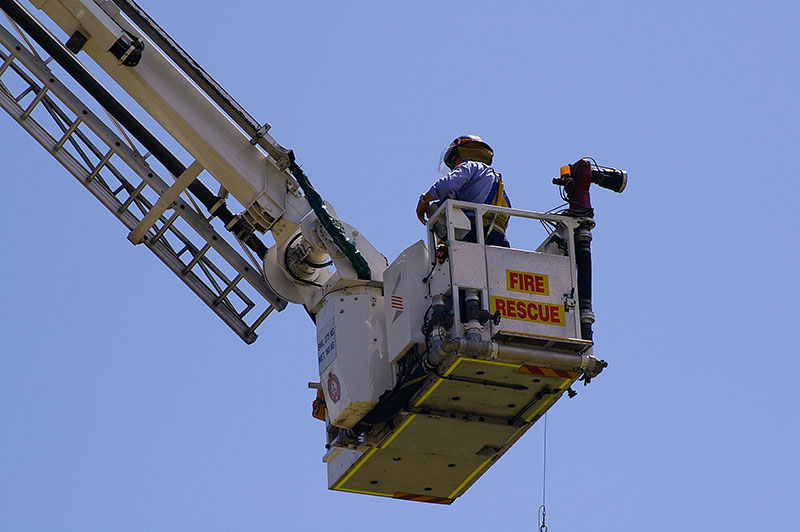 Allowing DIY-ers all over the country to channel their inner fireman, cherry pickers are more versatile still when it comes to high-access equipment. Their design is particularly useful for reaching hard-to-reach areas, and different machines offer various options for load-capacity and reach.
Before hiring a cherry picker, make sure that it will be able to handle the ground you intend to drive it across. Typically they require smooth, dry, flat terrain, although some models are able to tolerate gentle slopes, uneven ground and water-logged patches. Also, keep in mind that a standard driving license will only allow you to operate vehicles up to a certain size, which varies according to their year of issue.
Ladders
While they may be the most common way of reaching any height at home, ladders are involved in a vast number of accidents. Usually this is due to user error rather than poor design, but the fact remains that fatal ladder incidents occur every year. Common mistakes include climbing a ladder with objects that are too heavy, using powerful tools at the top of a ladder, not having someone holding the base, and using a ladder that is inappropriate for the task (resulting in over-reaching).
For quick jobs, ladders can still be ideal. If you insist on sticking with your trusty set of steps, make sure to follow correct procedure to avoid injury, including:
Using a ladder that is designed for the task you are carrying out, and has the appropriate safety fittings.
Ensuring that all parts are in good working condition, from the feet and rungs, to the stiles and locking bars.
Position it on firm, level ground, and keep any windows or doors beneath it locked or guarded.
Adhere to the three-point rule; keeping three points of contact with the ladder at all times.
Remember, regardless of the equipment you use to reach your project, make sure that you're wearing all the appropriate safety gear for working at height. Head protection is absolutely vital, not only for you but for anyone that may be passing beneath your work, in case anything slips and falls to the ground below. Choosing the right footwear and gloves is just as important, and if you are planning work that is likely to generate dust and debris then make sure to wear appropriate eye protection. Nothing will slow you down like a trip to A&E!