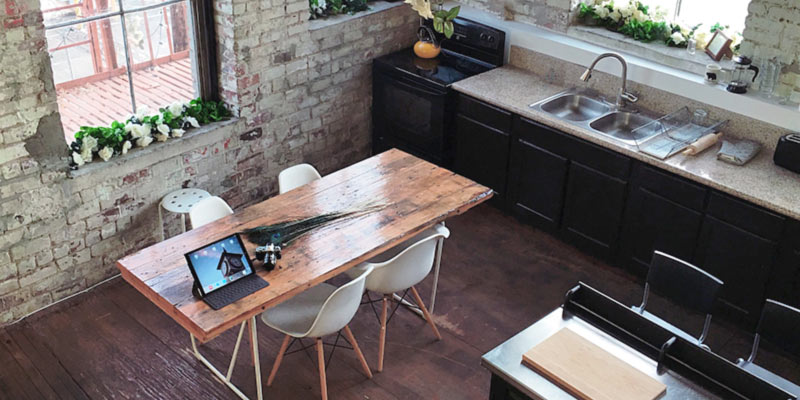 If you live in an environmentally conscious household, it doesn't mean you have to skimp on style. With so many eco-friendly furnishing and decorating options available, there's really no excuse for letting your home turn into a hippy haven (unless of course that is the look you are going for, but come on, if you're not a student, it's time to move on).
If you want to brush up your interiors and kick the hippy vibe, here are 5 easy peasy ways to revamp your living spaces without compromising on your ethics.
1. Use an eco friendly bespoke furnishing company
There's no better way to bring added style to your home than with bespoke furnishings. From media centres designed with you and your belongings in mind, to stylish shelving fitting perfectly into awkward nooks and crannies, bespoke furniture can integrate living spaces and give your home a real sense of style and harmony.
While there are thousands of bespoke furnishing companies vying for your business, not many offer eco-friendly solutions. Empatika are one of a few bespoke furnishing businesses with a real heart for the environment. Not only do they source wood from sustainable forests, they have an eco-friendly furniture range and they plant a tree for every customer they work with.
2. Buy preloved furniture
If you feel strongly about the amount of waste we generate, in particular old furniture that often ends up in the landfill, then preloved furniture is the way to go. There are so many places you can pick up bargain second-hand furniture, and if you have a creative eye, it's easy to find the things that will really add a touch of style to your home. There are lots of online selling pages to browse to pick up a bargain that will add a chic twist to your home, from eBay to local Facebook selling groups.
Salvage yards are a great place to pick up reclaimed building materials. You'll find everything from bricks, roof tiles and floor tiles, to oak beams, cobbles and railway sleepers. Updating your décor with reclaimed materials ticks all of the right eco-friendly boxes. Even little stylish tricks such as adding an antique border tile to your uninspiring bathroom can perk up your décor and give it a quirky twist.
3. Use non-toxic paint
One of the cheapest ways to give your interiors a new lease of life is to slap on a new coat of paint. However, you may be stalling simply because of the huge amount of chemicals found in most household paint. That's totally understandable. Typical household paint contains up to 10,000 chemicals, 300 of which are known toxins.
The most harmful chemicals in paint are known as volatile organic compounds, or VOCs. VOCs are unstable compounds containing carbon that readily vaporise into the air, react with other elements and produce ozone. Some VOCs have been linked to cancer.
It's really no wonder decorating is off the list in eco-friendly homes! Most paints and finishes release low level toxic emissions into the air of the home years after their application.
There are, however, alternative non-toxic paint solutions. They are a little pricey, but that's no excuse if you are serious about updating your home. Lakeland paints are the UK's leading manufacturer of organic paints and offer a fabulous colour palette.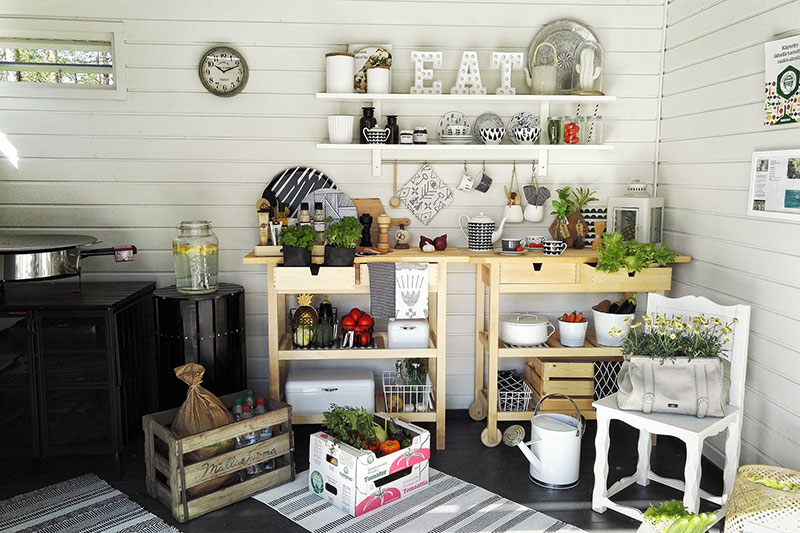 4. Avoid carpet; use rugs from renewable sources instead
Carpets are another source of chemicals and pollutants. The manufacturing of carpets causes pollution, and a carpet releases all sorts of chemicals into your home during its lifetime. If you are updating your floors, stick to eco-friendly wood. If you can't bear the thought of not having something warm and squishy underfoot, opt for non-toxic area rugs instead.
5. Switch to organic cotton bed linens
A perfect and relatively inexpensive way to give your bedroom a facelift is to update your bed linens. Choose an organic cotton brand as the fibres have been grown without the use of chemicals. Non-organic bedding often has additional chemicals added to it during the production process to keep it wrinkle free. With some fresh organic sheets, you'll be sticking to your ethics, but giving your bedroom an upgrade at the same time.
6. Repurpose; give existing furniture a facelift
If your furniture is looking tired and bringing your interior style down a notch, a little bit of creativity and care could give your relics a new lease of life. Recover seat covers on old dining chairs, add some charming door knobs and drawer handles to cupboards, wardrobes and chests of drawers. Think outside of the box, and it's easy to give your home a facelift and add some unusual finishing touches to your interiors.
7. Use eco-friendly appliances
Repairing appliances used to be the normal thing to do when a household staple broke down. Nowadays, in our throw-away society and with our cut-price market place we are duped into getting rid of broken appliances to replace them with new ones the minute they falter. Getting your old appliances repaired is an honourable act. But, when they really have finally given up the ghost, upgrade to an eco-friendly alternative. The Ethical Superstore is as good a place to start as any. And come on, who doesn't love a shiny new appliance!
Good luck transforming your hippy haven into a dreamy interior!