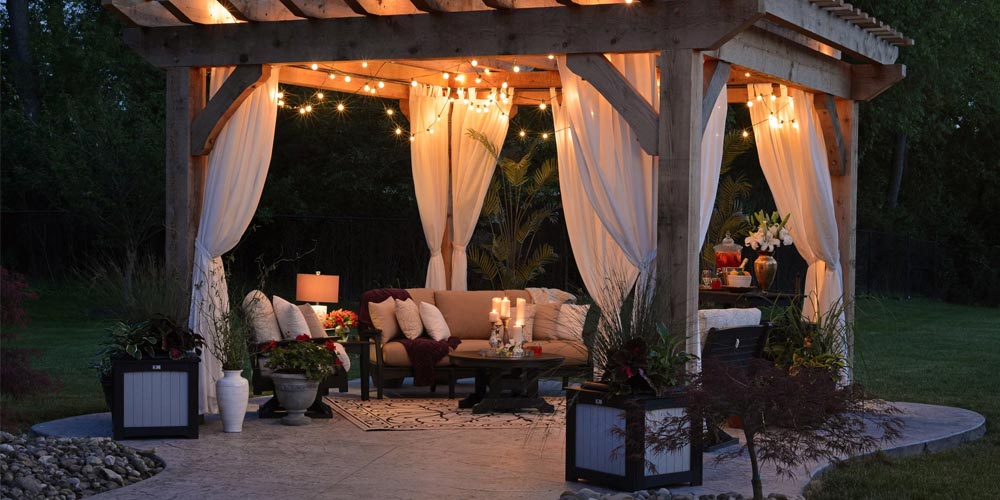 Summer Garden Party
What keeps many of us going through the wet and windy days of winter is the thought of warm, sunny days and balmy summer evenings. Seizing the moment and making the most of those light summer evenings and hosting a summer garden party is a must. When it comes to hosting a summer garden party, there are some tips we can follow.
Summer Party Themes
Choose a theme that you can carry through from your table and into the garden. Maybe choose from:
Beach: you don't need to be on a beach to throw a beach party. If you have children, or even if you don't, consider a sandpit, ball games and a paddling pool. An Hawaiian shirt or grass skirt would go down a treat. BBQ food, fruit kebabs and ice cream washed down with a cocktail, or mocktail, will add to the ambience.
Festival: get the lighting right with fairy lights and candles; have a festival dress code with long floaty dresses, floral shirts and face paint.
BBQ: The great thing about a BBQ is that you can prepare the food in advance: marinade the meat, fish or vegetarian alternatives and prepare a potato salad, homemade coleslaw or green salad. Then, when your guests arrive, you can gather round the BBQ for a sociable cooking.
Traditional garden party: Queen Victoria held the original garden parties in the 1860s that Royals and nobility attended. Tea and sandwiches were served on fine china and became the traditional fare of the British garden party. Emulate her style with bone china tea sets often found in charity shops and serve sandwiches, scones and cakes for a typically British garden party.
Create a Garden Party Checklist
Once you have decided on your theme, make a checklist of everything you will need for entertaining: chairs, music, ice, cutlery, plates, napkins and citronella candles. Create an area where your guests can help themselves to a drink meaning you are free to enjoy the party, too.
Consider the Weather
We all know that there's nothing better than a warm summer's evening, but in the UK we can't rely on it. Make sure there is some shelter from possible inclement weather, or even shade from harsh sunshine: a gazebo, umbrella or even a tent will all provide a bit of reassurance against the elements.
Set the Mood For Your Party
Fresh flowers and greenery add a pop of colour and natural fragrance indoors. This doesn't have to be an expensive option: wild flowers from grass verges, woods or local fields make a beautiful display in jam jars.
Think about your music playlist and let it run so you don't have to worry about it on the night, but don't forget to consider your audience.
Position candles and lanterns on and around your table. For a finishing touch, string fairy lights between trees or on a pergola to add a magical atmosphere. For when the evening gets a little colder, have some blankets available to wrap yourselves in. They'll add a cosy ambiance but also help you enjoy the evening for a little bit longer.
Invest in Quality Garden Furniture
Having a seating area where your guests can kick back and relax is important. Consider rattan selections, ideal for dining or just sipping a cocktail. Investing in good quality rattan garden furniture will not only offer a relaxing and practical experience for your guests, but will give you the benefit for many years to come. Maximise your enjoyment by ensuring that comfort is not compromised. By investing in quality garden furniture, you won't have to compromise on the comfort or the look of your set.
Enjoy Your Party
Above all, relax and enjoy your party. People won't remember the food or playlist as much as the way the host made them feel. Take time to eat, drink and spend time with your friends and family. Happy host – happy guests.