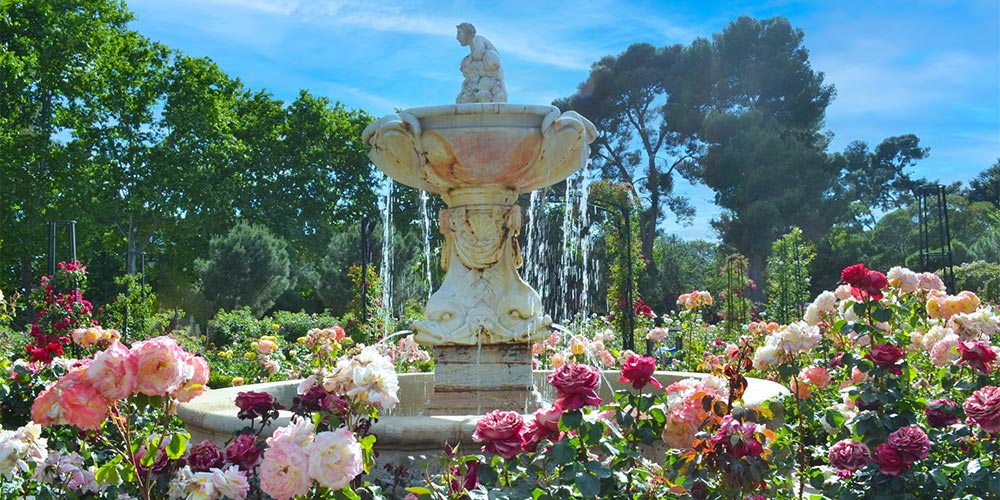 Flowering plants bloom in particular seasons. Since seasons change four times a year, your favourite stress-relieving flowers might not be present for several months. Although, this will not be the case if you have roses, hibiscus, and other flowers blooming all year round in your garden.
So, you must plan and take note of this guide to prevent your garden from losing colour. Here are some tips to achieve a colourful garden throughout the year.
1. Begin clearing your garden
Before anything else, decide which plants need to stay and those that need to go. Then, begin clearing the garden with the plants that are no longer healthy or desirable for you. You'll need a skip to store the accumulated garden waste in this process, which you can find at www.valleytrading.co.uk.
2. Place some structure
After clearing out your garden, it's time to place some structure. For example, you can place a yew or box in areas you want. You can also put in some box balls to bring order, especially in winter.
3. Decide the season you love the most
Everyone has their favourite season. In this step, determine which season is the most important to you. Doing so will allow you to know which plants to prioritize.
For example, some people love to see their garden full of flowers from late summer to early autumn. But, if your goal is to keep your garden blooming throughout the year, don't miss a season. Otherwise, you can skip a season, particularly during the one when you rarely go out.
For gardeners, spring is a very important season. It is also a time when people want to see something that shows summer is near. During summer, gardens mostly need less care. Meanwhile, you have to pay more attention to your garden during winter.
Flowers and the seasons when they bloom
Bulbs for spring and summer
Your garden can look colourful from spring to summer when you plant bulbs such as crocuses, tulips, and alliums. These flowers provide plenty of colours, and they look best in swathes. You can also plant eryngium in June, which thrives in dry soil.
Aside from eryngium, Ammi majus is another summer flower you can plant in your garden. It is also known as the bishop's flower since it produces white, lace-like flowers.
Perennial plants for late summer and autumn
Verbena bonariensis, echinaceas, Japanese anemones, and asters are great for summer to autumn. These plants are late-flowering perennials that produce beautiful and colourful flowers from July until the first frost.
Flowering shrubs for winter
You won't want your garden to look devoid of colour during the coldest, darkest months. So, plant winter flora to splash colour in your garden from November to March. Some of the best winter flowering plants are winter honeysuckle, Christmas rose, daphne, and pansies.
Final thoughts
To summarise, simple planning can help you have a colourful garden to appreciate every year's season. Since not everything in your garden will bloom daily, placing spring to winter flowering plants in your garden keeps flowers blooming daily.