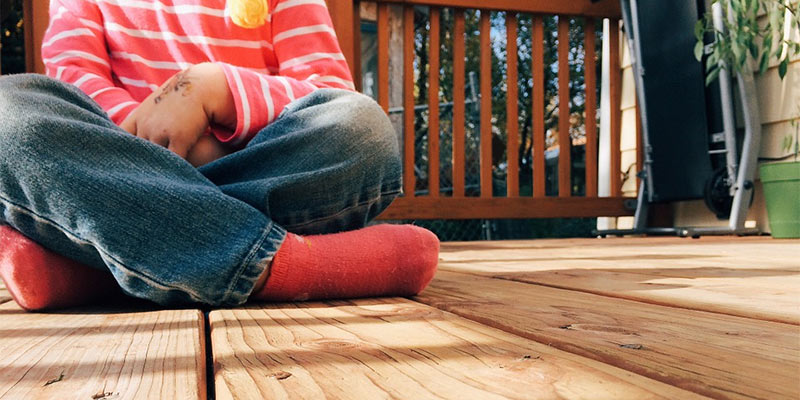 Slowly but surely the winter period is drawing to a close. Daylight hours are getting gradually longer, meaning the time has come to start paying attention to our gardens once again. In the dark and cold of winter, the majority of us elect to all but completely neglect the grasses, bushes and flowers that make up our gardens. But in the extended sunlight and increased warmth of spring, plant life is able to flourish, making it more important than ever to ensure our gardens are properly cared for. To give you a helping hand, here are a number of ways you can modernise your garden in time for the transition from winter to spring.
Decking
Incorporating decking into your garden is a speedy way to transform a traditional garden into a truly modern space. Decking possesses the useful quality of dividing your garden into different sections that are ideal for different purposes. An untouched lawn can still dominate the garden space, while decking provides a separate seating or dining area. Thanks to its versatility, decking can also be carefully customised and tailored to your own needs. A winding footpath, an elevated dining area or a multi-level decking system suitable for a barbeque or a hot tub are all viable options.
Artificial grass
Artificial grass has become a fixture in properties across the country in recent years. And for good reason too – the quality of artificial grass is now almost indistinguishable from the real thing. Whilst masquerading as perfectly manicured grass, artificial grass suffers from none of the maintenance requirements that plague the real thing. Artificial grass requires little to no maintenance to retain its sheen, and it is immune to the waterlogging that can derail even the best cared for lawn. Although decking cannot be coupled with natural grass easily, artificial grass on decking is easily achievable, and the combination looks slick and seamless in any scenario.
Water features
Finding a focal point for your garden is a troublesome task for many homeowners. There is no easier way to do so than invest in a water feature though. As well as invoking a certain level of sophistication, water features can also play host to a plethora of wildlife – from frogs to dragonflies to koi carp. Of course, at the opposite end of the spectrum, there are elaborate water fountains that are equally effective; the possibilities are broad and wide-ranging.
Fencing
One area of the garden that is continually being reimagined and reinvented in an attempt to modernise is fencing. Far from the white picket fences of yesteryear, today's gardening revolutionaries suggest creating a dual colour fence. By painting alternate slats in differing stains, a striking two tone fence can be created. In much the same way that feature walls have become common in home interiors, it appears that the trend has spread outdoors too.
By pursuing these opportunities to modernise, your garden can be easily transformed in preparation for spring. With all of these changes in place, your garden is free to develop and flourish as the seasons change.