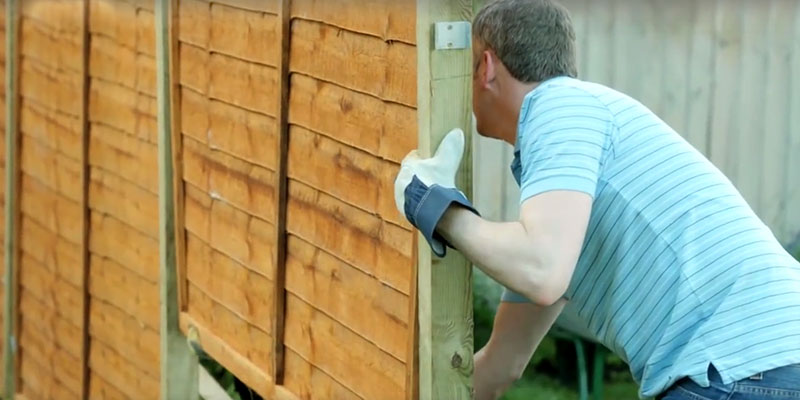 This excellent video will walk you through the process of erecting a wooden garden fence, with tips & advice from the professionals and a few common mistakes to avoid.
Here's a few pointers from the video:
Use a string line and bamboo canes to mark out where your fence and posts will go.
A standard fence panel is 6′ or 1.83m wide.
Remember to include the width of your posts when marking out. The wooden posts in this example are 10cm wide.
Tie a string to your two end posts, and use this as a guide to get all your other posts to the correct height.
You should be using treated timber posts anyway, but you can soak them in wood preservative overnight to extend the lifespan even further.
Use a spirit level on two sides of each post to make sure they are nice and straight.
Metal fence clips (U clips) are easier and more convenient than nailing the fence panel directly into the post.
Your panels should be raised at least 50mm above the ground to avoid rotting. The gap can be filled with a gravel board.
If you need to cut a panel down to size, move the battens to the correct position first and use the end batten as a cutting guide.
As the cement begins to dry, trowel it up to towards the post to help rainwater run away.
Post caps are a simple way to extend the lifespan of your fence posts.