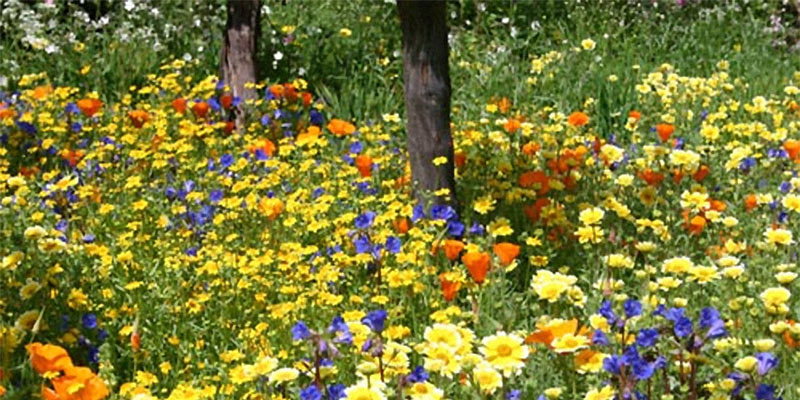 How would you describe your personality? Your personality colours everything in life, including creativity and how this transfers to your home and outdoor space. How can you create a garden that you enjoy and that matches your personality?
The garden is an important space, irrespective of how big or small it is. It is the space where you sit and relax. Or potter and unwind. Or entertain. Or where the kids play. Or all the above.
It is a versatile space that means many things to many people. It also reflects you, your personality and creativity.
And thus, you want a space that is both practical and functional, offering everything that you need it to be, and reflects you.
The Changing Seasons
Just like humans, gardens change. The ebb and flow of a garden is dictated by the changing seasons and thus, our use of them is dictated by the seasons – and the weather! No point sitting in the rain and having a picnic… or is there?
When designing your garden, you need to bear in the mind the season, especially when choosing plants. There are evergreen shrubs and trees that retain the greenery in your garden all year round, supplemented by plants that are a blaze of colour as soon as spring hits, right up to the point that the first cold rain of winter arrive.
You need accessories that last the test of time, like rattan garden furniture, you want lighting and features that combine to make your garden a thoroughly pleasant place – all of which can be achieved with your creativity and a sprinkling of gardening know-how.
Organised and Efficient
Some of us are blessed with an efficiency that means the household runs like clockwork. What a fantastic place to be, and one that many of us look on with envy.
Your garden also wants to be organised and efficient, looking superb as a result;
Foundation shrubs – this is planting at its cleverest. Choose 'foundation shrubs', the plants that are there all year round and plant them in places that will then be the anchors for the rest of the planning.
Maximise the lawn – for an efficient garden, the beauty lays in maximising lawn space and keeping planting to a minimum. Plants bedding plants and bulbs in clusters around your foundation shrubs – the anchors – and note how little it takes to pull weeds and keep the space looking great.
Garden furniture style is the minimalist look – clean lines, folds or compacts neatly.
The Collector
If you have a 'magpie personality' – attract to shiny things and colour – there will be a lot of detail in your garden. And why not?
Bustling with colour and content, your garden will be a cacophony of detail;
Wide Bedding – if you love colour, enjoy 'pottering' then widen those flower beds and get planting. Forget the rules, bar one – plant evergreens as a back drop, then middle-sized plants then bedding at the front. To keep it from looking too chaotic, you need the slope of height from tall to ground level.
Colour – use colourful plants (plant colours so they clash!), choose plants with variegated leaves and colour changing stems for autumn and winter colour, and add colour with accessories and furniture.
Stay seasonal – take regular trips to the local plant nursery investing in seasonal plants that carry on the colour for as long as possible throughout the seasons.
Garden furniture – opt for furniture with neutral cushions and use throws, rugs and lighting to add colour, style and texture.
The Meadow Gardener
Meadows are all the rage. They attract all kinds of insects and wildlife but, people are under the impression that you scatter a few seeds, let them grow and that's it.
If you have a personality that gives off an air of serenity and elegance, you will understand just how hard you need to work to look so effortless. The meadow garden is the same.
Relax with the 'weeds' – nettles are vital for ladybirds and other bugs but not so great when they sting us. There are other weeds that can be invasive but don't rip them out completely, just keep a few hanging around.
Still have a backdrop – you still need evergreen shrubs and trees otherwise come late autumn, your garden will be bereft and a tumble of weeds.
Local planting – some plants are common to some parts of the UK thus, choose local plants and flowers. But, buy from an authorised dealer: don't start digging up the roundabout display or taking plants from the wild.
The mower is your best friend – a meadow takes patience and many cycles of the seasons to be the abundant space you want it to be. As the flowers go to seed, mow it to spread them around. And don't forget, mow pathways so you can wander through it.
Relaxed seating – from large, floor cushions to super-relaxed day beds, immerse yourself in your meadow garden and watch the bees pollinate the flowers…
As an online retailer of furniture suitable for both the garden and conservatory, Rattan Direct know how to create pieces that help to reflect your personality and character.