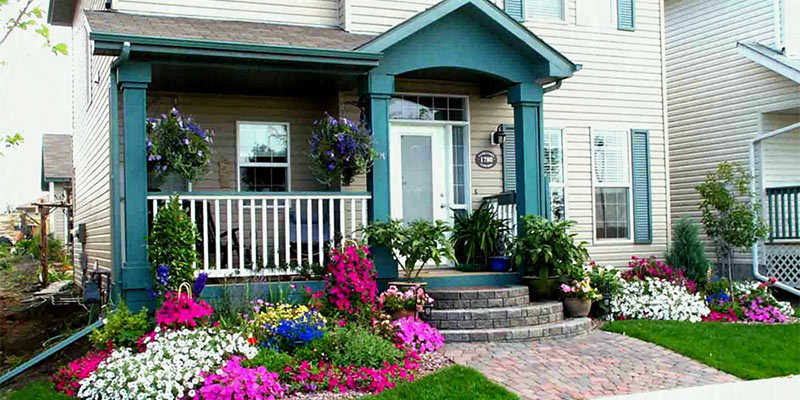 Pretty much everyone would like to have a garden at home. A garden can undoubtedly beautify your home. Just remember that having a garden can be far more difficult than you could ever imagine. Some people do not have a green thumb. Others do not have a sense of style. This can make it difficult to ensure that your garden is absolutely perfect. Thankfully, there are some basic things that you can do to improve the appearance of your garden. Some of these things will be explored in more depth below.
Choosing The Right Pots And Containers
If you want to make your plants stand out, you'll definitely want to invest in bigger pots and containers. Bigger pots are absolutely essential for ensuring that your garden plants are going to be able to thrive for many years to come. After all, plants need a lot of space to grow their roots. Plus, they'll need more room for water and stability to protect them from the wind. If you want to keep your plants looking great for as long as humanly possible, bigger pots are recommended.
Adding Furniture
It is absolutely pertinent to make sure that people are going to be able to enjoy your creations. This is why you should think about buying furniture for your garden. Just remember that you're going to need to choose furniture that will be able to stand up to Mother Nature. This is why you may want to invest in good quality Italian furniture. This furniture will give your guests a good place to sit down and marvel at your beautiful garden. Plus, the furniture will be gorgeous and it will only complement your plants and other garden decorations.
Considering Surfaces
You may also want to change up your surfaces. Putting down a walk path can be a great idea. This will add to the beauty of the garden and it'll also keep your shoes clean. It is possible to find pavers in all different shapes, sizes and colors. Be sure to check them out and find something that works best for your garden.
Pruning Those Unruly Plants
Depending on the amount of plants that you have in the backyard it really only takes just a few minutes to prune them. However, this is one of the most overlooked maintenance tasks. Why is this so? Well, it is considered somewhat of a black art. For the average homeowner the risk of butchery seems too great with too little reward. However, the truth of the matter is that pruning isn't that difficult. In fact, with the right techniques and know-how you can end up with thicker and healthier plants.
Renew Porches And Decks
Do you have a deck or porch overlooking your garden that you just love hanging out on during the summer? Maybe you have a patio or concrete leading right to the garden the garden. Well, cleaning and repairing these areas will not only make the space more inviting, but it makes them safe and more attractive for those summer parties. Make sure the railings and slats are all secured and intact on your deck and porches. Ensure that you don't have even loose or cracked spots on your patio or walkways. You might even want to consider throwing on a new paint job if necessary.