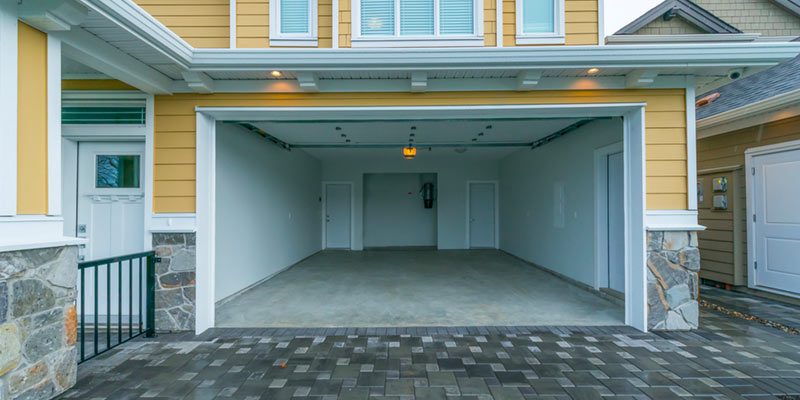 Maybe you love to entertain and are constantly welcoming family from out of town to your home; perhaps you have an older child who could an area of the house that's slightly separate from everyone; or it could just be that you love DIY projects and are looking for a way to spend your upcoming weekends? Nearly all of us have garages, some of which are totally underutilized. If we aren't storing a car there on a regular basis (and fill our garages up with junk instead), it might be a good idea to come up with a new way to use that space. Lucky for us, transforming our garages into a brand new spare bedroom may be easier than we think.
If you're looking for that extra space, read on to see how your garage could end up becoming your new favorite bedroom.
1. Getting Started, Legally
Before beginning any renovation project, it's important to have a plan and be sure that you have all the necessary resources.
One of the most crucial first steps for any building project is to obtain the necessary building permit.
Some locations require paperwork stating your intended project, to be used in the situation that the house is sold.
At this stage, you may actually get refused permission from the city council; so don't invest time or finances before being sure that the project can go ahead!
2. Establishing a Plan
This will require you to fully consider what you want to get out of the new space, as well as what is needed. By thinking about the following questions before starting the renovation, you should prevent any last-minute hassles and will be able to use your time, effort, and money more wisely.
Will it be used year round, or just occasionally when family visits?
Do you need any new windows, or any heating or lighting updates?
How much are you planning to spend? Try to realistically come up with a budget—and do your best to stick to it.
3. Let the Fun Begin – Installing the Drywall and Insulation
So you have a plan and the appropriate go-ahead for the project; now you can get started with the construction! Walls are clearly a necessary starting point, and proper insulation will allow for year-round use of the new bedroom.
The outside walls need to have extra insulation, something even more important if you live in a cooler climate.
There are many types of insulation, so you'll need to do your own research to determine what type will work best for your needs and budget.
Once thoroughly insulated, drywall should be added. Take care to be sure that the seams are properly joined.
Tape, mud, and joint compound can be used connect all the portions of sheetrock.
Once everything is hung, allow for it to completely dry before sanding your new wall smooth.
4. Painting Your New Walls
So you know that spare bedroom you've always dreamed about? Here's how you can begin to make it a reality. The colors of the walls are sure to be something that should please you and whoever will be making use of the room.
Primer should be used first; a few coats can be applied before the paint.
Once everything has dried, any decorative trim or designs can be applied.
Secure it all with finishing nails. Get the baseboards ready to be added following the installation of the floor.
5. Installing Flooring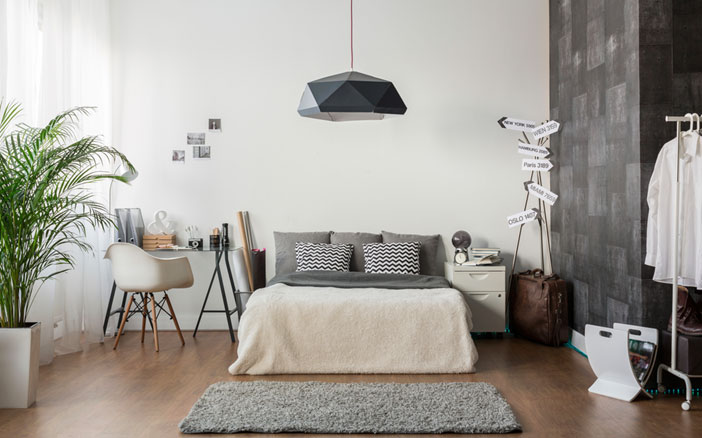 The flooring is a pretty important consideration for the new bedroom. Every essential component (tile, carpet, padding) can all vary in the services they provide, as well as the cost to you. You'll need to remember that garage floors are extremely hard, and tend to radiate cold—be sure to find the best way to make the new bedroom truly comfortable to walk around.
Padding and carpet can provide cushion and keep the room warmer; choose the best you can afford.
Tiles can be installed above radiant heat, which will keep the room warm and comfortable without needing a baseboard unit.
An affordable way to get a hardwood look is by using laminate that snaps together.
6. Making The Room Truly Yours – Decorating
Make the room useful while also conveying your personal taste and style. Have fun with this step!
Keep the bed away from the exterior walls, as this will be the coldest area of the room.
Consider using rugs to provide some extra warmth on for the floor.
The original outlets will be along interior walls, which means that most lighting will be closer to where the garage meets the house.
As you can see, transforming a garage into a new spare bedroom is easier than you think. That said however, it is important to do appropriate planning—including getting the necessary approval. You've also got to be sure that you're making the new bedroom warm enough for year-round use. While this renovation can be a fun DIY project, don't be afraid to ask for help from the experts who work with garage doors every day. Who knows? By the end of the renovation, this could easily become your favorite room in the house.
About the Author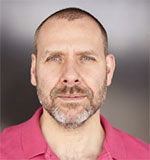 George is a specialist when it comes to Amarr garage doors. Working in the industry for over 20+ years he takes pride on helping his clients fulfill their needs when it comes to garage construction. In his spare time, he loves spending time with his family.