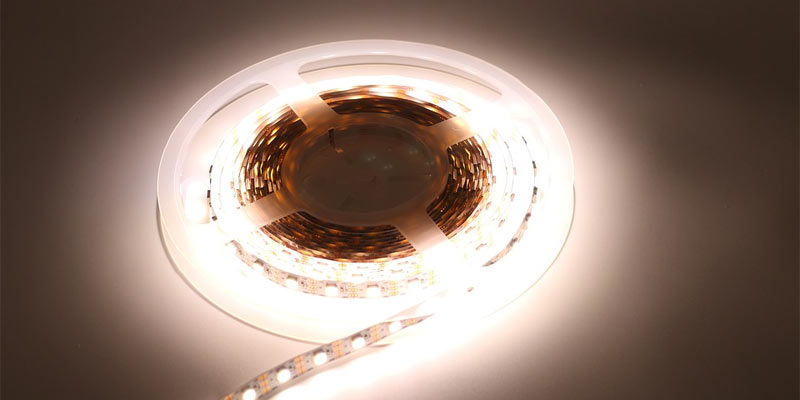 Tape light fixtures are a relatively easy way to increase visibility and reduce eye strain in garages. This is even more important if you're using that space as a workshop where fingers could be in danger from poor lighting. If your garage just has a single bulb fixture, it may be time for an update.
Choose Your Fixture
There are a lot of choices when it comes to picking the right LED tape light fixtures. These fixtures come in either LED ready or integrated LED options. Both types of strip light are wired the same way, but LED ready fixtures offer a lot more flexibility and customization when it comes to light quality since they use LED tubes sold separately. It's also easier to upgrade your LED bulbs with newer, more energy efficient alternatives as the technology improves. Integrated LED fixtures on the other hand feature built in LED arrays that are programmed to a specific Lumen output and color temperature. These fixtures tend to have higher efficacy ratings and longer life spans compared to the LED ready fixtures. Another factor to consider is how you need the fixture to be mounted: suspension or surface. Some strip fixtures can be either, but others may be limited to a certain mounting method.
How to Wire Your Fixture
The first step is safety. Be sure the power is turned off at the breaker before you start and all parts are present and undamaged. Then, you need to remove the old light fixture. Next, mount your fixture and remove the appropriate knock out hole (most fixtures have several). Once the fixture is in place, pull the power supply and ground wires though the knock out hole and into the fixture. Strip enough of the insulation from the ends of the wires to expose about half an inch of bare metal. Next, simply connect the supply wires to the fixture wires black to black or line, white to white or neutral, and green to green or ground (if you're missing a ground wire, stop and consult a licensed electrician). Cap each connection with a wire nut. Wire colors may vary between manufacturers, so be sure to consult the installation instructions or wiring diagram included with your fixture. Then, turn the power back on and flip the switch.
A Simpler Solution
If you aren't willing or able to direct wire fixtures in your garage, LED shop lights are the perfect alternative. Shop lights are available in similar sized options and with comparable Lumen outputs from their integrated LEDs. What makes these fixtures different is how they're powered. They come with a power cord that simply plugs into an outlet. Usually suspension mounted with chains, LED shop lights are turned on via pull chain, so you will need to walk into the dark garage to turn on the lights.