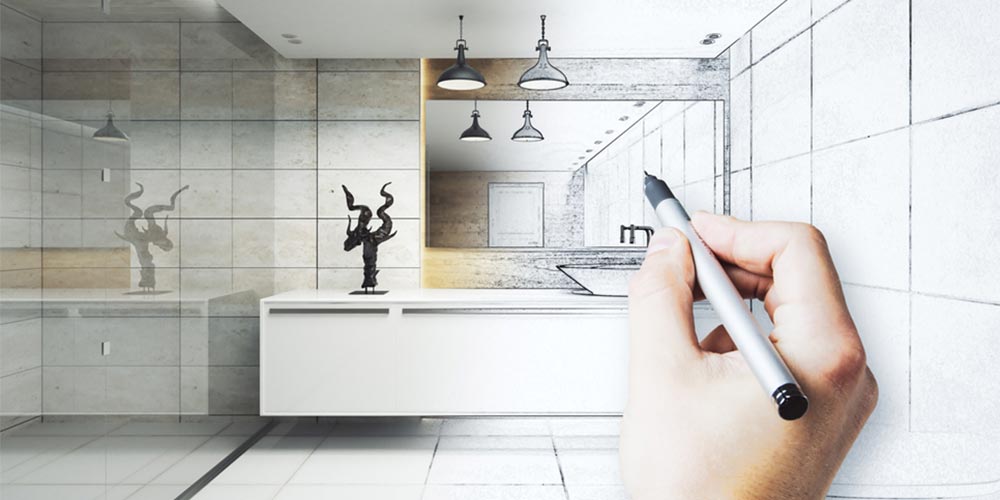 Home renovations can be a challenge to any homeowner, but they also represent an excellent opportunity to showcase your home's greater potential. But for a dazzling home makeover to be complete, sometimes there's a challenge in the form of a priority dilemma; it's not always clear what part of your beloved home to upgrade first.
When you're living in Edmonton, interior renovations can raise some questions. New developments in the city are always tempting options, but a place with some history and character can often be more fulfilling, granting a sense of vibrant history. An older neighborhood has a thick, palpable air of sophistication and character that an interior home renovation could complement and contrast with.
It's always best to begin with your lifestyle. It might be counterintuitive since the idea is to choose a home renovation before anything else. But knowing how to prioritize your renovation checklist is vital. Choosing between your dreams and your household budget is no fun, but you can rectify that by factoring in your lifestyle.
If you're a foodie, it's obvious to renovate the kitchen. But there are other factors you might want to consider there. For a socially influential foodie, the kitchen should not only receive a renovation but an expansion. That might mean a couple of walls could come down and join a living area or dining room to the kitchen, along with a central island for storage and countertop prep.
If you're a wine and cheese party host or otherwise an entertainer of company, renovating to maximize open spaces is a good start. You may want to expand rooms. Sunrooms become a great option to turn your living room or kitchen into a bright atrium, with indoor temperatures despite the weather outside, even cold Edmonton winters.
If you're a spa lover, you might wish you could just live at the spa. That would give you the pampered life you deserve, but it's not quite as economical as a dramatic bathroom renovation. Picture fancy new fixtures, tiling, heated floors, steam generators, custom vanity mirrors, and dual sinks. The smart home revolution hasn't stopped at HVAC either. Bathroom smart home integrations could become the thing you were missing all your life, as your heated floors, lighting, bathtub jets bow to your verbal command. Even water pressure can be adjusted if you opt for a smart device refit of your bathroom.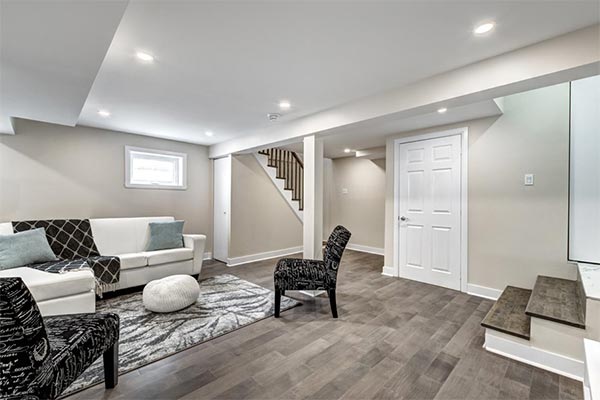 Basement renovations can transform your undeveloped basement into a home theatre and gaming centre for home entertainment devotees. Beginning here can also dramatically increase the value of your home since it adds more liveable space for any activity, not just home entertainment electronics.
But just as your identity defies labels, so does your lifestyle defy the above archetypal renovation plans. You don't have to stop at any area when you renovate or remodel. You can build a vision for future renovations by starting with what's most important to you. If your bathroom is the fanciest room in your house, you might just find that you want to roll with the same aesthetic standard into a bedroom to complete a top floor with renovations. From the kitchen, it only makes sense to renovate a living room nearby, especially if you're making architectural changes like wall removals.
At the end of the day, you might want to go with the flow. However, before you start with anything, you might want to carefully choose the help you seek. Once home renovations begin, they tend to take over. If it's a DIY project, that could mean mistakes and setbacks. But if you choose a home renovator in Edmonton that begins visionary designs with inspiration and purposeful judgment, you can rest assured that the changes to your home are unlikely to be regrettable ones. Renovation is a transformative experience that involves big-ticket expenses. But the dramatic unveiling of a renovation you've greenlit, after deciding what's important to you, can make it worth every penny. Worrying excessively over who, what, where, when, why is probably the worst place to start your home renovations. It's better to invest your time into working with trustworthy renovators.