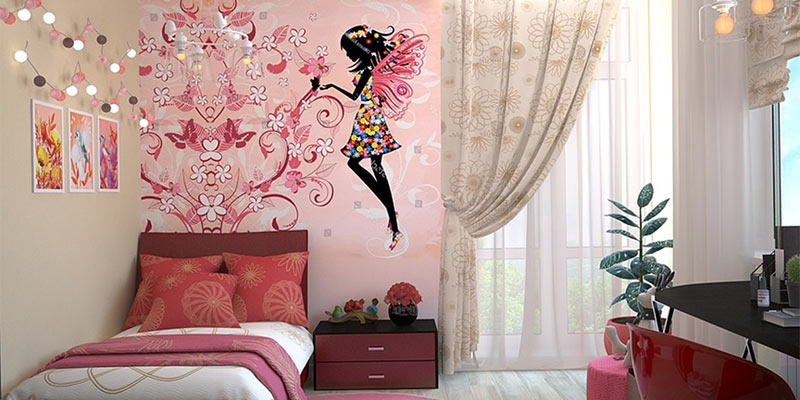 Children can be challenging to deal with sometimes. They'll like one thing today but like the opposite thing tomorrow. It can be hard to give them what they want.
It's also hard to decide when it comes to their rooms. Since they can't decorate it themselves, the task will fall to you. So how do you upgrade your kid's place in a way that it's both child-friendly yet still elegant at the same time?
If you're struggling with this dilemma, read on to get ideas for room decorations for your kids. You can mix some of the ideas, and surprise your kid with the results.
Beauty in Vintage
The vintage look can work for both adults and children. Parents might find it hard to apply this theme for kids because they might think that vintage is dull. It all relies on how you make the pieces inside the room work together to achieve a polished yet child-friendly vintage look.
Pair a platform bed (soft pink shades will do the trick) with a playful, chocolate-shaded rug. Soft coral-coloured curtains can keep the room girly and elegant at the same time. You can also use a wallpaper with the same colour as the bed for colour coordination.
Wood is Good
Blue shades can work well with wood for a boy's room theme. Use a focal wall (preferably the wall behind the bed's headboard) to add design to the room. Use dark blue wallpaper and layer it with wood stripes.
You can add dark wood furniture with brightly-coloured (but still masculine) lamps to add colour to the room. A gray-and-white bed with a blue comforter will complete this room's theme.
Chalk Talk
This theme needs an accent or focal wall. Instead of the usual wallpaper or paint, install a wall-sized chalkboard on your focal wall. Buy coloured chalks and draw on the wall, or write short messages which your child can read.
Paint the rest of the walls with white paint, and add white furniture as well. This theme will work well with a dark wood floor covered with a colourful rug. You can also add small, colourful chairs to add colour to the room.
Never too late to go Minimalist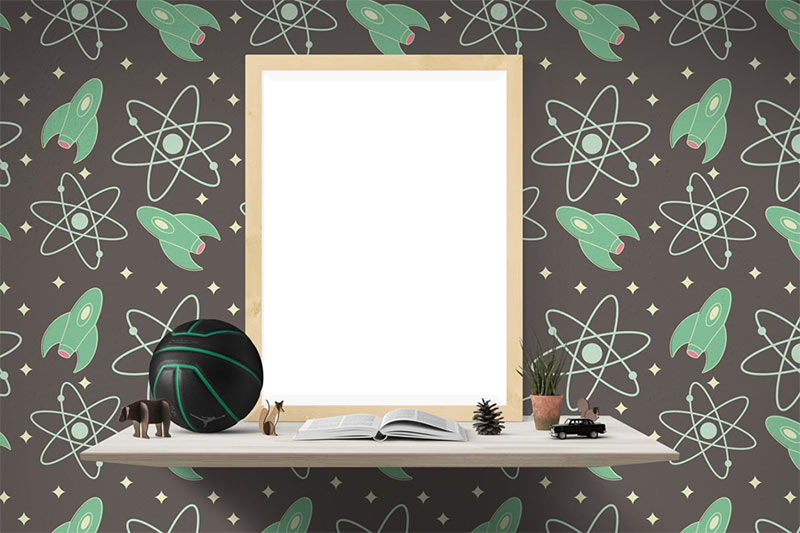 Do you love black and white? This theme will work for you. Paint all of the rooms with white paint, and add black decorations on it. For example, paint black stars on the white ceiling and add black lamp shades.
You can also use a rug with black and white stripes for the floor, as well as striped storage containers for toys. White furniture can enhance this look.
Bright is Trendy
Don't be afraid to use bright colours for your kid's room. There's nothing wrong in pale shades, but including bright colours can also be fun both for you and your kid.
You can add colourful bookshelves and multicoloured chairs to the room, and pair it with white walls and doors.
Freedom in Denim
Denim-coloured walls can make your kid's room look unique. It'll make your kid's room look cozy. You can also put white-and-blue rugs on the floor, and pair it with a white bed and white furniture. You can add colourful curtains and storage cabinets to add colour to the room.
Pretty in Pink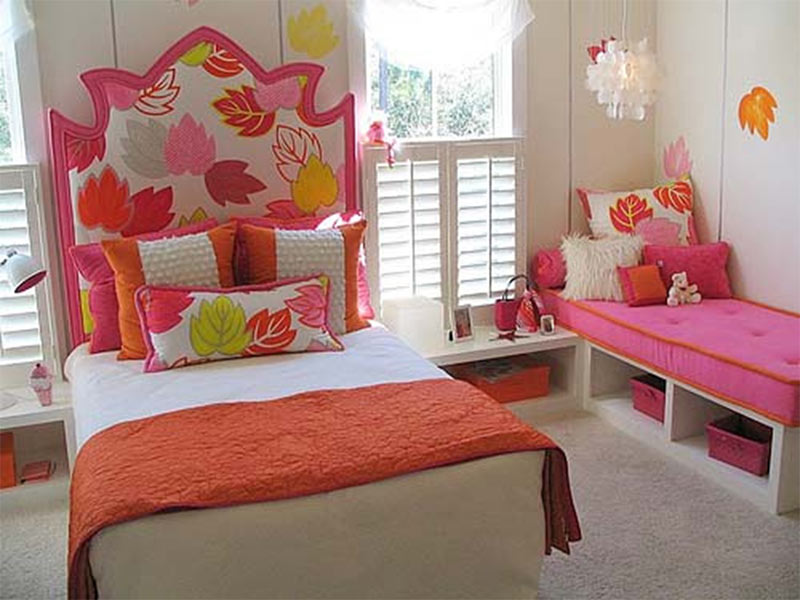 Some people are pretty tired of pink because it's a typical girly colour, but you can still use pink for your little girl's room. Don't overwhelm the room with pink, but distribute it in the furniture pieces, including the walls.
If you're going to use an intense shade of pink, pair it with white to mellow out the colour. You can have white-and-pink walls with a white ceiling. You can still use a focal wall if you want, and you can put a different wallpaper on this wall.
You can put a punk rug on a dark wood floor, paired with pale pink furniture and a white canopy bed. You can add pink pillowcases and white comforters to the bed.
Takeaway
If you're having difficulty in deciding what theme or colour you're going to use for your kid's room, there are a lot of ideas which you can use as a reference. It depends on your preference, or if your kid's old enough to decide, he or she can also help in determining the theme.
If you want to go vintage, soft pink shades with brown rugs can achieve this. If you're going to extend the look to the house exterior, mainly the windows of your child's room, you can also apply the vintage look.