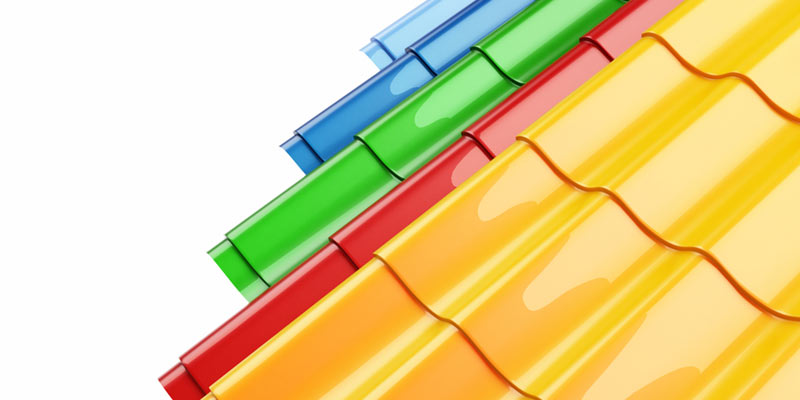 The roof of your home is a crucial element of the overall appearance of your house. You may never give attention to it as much as you give other parts of the house, but when something happens to it, you'd easily notice it. This is why it's essential for you to know how to choose the color of your roof. Knowing how to pick the right color will help you make sure that your choice will suit the way your home looks like on the exterior and inside, especially if you're renovating. You will be stuck with your roof for a long, thus making the wrong choice will not only be costly but will also make you aesthetically regret the way your home looks.
Why Choosing The Right Roof Color Is Important?
Your roof is not just to keep your head protected from the elements; it also has other functions as well.
1. Your roof color and its functionality
Your roof's color is not just for aesthetics, but it's also functional. It dramatically affects the effect the heat that gets in your home. You should know that darker colors absorb heat, while lighter colors would reflect it.
2. Your roof color and your home's exterior
It's been agreed that your roof color should complement the colors of your home's exterior. Why? Your overall house's color should show uniformity to have seamless aesthetics. If your roof doesn't match your exterior, it could affect the resale value of your home if people have other more inviting options to choose from.
Key Tips On Choosing The Right Roof Color For Your Renovation
1. Consider your location's climate
As we've mentioned above, lighter colors reflect heat while darker colors absorbs it. Thus, if you pick the right color, you can help your energy bills from soaring. Your roof's color can significantly affect the temperature of your whole home; it can affect your attic by at least 20 degrees. Thus, it can make a huge difference in the way your home gets cooled or heated.
You have to know that:
Light colors can help your home cool down during the summer
Dark colors can help you melt snow and ice faster
2. Coordinate your roof's color with your home's other elements
You should try to organize your roof's colors with the other sections of your home.
You should coordinate your roof with your:
Bricks
Wooden siding
Stucco
Stone
Wall
You can:
Use dark colors such as gray or black if your house is blue.
Use darker shades of brown such as tan, chocolate, or chestnut if your home is tan, brown, or cream.
Use dark colors such as black, midnight blue, or gray if your house is white.
Use any color with homes that are shades of green, yellow, or red.
A roofing contractor like should be able to give you assistance in terms of finding out the kind of adjustments your roof needs to suit your renovation needs.
3. Think of how you want your home to be seen
You should try to ponder on what kind of statement that your roof can give. You can choose to go "eye-catching" with an unusual color combination, or you can choose to become more traditional.
You should remember that:
If you use neutral colors, you'll be able to ensure that your home will be in style for the coming years. You can use brown, tans, black, or gray, which are all considered to be neutral.
If you use colors that are of various tones such as red and blue, brown and black, or gray and black, you'll be trendier. Just make sure that you consult a roofing expert to have a professional looking even if you are opting to be trendy.
If you use low contrast colors, you can easily hide defects, while if you use high-contrast colors, you can quickly highlight your home's features.
4. Work on finding the right illusion
If you have right roof color, you'll be able to make the right illusion. If you use light colors, you'll be able to make your home look more prominent, while if you use dark colors, you'll be to make your home look smaller.
5. Think of the houses around when you want to renovate your roof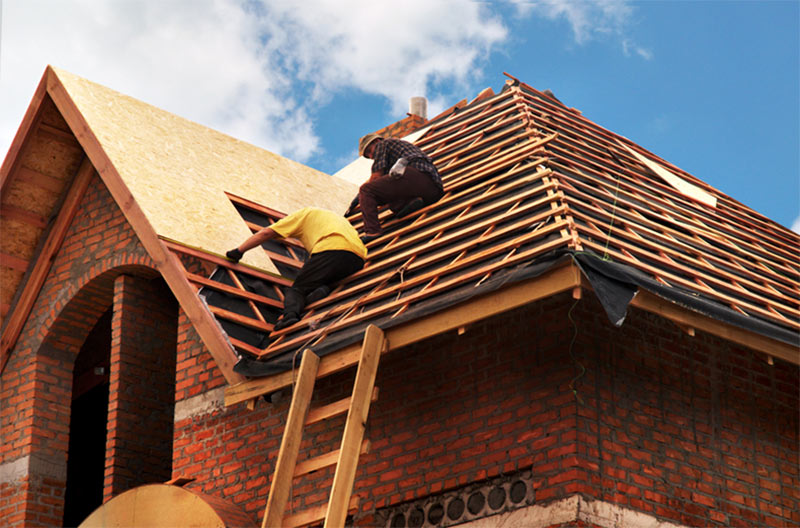 When you pick out a color for your home's roof, you need to consider about your neighbors and surroundings too.
You need to remember that:
If you're staying in an area that's run by an association, you have to follow their different rules and regulations. Some associations will require you to have your house look the same as your neighbors.
If your neighbors use the same shades of roof, you should think about using a color that may complement this shades.
If you want to be a little different, then you can explore colors that are not a bit far off from your neighbors' roofs but will still make your home stand out.
6. Look around with care
Look at samples of permanent colors from different brands. You should also take time to look at the available colors from stores within your area. You don't want to end up getting disappointed just because you think you've picked the perfect color for you, yet it's not available.
7. Accent your home's architectural style
Your roof's color will either accentuate or destroy your home's architectural style.
Remember that:
If your home is in traditional style, you should opt to use traditional colors too.
If your home has a Spanish style, you can opt to use earthen-colors such as brown, amber, mocha, or rustic red.
If your home has a ranch house style, you can choose to use colonial colors such as gray, whitewash, or grayish blue.
If you're having difficulties in choosing what soft colors you should use, you can drive around and look around at other houses.
At The End Of The Day
Once you're done working on your roof, it would be hard to change it back. This is why you should take time in deciding what color do you want for your roof. You can use these tips that we've given above and if you can, contact a reliable roofing contractor.
About the Author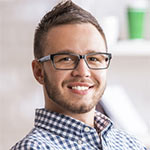 Matt Tennant is a writer contributing pieces for John Beal Roofing. His passion for his craft allows him to be able to write unique and creative pieces for his readers. He strives to make sure his pieces are informative and entertaining, given his fascination with his topics. He likes to paint during his free time.