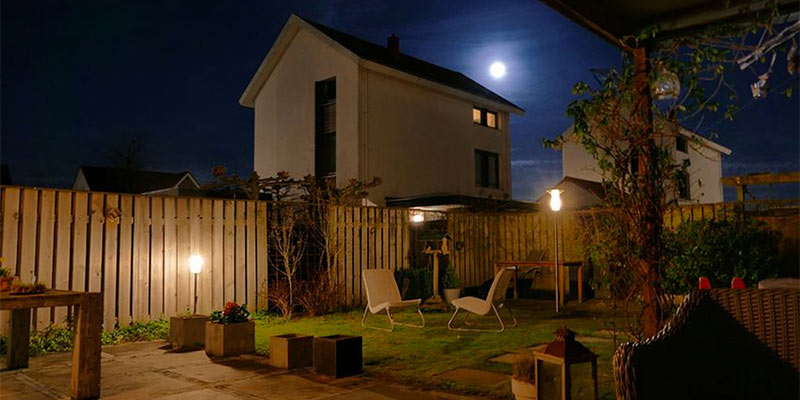 Spending time in the garden is good for the soul. It's where we connect to the land and indulge in the joys of nature. At this time of year as the temperature rises, spending time outside is also a great way to unwind and relax.
If you enjoy spending long lazy days in the garden, why not spend more time outside once the sun's gone down? With so many outdoor lighting and heating options available, you can now benefit from long balmy evenings spent outside with a glass of wine, or in the company of friends.
Here's our guide to getting more time in the garden this summer.
What type of outdoor lighting do you want and need?
Outdoor lighting is not new. The Georgians were the first to embrace this idea when they decided to light the pleasure gardens of the day. Since then, garden lighting design has moved on, driven by advances in technology and our desire for more stylish outside space.
When planning your outdoor lighting consider the following:
What mood do you hope to create? Do you want an intimate feel? To create drama? To add fun?
Do you want to highlight any features in your garden? Particular plants or trees? Ponds or pools?
Do you need to light for safety reasons?
Do you need lighting for barbecue cooking? Alfresco dining?
Do be aware that mains powered outdoor lighting will need specialist installation. Another option is to use low voltage lights that plug directly into an outdoor socket, using a transformer to reduce the voltage. Alternatively, solar powered lighting now comes in a wide variety of options, offering a range of quick and easy lighting effects.
Lighting paths and driveways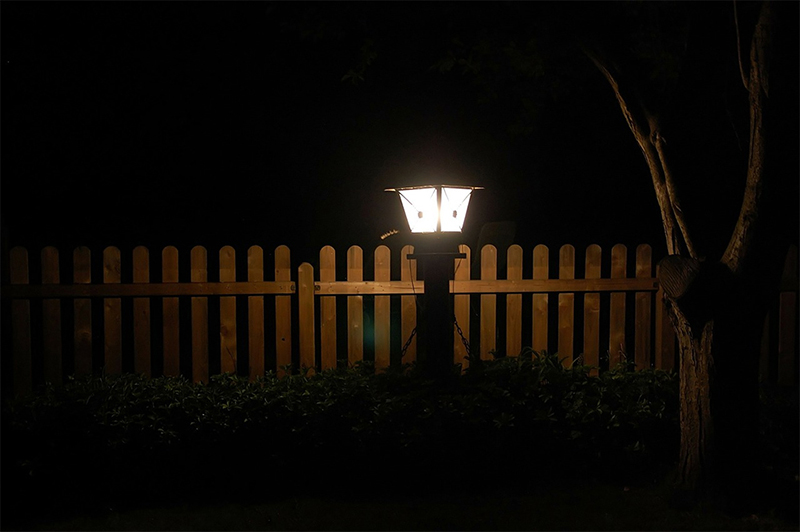 If you have trees or walls flanking your path or driveway, an attractive way to light them is by moonlighting or downlighting. This casts the light source downwards. Alternatively, if you have an avenue of trees lining your drive, uplighting can look fantastically stylish.
If these structures aren't present in your garden, a series of spreadlights placed in the ground close to potential hazards, such as steps, ramps or any change of path direction, should do the job.
Always try to ensure your outdoor lighting choice includes low energy longlife lamps. The new generation of LED lamps is the perfect choice of outdoor lighting, as some can last up to 50,000 hours. Whether activated by a motion sensor, or set to come on with a timer, the last thing you want to worry about is frequent lamp replacement.
Lighting a deck
Decking can look great with recessed lighting that is used to pick out the shape of the deck. This creates illuminated patterns once the sun has set. Playing around with different colours will add a touch of fun.
If recessed lighting is not an option, you can fit coloured LED strip lighting around the perimeter of the deck, to add to the vibe.
Lighting a patio area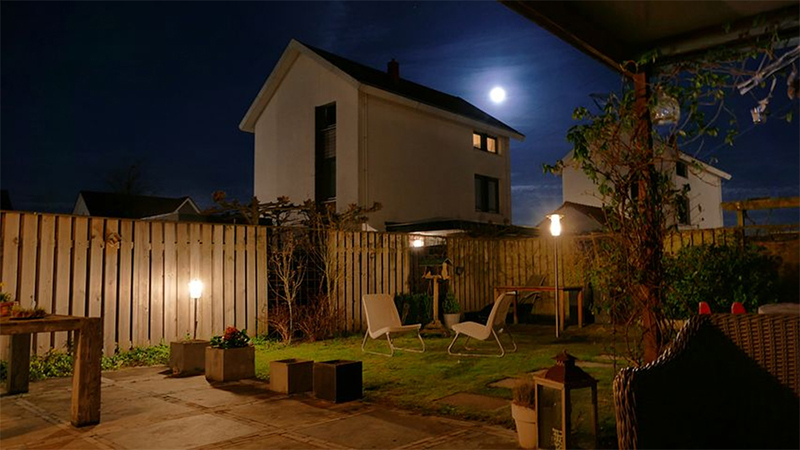 The combinations here are numerous. Downlights and wall mounted lights can be combined with low lying spreadlights to create different effects. While lower levels will suit sitting out with a glass of wine, you'll probably need greater levels of lighting to cook and entertain by.
If you have any statement plants on the patio, these can also be lit to enhance the mood.
Decorating your garden can really transform the look of your whole home. dreamsoutdoors.co.uk has some of the most stylish garden furniture on the market.
Lighting trees and plants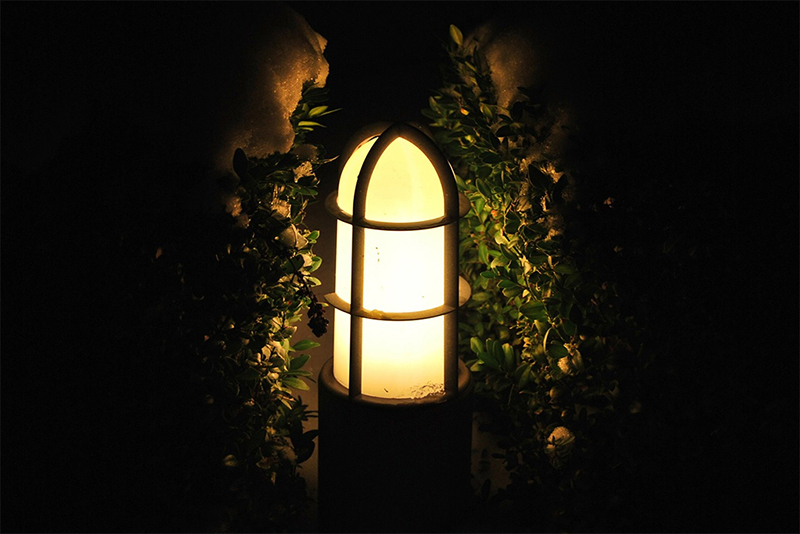 Spotlights are great for highlighting trees. A sculptural effect can also be attained by balancing this type of downlighting with uplights amongst plants and shrubs. This method can pick out textures, colours and structures, to create both play and drama.
Lighting steps
Lighting outside steps is essential for safety. Recessed lighting used within the steps, or stoplights are placed onto a flanking wall can look incredibly stylish.
Lighting water
If you have a water feature, pond or pool, lighting can create magical effects. Lights can be used to reflect the shimmering patterns of water onto the surrounding garden, creating an enchanting and mesmerising display.
Lighting for outdoor parties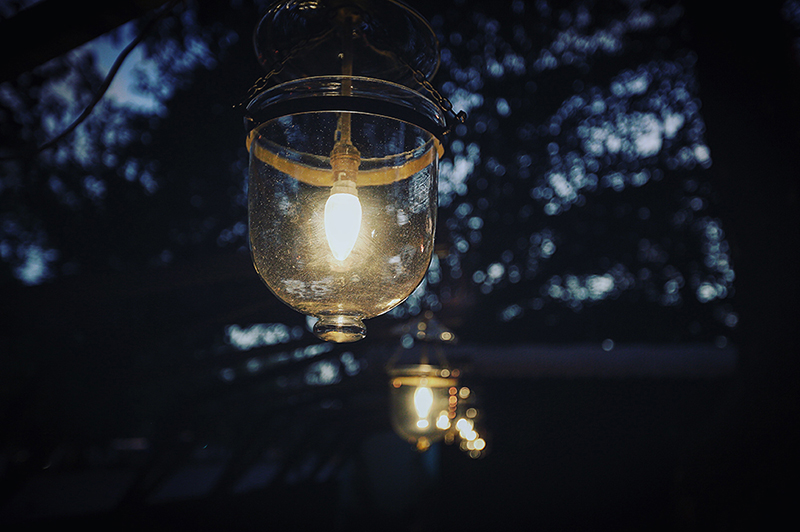 The easiest way to inject some colour, fun and light into outdoor occasions is with some solar powered fairy lights. There is infinite variety of designs and colours available and as they are mains free, you can place them wherever you want with no hassle involved.