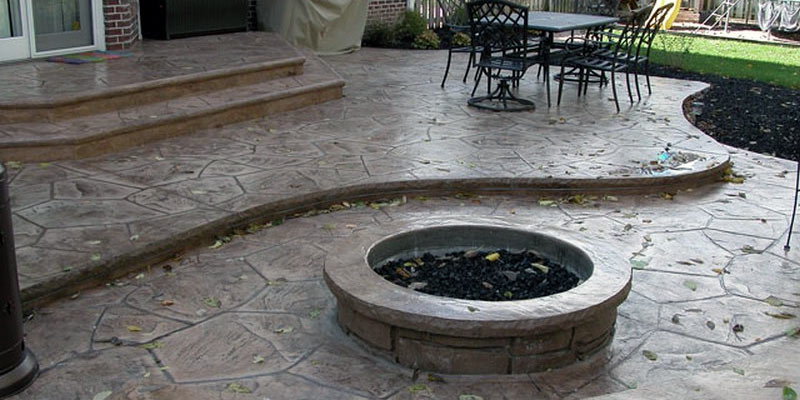 The installation of patios, pathways, and walkways helps to enhance the exterior beauty and functionality of your home, making it perfect for summer soirees. Aside from that, they also help improve the value of your property; an excellent investment for any homeowner in vast metropolitan areas with absurdly competitive housing markets, such as Toronto, Ontario. However, every good investment comes with a great deal of choice: there are many styles and materials to explore, which can often make yard renovation a difficult, if not overwhelming, decision without the proper guidance.
It's best to start with the fundamentals, such as materials; concrete is one of the most popular and versatile products available in the world of construction. Not only is it incredibly malleable, it has affordability on its side, too. What is especially of interest to many homeowners a substance known as "stamped concrete". When mixed with the right stains and colours, stamped concrete has the ability to mimic, with an air of authenticity, fragile and expensive materials for a fraction of the cost. Typically, when people imagine a new concrete patio, their mind tends to wander towards images of a drab slab of grey. With the advent of stamped concrete, these assumptions could not be further from the truth. The fact of the matter is you don't need to go into debt to make a nice, eye-pleasing addition to your home's exterior.
Using stamped concrete in various outdoor constructions will help save you a great deal of money, especially if the work is undertaken by a seasoned company, like Elite Concrete (if you're in the Greater Toronto Area, that is). Professionally crafted stamped concrete requires less labour to install than traditional materials, meaning contractors charge miniscule amounts for projects of this nature. Additionally, the material itself costs much less than most construction materials. In other words, your budgeting comfortably on every level of development, from planning to building. In the long-run, stamped concrete requires minimal maintenance. Beyond a quick resealing (done annually to prevent colour loss and cracking), the cost of keeping up appearances is also quite low.
If you are looking to upgrade or install a new patio, walkway, driveway or other item around your home, consider using the services of a professional. You will get a cleaner job and avoid the wastage of time, energy and materials. In addition, any professional contractor will be able to get you materials at a lower cost from their numerous industry connections – networking will save you the stress of comparison shopping, doubtlessly.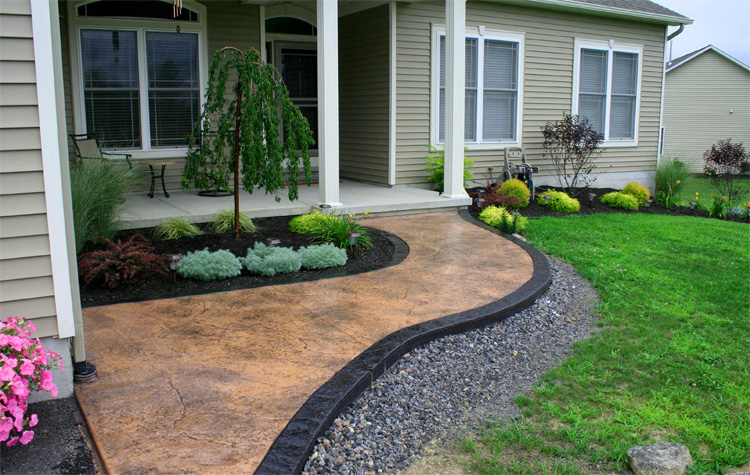 It's vital to select the design that is perfect for your home, given that stamped concrete has a longer life span than most building materials – its unprecedented sturdiness can withstand constant use and abuse. Because it can take on a variety of forms, pattern, and colours, homeowners may want to consult experienced contractors in order to select an aesthetic that best matches the exterior décor of their home. Indeed, stamped concrete's expressive nature, coupled with its notorious durability, means that renovating with this material isn't just an attempt to increase property value, it's an investment in one's legacy.