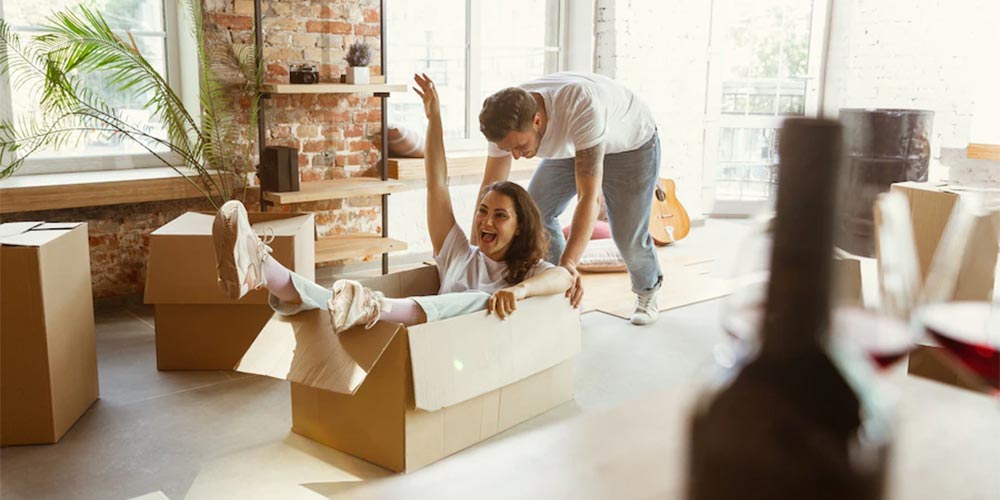 Buying your first home can be a daunting experience, especially here in the UK where house prices, although they are starting to dip, still remain high. But with these top 5 tips, you'll be able to navigate the process of buying your new home with ease.
From understanding the housing market to finding an estate agent and navigating the buying process, these tips will help you make an informed decision when it comes to buying your first home.
Check your credit rating
Your credit score will help you understand how much you can afford to borrow, or if you can even get a mortgage at all. It can help you determine the affordability of a loan and your maximum mortgage amount. It's also a great way to check that all of your accounts are in good standing and that you have a healthy financial situation.
Experian, Equifax and TransUnion are the 3 main credit reference agencies in the UK. Check your score with each of them, as the information they have on file can vary. Learn how you can improve your credit score here.
Get pre-approved
Although you don't have to, it is wise to get pre-approved for a mortgage before you start shopping around. Knowing what you can afford beforehand will give you peace of mind and allow you to negotiate prices confidently. With a pre-approved mortgage, you'll know exactly how much money is available to you and be able to make an informed decision when it comes time to buy.
Put down a bigger deposit for better rates
Although most people tend to put down a 10% deposit (or sometimes as little as 5%) and borrow the remaining amount, you really should put down a bigger deposit if you can.
Putting down a large deposit can be a great way to secure better rates. The more money you put down, the lower your monthly payments will be and the more money you will save over time in interest. So, if you are able to put down a bigger deposit, it can be a great way to get better interest rates.
Look into first time buyer schemes
You might be eligible for government assistance for first-time buyers. Be sure to do your research and understand what schemes or discounts are available to help you. There are many affordable house schemes such as Help-to-Buy, Shared Ownership and other government initiatives that can make it easier for first time buyers. It is important to find out if you are eligible for these schemes and how they could benefit you.
These assistance schemes change often. Go to https://www.gov.uk/first-homes-scheme for the most up-to-date information and advice.
Budget for additional costs
It is important to consider the additional costs that come with buying a property. These can include unexpected expenses such as conveyancing fees, legal fees, Stamp Duty and home improvement costs. It is also important to factor in the cost of moving into your new home – this can include packing materials and hiring a removal company. With all these costs in mind, it's important to budget for any additional expenses to ensure you don't get caught out financially down the line.
The bottom line
Buying a new house can be exciting and scary in equal measure. These tips will help you make an informed decision when it comes to buying your first home.