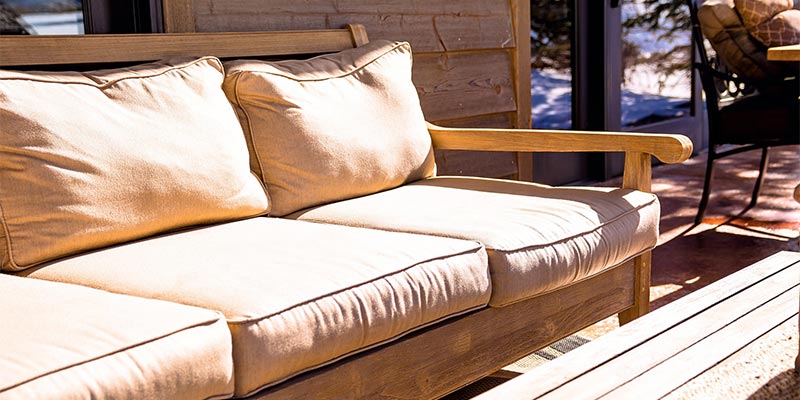 The furniture in your patio or outdoor space can last for years with proper care. It's important to choose the right type of outdoor furniture for your patio. Some homeowners make the mistake of buying outdoor furniture in Las Vegas that is not assembled with weatherproof materials. New outdoor furniture is often quite pricey so you need to take good care of it.
There are several simple steps to take to ensure that your outdoor furniture looks good and is protected against the elements.
Wood to Use for Outdoor Furniture
Cedar
This is one of the most popular woods for outdoor furniture. Cedar can withstand the elements making it an ideal wood choice for outdoor furniture. There are many types of cedar wood for outdoor furniture including Western Red Cedar, Northern White Cedar, and Eastern White Cedar.
Cypress
This is another durable wood for building outdoor furniture. Cypress is resistant to decay, twisting, and warping. Most of the cypress available in the country is grown in Southeastern United States. Another considerable advantage of cypress is that it paints and stains well because the wood does not contain much sap.
Teak
This is a great choice for outdoor furniture wood, especially patio sets, chairs, and benches. Teak contains natural oils and does not require painting or staining. However, it's not quite popular in the U.S. because it's a tropical wood that grows mostly in tropical countries such as Indonesia. Therefore, outdoor furniture made from Teak can be quite expensive in a furniture store. Nevertheless, Big's Furniture has a wide range of beautiful outdoor furniture pieces at affordable rates.
Fabric for Outdoor Chair Cushions
Water-Repellent versus Waterproof
Most outdoor chair cushions are made of water-repellent materials, which is why water beads and slides off the material of such chair cushions. However, significant amounts of rain can cause water to soak the cushions, which may lead to the growth of mold and mildew in them. Consider buying chair cushions made of waterproof materials such as plastic or vinyl because they can withstand significant soaking in the rain.
Acrylic Fabrics
These are non-porous fabrics commonly used to make outdoor furniture cushions. These fabrics are available in a wide range of pattern designs including solid, print, and ribbed patterns. It's important to keep dust and dirt off your acrylic fabrics to help them last. Take care of the spills and stains by spot cleaning with mild soap and water. Alternatively, consider buying cushions with removable fabric covers that you can throw into the washing machine for deep cleaning.
Spun Polyester
This is a stain-resistant fabric suitable for outdoor furniture. It has an open weave construction, which makes it soft and comfortable when used on chair cushions. However, this fabric requires regular cleaning to keep it looking new. A simple brush of the fabric will prevent dirt from setting deeply into the fabric. Removing stains on spun polyester is quite easy too because it only requires warm water and mild soap.
The elements can be the enemy of your outdoor furniture. That's why people living in harsh climates should consider purchasing weather-resistant outdoor furniture.