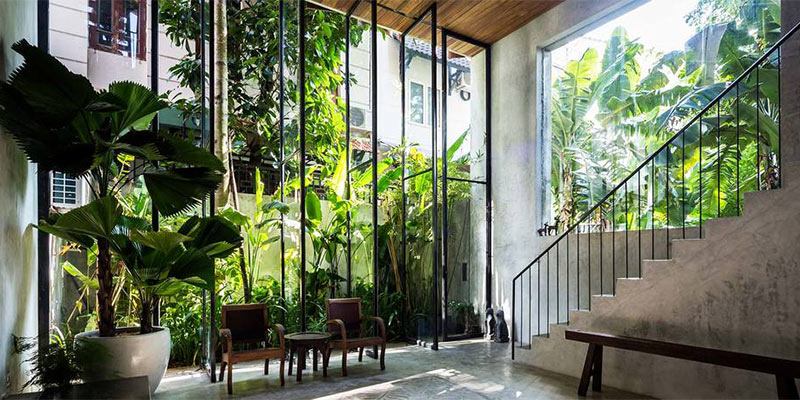 As we enjoy the change into spring and begin to retreat to our gardens, outdoor buildings have never looked so good.
From bohemian hideaways to wow-factor treehouses, interior inspiration can come from anywhere & anything – a florist full of flowers, a hike through the outdoors or a table setting in a garden.
With this influence, reconnecting with nature has become an increasing trend in home interiors today.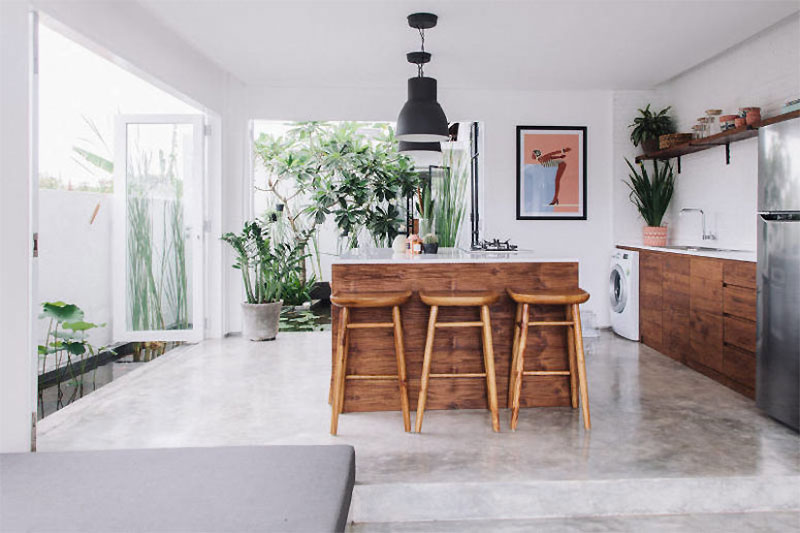 Garden Impact In The Home
Garden retreat influences can affect the design of your home – these can be done in many ways from a feature wall or new wallpaper to a statement piece of furniture or the scattering of accessories.
However, too much and your home can look over-themed instead of tasteful and interesting.
Much like any interior design trend, the influence of garden retreats is the perfect opportunity to inject some personality, texture, colour and life into your homes!
What you do with your space, well, that's up to you!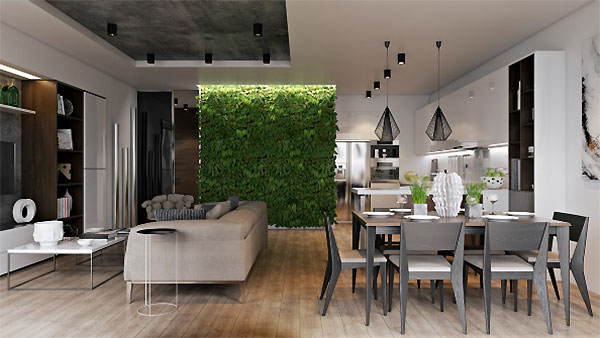 The impact of using garden retreats and plants in interiors cannot be underestimated, and there has certainly been a rebirth in their inclusion in design recently.
Maybe it harks from a back to basics call to nature drive and the desire bring the outdoors in especially in modern homes where outdoor space is at its finest.
Whatever is driving this trend, long may it continue, as not only do plants enhance our interiors but there are proven health benefits too!
Health Tip:
Exposure to green spaces has been proven to cause a dip in the levels of the stress hormone 'Cortisol'.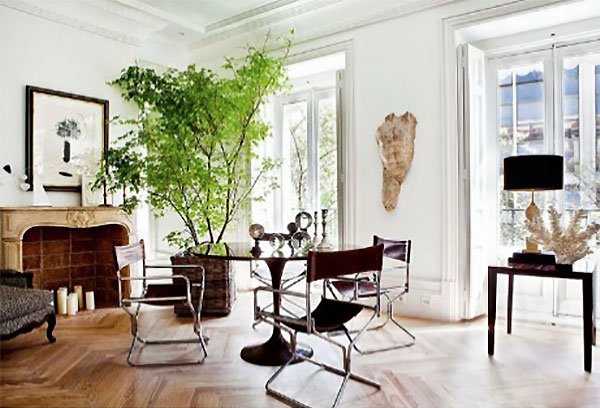 Gardening can be a positive escape from the stress many of us take for granted as a part of modern living.
Working With Plants
Incorporating plants within your space and making them 'work' so that they can enhance the objects around them should be your aim. The placement of the plants serves to be the perfect counter-balance to them.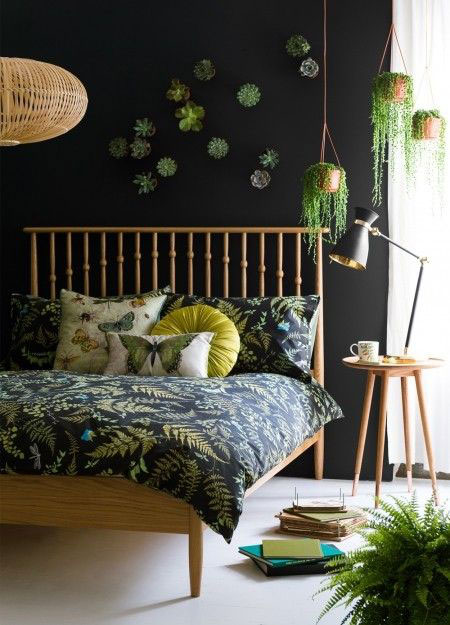 The bedroom above has really embraced the garden influence through the linen choices and decorative wall decals, but the hanging plants seem to just bring it all together.
The plants inject life into space.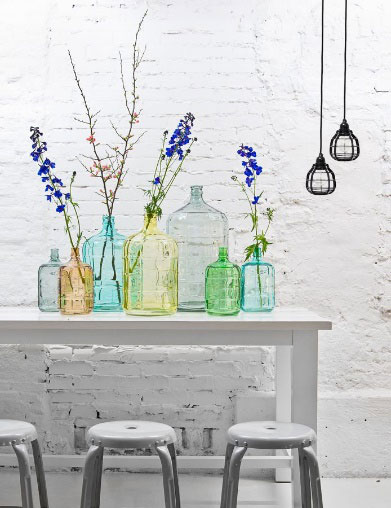 Natural and organic or warm and earthy, typical garden inspired interiors are spontaneous and cultured, but can vary between country and modern designs.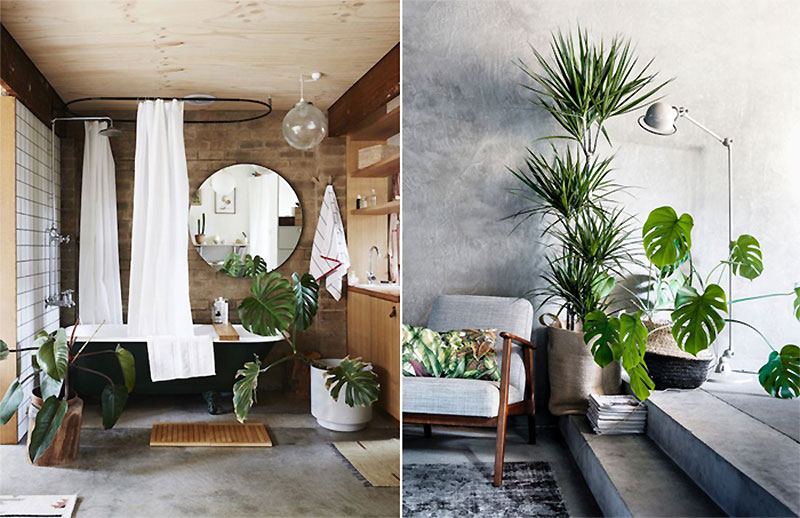 Embracing plants, flowers and the natural world in interior styling at any opportunity means that homes can incorporate them into rooms and furniture as if they have been magically put into place!
Wall Planters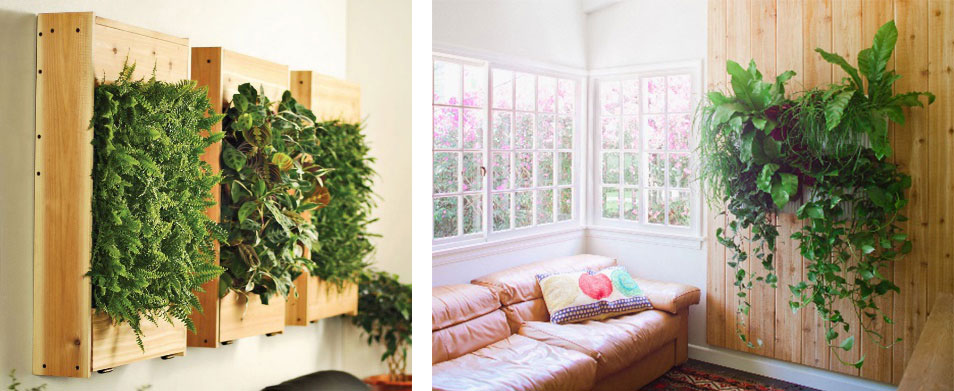 Wall planters are one of the main garden inspired home décor favourites! They are usually used individually for a simple style statement, or can be grouped together to create a bold focal point within the home.
As planters are so much fun, allow their natural beauty stand out and help bring the outdoors in. They're just the perfect combination of interior decor and low-maintenance gardening, easy to incorporate just about anywhere that needs a splash of greenery.
Plants vs Botanicals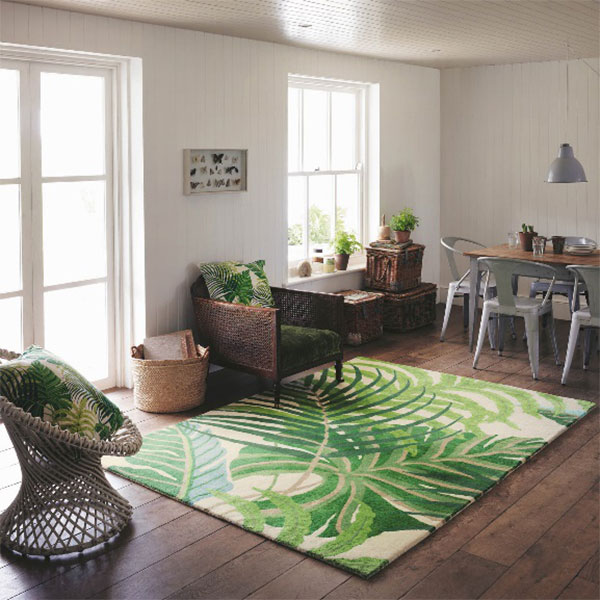 Garden retreats extend beyond just incorporating actual plants. Decorative elements such as cushions or rugs like the image above, or wallpaper can really add drama and depth – especially when combined with real greenery!
The bold wallpaper feature below is re-inventing the garden in contemporary interiors.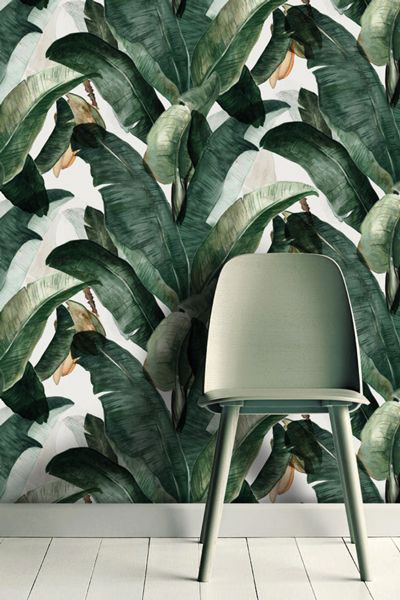 Another dramatic way to include plants within your interior, is to go BIG! If watering lots of individual pots does not rock your boat, then most of us would surely be able to manage just one. If that's the case, make it count. The proportions of the plant need to reflect the surrounding space and as it will be such a key feature in the room – the container is equally important.
Visual trickery can work it's magic – the plants below are prime examples that placement of your plants can make them appear to be significantly taller than it actually is!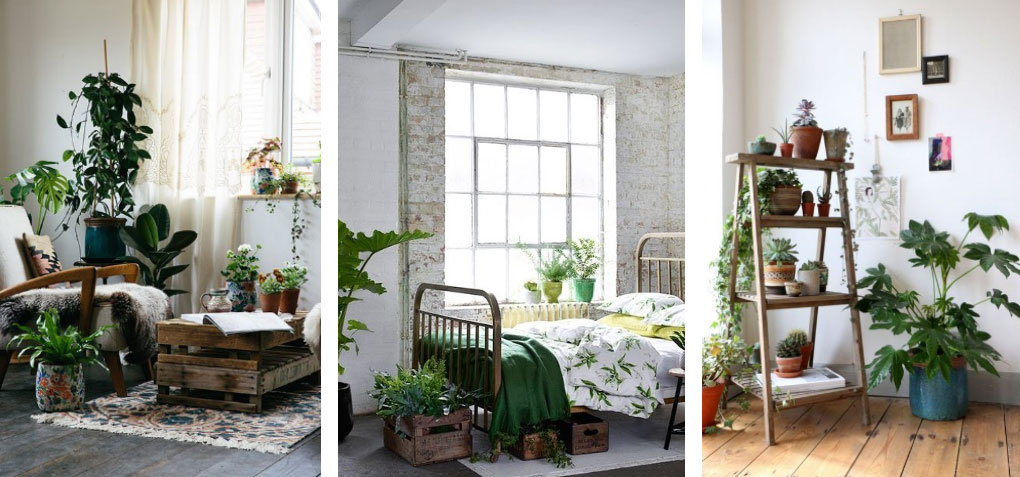 Thoughts?
We would love to see how you have used plants at home – do you prefer botanicals or plants? Let us know!