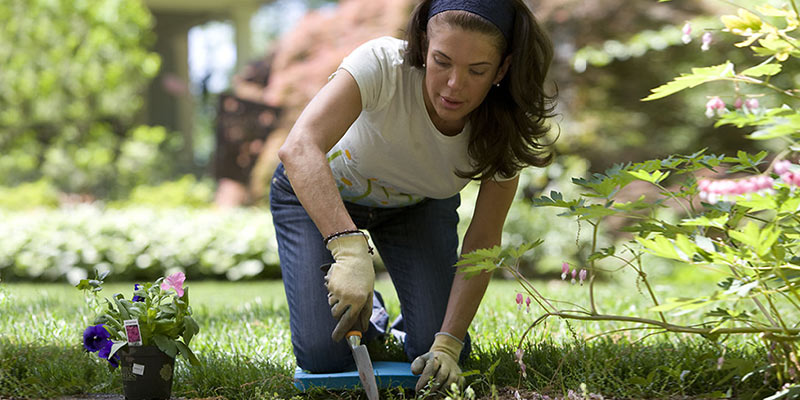 Let it be known that there is no better place in the world to chill out in on a hot summer's day than a good garden. Of course, that can't be achieved if the hedges are high, the water feature lacks water and if the grass is blocking out the sun!
Everyone should take the time to care for their garden – and like everything, with the garden, a little work does go a long way. From a light bit of pruning, to planting bulbs and vegetables – there's a lot you can do in a small amount of time. Don't forget the big tasks, though! The biggest task faced in the garden? It's more than likely the lawn.
Very few people get their hands dirty with the lawn, but this should be encouraged. A good garden starts and ends with a lawn. A nice green lawn is easy to achieve and hard to tend to – especially in the drier months when it can get stricken by the sun and heat. Get help with lawn care to get you started and help again if it's falling off the rails. A good lawn will give you peace of mind in the summer! Setting the lawn up well in the summer will ensure it doesn't become a mess in the winter.
In a nutshell, your garden should look green and that does start with the lawn. There are also many other bits of greenery that can be shaped in the garden, hedges and trees mainly. While you might be able to attempt some light work on a tree, you're better off leaving the higher branches to someone who can do it safely and with the right equipment. Hedges and bushes can be shaped easily by someone with the right equipment at hand, or a creative mind!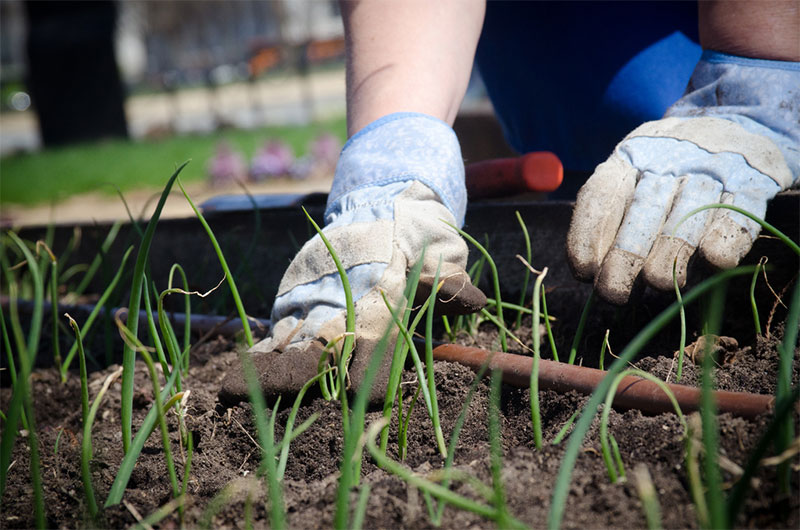 At the very least, a good garden should have some well-maintained flowers. If you're planting greens, flowers, fruit or vegetables – you owe it to your garden to at least look after the seeds and sprouts you have plunged into the soil. If you allow it to grow wild, you can attract all sorts of pests and insects to your garden who will devour your neglected flowers and food.
The thing with gardening is this: once you start, it never ends. Your grass will need to be mowed and could need to be watered. If you plant something you'll have to nurture it. Your well trimmed shrubs and bushes will grow out and grow wild, trees in good health will grow back. Mother nature is nothing if not stubborn, so don't allow your hard work to go to waste – keep on top of garden maintenance with short bursts over the summer to keep it all in check. If not, you'll have wasted a lot of time and effort.
Everyone deserves a good garden. There are plenty of products and services out there as well as guides that can help you achieve that – but the biggest help of all? A green thumb and a working mindset.