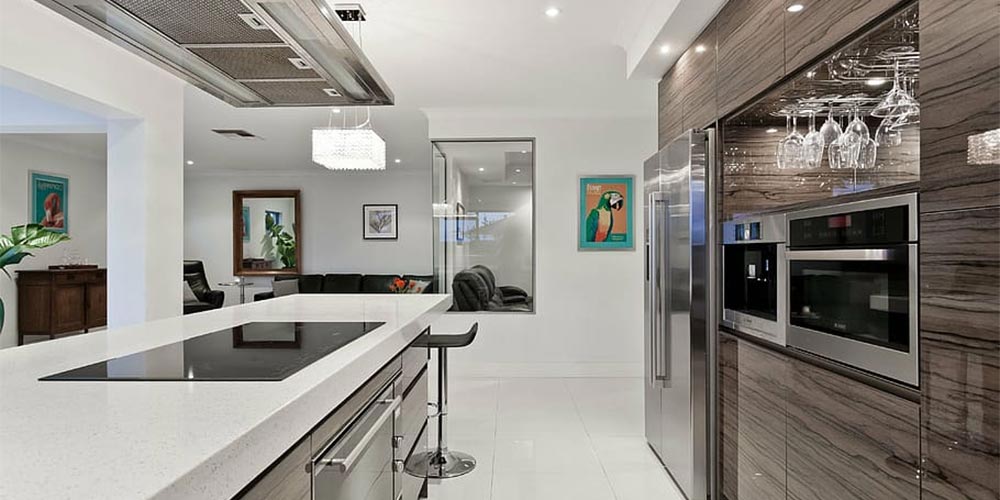 After a few years, a kitchen that seemed fine when the home was purchased might not be meeting the family's needs. The surfaces might be showing wear and tear, and the layout might be inconvenient. There might be too little storage or too few feet of countertops. But, if money is tight, remodeling can be a real challenge. If the money is available, kitchen renovation specialists might be the answer. They will save the homeowner time and money with their budget-wise ideas and process. There are also tips for homeowners who need to get by on even smaller budgets.
Hiring a Kitchen Remodeling Specialist
The homeowner can go online looking for kitchen remodeling in my area sites and contact companies such as SimpleKitchen in Columbus Ohio. These companies can handle a simple job up to a complete gut and remodel. The homeowner contacts them and they will provide an in-home consultation, a 3-D rendering of the proposed kitchen remodel, remeasure the space, and install the new kitchen in seven days or less.
This process may be impacted by the current social distancing requirements, but the kitchen remodel can be planned and bid in advance. The contractor will take the homeowner's budget and make a plan within that budget.
Remodeling The Kitchen On a Shoestring
Some homeowners do not have the budget or just want to do their project on their own, hiring individual contractors as needed. This way may take longer, but the remodeling can happen as the finances allow. Five ideas for remodeling smart on a small budget include:
Plan ahead. Don't just start ripping out things. Plan the whole project in advance, deciding exactly what is wanted and what materials will be used. Make a budget and stick to it. Price every part of the renovation before work starts. Then, decide which professionals are needed and who they will be. Plan the renovation with the contractors that have been hired, and order all the materials in advance to avoid backorders delaying the renovation.
Change the layout of the kitchen as little as possible so that plumbing stays where it is to save thousands of dollars. If the layout needs changing to get a better work triangle, leave the plumbing and move other things such as the refrigerator and range.
Keep the kitchen cabinets if they are of good quality and change the doors. Many manufacturers will sell cabinet doors only. Just measure carefully. Other options for cabinets include repainting or restaining existing cabinets and doors, adding new trim or moldings to the doors, and removing some doors for an open-shelf look.
Update the kitchen lighting with a recessed lighting conversion kit you can install yourself. Add under-counter lighting in work areas. Lighting is a great way to modernize a kitchen on a budget.
When looking for stone or ceramic for floors, backsplashes, or countertops, go to the granite supply yards or ceramic tile distributors and look for remnants, closeouts, or other big bargains. Just be sure there is enough for your kitchen project.
Saving Money But Getting A Great Result
Homeowners can save a lot of money on remodeling a kitchen and still get a great result. Kitchen remodeling success depends on good advance planning, hiring the right professionals, and looking for good quality materials at bargain prices.