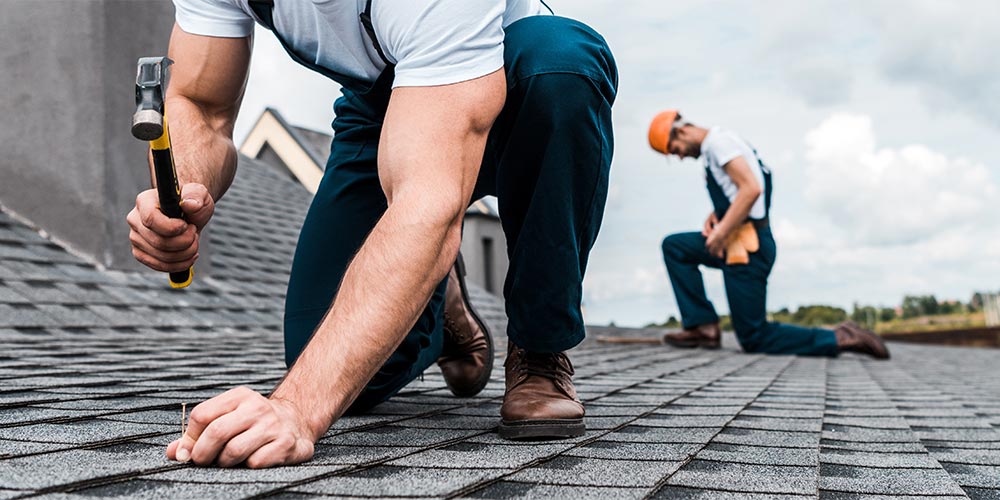 If you're planning to undergo a home renovation real soon, one major aspect you should look at is your roofing. There is a wide array of roofing materials and each type comes with unique advantages. If you are considering replacing your old roof, you can look through various types of roofing before you decide on anyone.
In this post, you'll learn the different types of durable roofing material you can use for your next home renovation project, so you can get the most of your roof for many years to come.
1. Asphalt Shingles
Asphalt shingles have a low upfront cost, and every local roofing company installs this roofing material skillfully.
Here are the advantages of asphalt shingles:
Asphalt shingles are easy to install. Also, they require lesser maintenance as compared to concrete and metal.
Impact-resistant asphalt shingles may qualify you for a homeowner's premium discount.
Some manufactured asphalt shingle varieties resemble wood, tile, slate, or cedar shakes.
Asphalt roofing offers a great combination of beauty, longevity, and durability.
2. Metal Roof
Most roof inspections of metal roofing reflect the durability and longevity of this material. Metal roofs usually last up to 60 years, withstanding heavy rain and snow. Also, it is resistant to strong winds and fire.
Check out these advantages of metal roofing:
Lightweight and Portable: The weight of metal roofing is about half the weight of asphalt shingles and roughly a quarter of a tile roof's weight.
Durability: This metal roofing is highly resistant to wind and hail damage.
Low maintenance: Metal roofing products usually don't need special maintenance.
Energy Efficiency: Metal roofing one of the most energy-efficient roof types, reflecting the sun's rays with its coating applied. It saves you about 20 to 30 percent on your air conditioning costs.
Style: Metal roofs have different colors, textures, and styles. They amazingly enhance the beauty and appeal of your home.
3. Stone-coated Steel Roof
Are you looking for a stylish roofing system, resembling the classic beauty of clay tiles or slate without the hefty price? Do you want to capture the look of the Mediterranean clay tile? Then choose a stone-coated steel roof for your next home renovation project. You can easily customize this type of roof, closely mimicking the looks of slate, clay, or architectural shingle, making it a popular roofing option nowadays.
Here are the benefits of installing a stone-coated steel roof:
It is a suitable roofing material for wildfires and earthquakes.
It can resist strong winds and heavy rains, as well as snow and hail.
A stone-coated steel roof's intermingled fastening system helps prevent its panels from being lifted. It allows the ignition of fluttering embers to the deck of the roof.
4. Slate Roof
While a slate roof is an expensive product, it lasts over 100 years. Slate differs in style and texture, ranging from a uniform and smooth texture to rustic and rough texture. The colors ranged from muted to vibrant colors, and blacks and greys are popular colors. Slate also comes in reds, greens, and purples.
Check out the advantages of slate roofing:
Waterproof
Resists fungus and mold
Effective in wet climates
5. Rubber Slate
It looks natural, which is usually installed in Victorian homes. While rubber slates can last up to 100, it's hard to find roofing professionals who install this type of roofing material.
6. Solar Tiles
You can integrate advanced solar collectors into existing shingles. This roof material can generate up to 1 kilowatt of power per 100 square feet. Also, solar tiles are good for sunny roofs and help offset electricity costs as compared to traditional solar options.
7. Clay and Concrete Tiles
They can withstand roof damage from winds, tornadoes, hurricanes, and even earthquakes. Clay and concrete roofs are highly beneficial in warm, dry climates. One drawback of these materials is that they require extra support and are likely to break or crack when walked on.
8. Green Roofs
Another trending type of roof is a green roof that is covered with plants. It improves air quality, reducing water runoff. Also, it reduces urban heat islands by insulating homes. Green roofs need extra structural support, thermal insulation, a vapor barrier, waterproofing, drainage, soil, compost, plants, and water filtration.
Conclusion
Choosing the right roof material for your home highly depends on your needs and preference. The different types of roofing materials include metal roofs, slate, clay and concrete tiles, green roofs, stone-coated steel roofs, solar tiles, and asphalt shingles. The longest-lasting roofing materials include slate and clay and concrete tiles, whereas affordable and low-maintenance tiles include asphalt shingles and metal roofs. Energy-efficient roofs include solar tiles and green roofs. Therefore, think thoroughly and get your roof replaced as per your requirements!