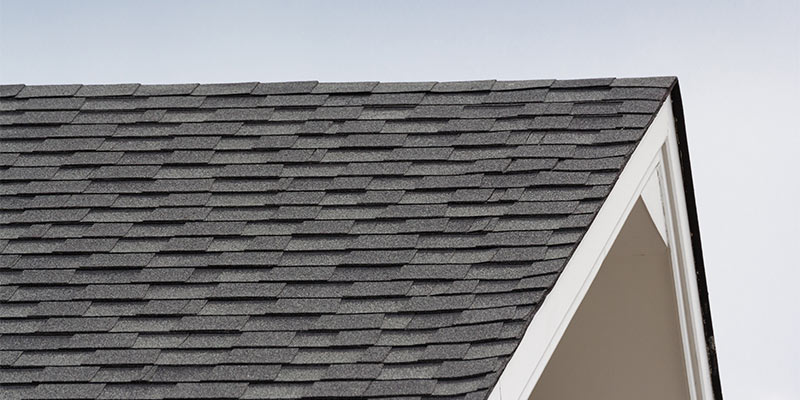 With all that daily hustle we often forget about the roofs. Replacing or repairing a roof could be expensive. So, it is recommended to spend some time every few months and keep the routine maintenance going. Keep the roof clean and maintained is important to increase it life span.
Roof maintenance are often ignored, but the small problems with a roof can lead to some of the costliest home repairs around. Roof maintenance tips could surely be helpful in keeping the roofs from potential damages. It is important to go through the roof maintenance checklist, cut down all the trees around roofs as a good storm can easily get the branches to cause serious damage to roofs.
Get rid of all the debris on the roofs so water flows through the gutters easily. Many times, roofs tend to leak, this could be an unwanted situation so, roofs must be inspected for the leaks and fixed as soon as possible to avoid further damage.
Lastly when cannot fix your roof damages or it is always best to hire roofing contractors. All Division Building LTD, as roofers in Kent are at your service. Along with roof repairs and maintenance they provide kitchen driveways, wet rooms and bathroom installations and maintenance.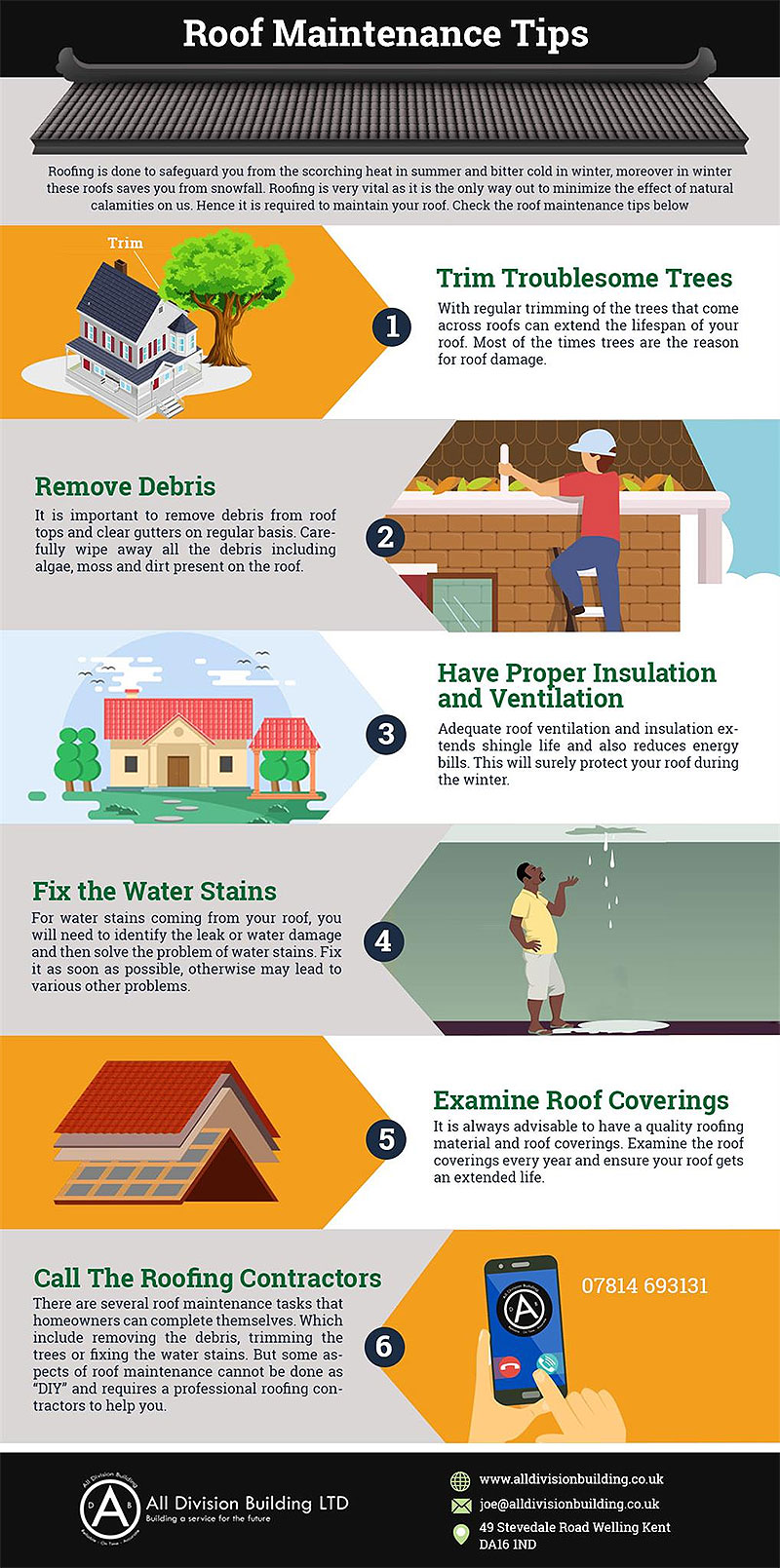 Infographic source: https://alldivisionbuilding.co.uk/roof-maintenance-tips/